9 Superhero Characters The Harry Potter Cast Would Be Perfect To Play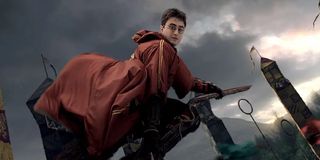 It is interesting to think about how far Robert Pattinson has come in his career, with his current project being the lead in Matt Reeves' The Batman. He is most often associated with breaking out in the Twilight franchise, but his major motion picture debut actually came from playing Cedric Diggory in Harry Potter and the Goblet of Fire. Thus, Robert Pattinson remains one of the few cast members of the Harry Potter franchise to eventually transition into superhero movies.
While Tom Felton (Draco Malfoy) eventually landed a recurring role on CW's The Flash as a character possessed by a villainous entity (because what else?) and Ralph Fiennes (Voldemort) voiced Alfred Pennyworth in The LEGO Batman Movie, we still have yet to see an alum of the Hogwarts School of Witchcraft and Wizardry actually don a cape in a more heroic role, with the exception of Robert Pattinson, of course. What costumed vigilantes could you see Daniel Radcliffe, or Rupert Grint, or Emma Watson fill the shoes of?
That is the very question I intend to answer now. I will list off a few of the more memorable youngsters from the Harry Potter franchise (specifically those who have yet to play a do-gooder of comic book lore) and decide who would be the best character for them to play. I suppose we will start with the Boy Who Lived…
Daniel Radcliffe - Moon Knight
Since the Harry Potter franchise ended in 2011, Daniel Radcliffe has been working to redefine himself or, in other words, erase his association with the Wizarding World from people's minds. I'd say he's done a pretty decent job, taking many bizarre and increasingly bleak roles in films like Horns, Swiss Army Man, and Guns Akimbo, so why not keep that trend afloat by playing Moon Knight: a billionaire playboy by day and nightly crimefighter often called Marvel's Batman. Of course, his duality is the result of Dissociative Identity Disorder, as well as the vengeful god giving him lunar magical abilities, so I assume this character would be dark enough for Mr. Radcliffe, even if he has debunked recent rumors of his casting.
Rupert Grint - Wally West (The Flash)
You could call one of Rupert Grint's earlier roles, Thunderpants (in which he plays the inventive best friend of a boy gifted with powerful flatulence), to be a superhero movie, but I don't think he would want you to consider its existence. To give the 31-year-old actor, best known for playing the Ron Weasley in the Harry Potter films, his first real comic book role, I think we should consider famously red-haired characters, such as Barry Allen's eventual successor of the Flash moniker, Wally West. Of course, the DCEU already has Ezra Miller as Barry Allen and Keiynan Lonsdale plays Wally (or Kid Flash) in the Arrowverse, so I propose a full reboot completely unrelated to either property (since that's already DC's plan for almost everything else), making Grint the official Flash, but perhaps paying subtle tribute to Barry throughout as the speedster before him.
Emma Watson - Rogue
If it were up to me, Anna Paquin would have the role of Rogue back without question, but I think we owe the MCU a chance to tell a new story with a new actress and I cannot think of anyone better than Emma Watson. For one, her role as Belle in the 2017 live-action Beauty and the Beast remake has already put her within Disney's wheelhouse, assuring a smooth transition into the newly acquired world of the X-Men. On the other hand, her stint in the Harry Potter films as Hermione Granger, one of Hogwarts sharpest students, could prove to have been great preparation to play a mutant with the ability to master almost any power, just by absorbing it from the wielder.
Tom Felton - Captain Britain
Imagine being Tom Felton, getting that much desired call from Kevin Feige asking you to be the MCU's next big… bad guy. Breaking out as the poster child for Slytherin, Draco Malfoy, has haunted the actor since, including his villainous DC character in The Flash (despite the damage not being all his fault), so I think the 32-year-old deserves to finally play a character of great honor, and even one that allows him to use his natural accent, such as Captain Britain. The United Kingdom's more powerful answer to Captain America, a collaborator of the Avengers and X-Men and even a ruler of the magical dimension from which his powers originated, has attracted the attention of Simon Pegg and Orlando Bloom, so Felton better start campaigning hard, unless he has already started.
Bonnie Wright - Batgirl
Of all the harrowing situations that Harry Potter went through, none could have possibly been as stressfully awkward as falling in love with his best friend's little sister, Ginny Weasley, which must have been how Batman felt when he became attracted to the daughter of his longtime friend and crimefighting ally Commissioner James Gordon, Barbara, who also moonlights as Batgirl. Of course, the concept of the hero becoming smitten with the sidekick's flesh and blood is not the only connection between actress and filmmaker Bonnie Wright, who played Ginny in the Harry Potter films, and Barbara Gordon. They both have red hair, too.
Matthew Lewis - Martian Manhunter
Of all the youngsters at Hogwarts, the one student who I believe underwent the most striking transformation is Neville Longbottom, who went from a bumbling dolt to a capable fighter in the final battle against the Death Eaters. Therefore, no role sounds more fitting for Matthew Lewis, who played Neville in the movie franchise, than a DC superhero whose bread and butter is transformation, like shapeshifting alien cop J'onn J'onzz, better known as the Martian Manhunter. Now, anyone who knows me is aware that rapper/actor Common had been my top choice to play Martian Manhunter for years, but since he ruined that chance by making a brief cameo in Suicide Squad, I will turn the duties over to Lewis, whom I have no doubt any lasting Harry Potter die hards would pleased to see more of in Hollywood.
Evanna Lynch - Invisible Woman
Contrary to Neville Longbottom's prolonged incompetence, someone who always excelled in magical mastery in the Harry Potter films is Luna Lovegood, played by Evanna Lynch, despite her best quality, in my opinion, of being a calm, friendly, and warming presence among the chaos that frequently surrounds Hogwarts. Therefore, Lynch should be considered to play a superhero who, like Luna, is smart, highly skilled, and can maintain civility, such as Susan Storm-Richards. The actress turned crimefighter, better known as Invisible Woman for making herself and other objects transparent along with conjuring psionic force fields, has often been cited as the glue that holds the Fantastic Four together for her, decidedly, more important ability of diffusing conflict between her powerful loved ones amid conflict with evil, much like Luna does, making this casting recommendation about much more than hair color.
Domhnall Gleeson - Rorschach
Since starring alongside his father, Brendan ("Madeye" Moody), in the Harry Potter series as Ron's eldest brother Bill Weasley, Domhnall Gleeson has played more than a few comics book roles, but in a technical sense, really. His computer hacking Dredd character had not previously existed in the Judge Dredd comics, General Hux got his own comic book arc only after being introduced in Star Wars: The Force Awakens, and his lovesick time traveler in About Time is very self-serving instead of using his powers for justice. It seems the Irish actor does not necessarily want to be a superhero, so, in that case, if the original story of Watchmen were to ever get a big screen reboot, he should channel that reluctance into playing disgruntled, unsympathetic, anti-heroic detective Rorschach who, without his mask, is revealed to have red hair, much like Gleeson.
Harry Melling - Ambush Bug
Of all the most despicable characters in the Harry Potter franchise the worst is, clearly, Dolores Umbridge, however I do not know a single person who has a soft spot for Harry's spoiled, rotten cousin, Dudley Dursley, either. I mean, he is such a hateful irritant (with no help from his parents, of course) that I, after all these years, still cannot look at Harry Melling, the actor who made his debut playing the brat, without feeling annoyed. Therefore, my spiteful recommendation would be to cast Melling as the delusional, fourth wall-breaking Ambush Bug, whose tendency to annoy his DC Universe peers is pretty much the gist of his character, in addition to teleportation. So, at least he has that.
So, what do you think? Are these the comic book legends that the Harry Potter cast was born to play, or do you find my selections utterly wicked (and not in the good way)? Let us know in the comments and be sure to check back for more information and updates within the Wizarding World as well as more hypothetical casting recommendations here on CinemaBlend.
Your Daily Blend of Entertainment News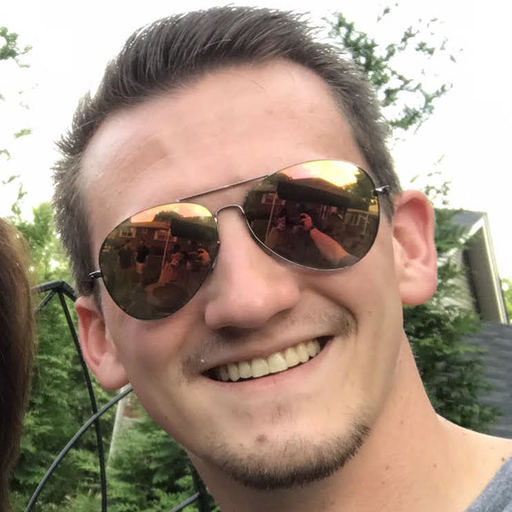 Jason has been writing since he was able to pick up a washable marker, with which he wrote his debut illustrated children's story, later transitioning to a short-lived comic book series and (very) amateur filmmaking before finally settling on pursuing a career in writing about movies in lieu of making them. Look for his name in almost any article about Batman.