Dave Bautista: 7 Cool Things To Know About The Wrestler-Turned-Actor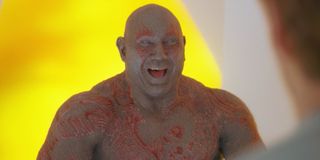 A few months before Dave Bautista shocked just about every wrestling and comic book fan with his scene-stealing performance as Drax in Guardians Of The Galaxy, I was sitting in front of my television booing and yelling at his WWE persona Batista.
At the time, no one really knew what the wrestler-turned-actor was capable of pulling off behind the camera, and why should they. For years, he was the beefed-up, muscle-bound "Animal" that had just recently started to appear in straight-to-DVD action franchises.
I didn't know that Bautista just so happened to be one of the funnier actors in Hollywood or that he had lived such an impressive life. That sent me down a path of finding everything I could about Dave Bautista, and here's just some of what I found.
Dave Bautista Was A Breakdancer In His Youth
Long before Dave Bautista was running wild in WWE and bringing Drax The Destroyer to life, he was a young street kid looking for an escape from the violence and despair that surrounded him. This time in Bautista's life also coincided with the popularity of breakdancing, which the future wrestler-turned-actor used as both an escape and a way to socialize with friends.
During a 2019 interview on Live With Kelly And Ryan, Bautista surprised the morning talk show hosts with stories of his upbringing in the world of breakdancing, saying:
Bautista put his skills on the cardboard to good use for a WWE commercial promoting SummerSlam in 2004, in which the muscle-bound wrestler walked into a fake Olympic competition and busted a move so to speak.
Before He Struck It Big In WWE, Bautista Was Told He Would Never Make It In The Wrestling Business
Wrestling fans like to act like Dave Bautista shot to superstardom overnight in WWE, but the wrestler had a long journey to get to the top of the wrestling word in the early 2000s. Before he started working for the WWE development promotion Ohio Valley Wrestling under the name Leviathan, the future WWE World Heavyweight Champion first attempted to earn a job with World Championship Wresting at the Power Plant training facility.
According to multiple accounts from the future wrestling star, it was at the Power Plant where he got the inspiration he needed to improve his in-ring work and take it more seriously. One of these accounts comes from an interview on Live With Kelly And Ryan, where Bautista said:
In his 2007 autobiography Batista Unleashed, the wrestler explained in great detail what all happened when head trainer Sgt. Buddy Lee Parker (real name DeWayne Bruce) got through putting him through an intense workout, writing:
Bautista's Desire To Become A Stronger Actor Led To Him Leaving Wrestling In 2010
After he worked out all the kinks in his work, Dave Bautista went on to become one of the most successful wrestlers of his time, winning multiple championships, headlining WrestleMania, and being one of the members of one of the greatest factions of the 21st Century with Evolution. That all came to a seemingly abrupt end in 2010, when "The Animal" Batista walked (or rolled away) away from the wrestling business in spectacular fashion.
The reason behind the departure was quite simple, as the aging wrestler wanted to become a better actor, as he explained during a 2018 interview on the Hawksbee and Jacobs radio show:
Drax Is A Confident Character, But Bautista Was Anything But When He Auditioned
Dave Bautista's life (and career opportunities) changed draxtically (see what I did there) when he was cast as Drax The Destroyer in James Gunn's 2014 Guardians Of The Galaxy. And even though Bautista had been in front of the camera many times before he auditioned for the role, he was both terrified and nervous through the whole process, telling Wired:
Bautista Was One Of James Gunn's Most Vocal Supporters After The Guardians Of The Galaxy Director Was Fired
Soon after Disney canned James Gunn over the release of offensive Tweets the Guardians Of The Galaxy director made nearly a decade earlier, Dave Bautista became one of the filmmakers strongest and most vocal supporters, going as far as to say that he would not return if Gunn wasn't involved.
Before Gunn was eventually reinstated for Guardians Of The Galaxy Vol. 3, Bautista defended his previous statements and continued to support his friend even in the wake of all the backlash, telling the Tampa Bay Times:
In a Hollywood Reporter piece on Dave Bautista and his undying loyalty to James Gunn, the wrestler-turned-actor explained that he was more worried about standing up for a friend than his career, stating:
Bautista Is Widely Known For His MCU Appearances, But One Of His First Acting Gigs Was On A DC Show
Dave Bautista became a Hollywood sensation mostly due to his appearances in the Marvel Cinematic Universe, but the action star's first role in a comic book property was not with Marvel, but with rival DC Comics. In 2006, when Bautista was still at the top of his game in WWE, he had a one-off performance as Aldar in an episode of the then-WB Superman series Smallville.
In the episode, Aldar, who was banished to the Phantom Zone by Jor-El, was accidentally freed from captivity by Clark Kent decades later. After consuming the blood marrow of an entire ship, Aldar confronts Clark but is later killed by the Marian Manhunter before he can do the deed.
The Wrestling And Marvel Star Has An Impressing Steel Lunchbox Collection
Although Dave Bautista has made a name for himself in wrestling and acing as typically playing strong and ferocious characters, the man behind the roles has some pretty surprising hobbies, most notably his steel lunchbox collection.
During an MTV video promoting the 2019 buddy-cop movie Stuber, Dave Bautista sat down to play "True or False" with co-star Kumail Nanjiani, where he revealed that he has an impressive collection, stating:
Well, those are just seven cool things to know about everyone's favorite WWE superstar turned Marvel superhero. With anticipation starting to build for Guardians Of The Galaxy Vol. 3, I'm sure we'll be hearing about Dave Bautista a lot more in the very near future.
And if you've made it this far, here's a GIF of Dave Bautista bopping to his entrance music in his iconic "Bluetista" attire:
Your Daily Blend of Entertainment News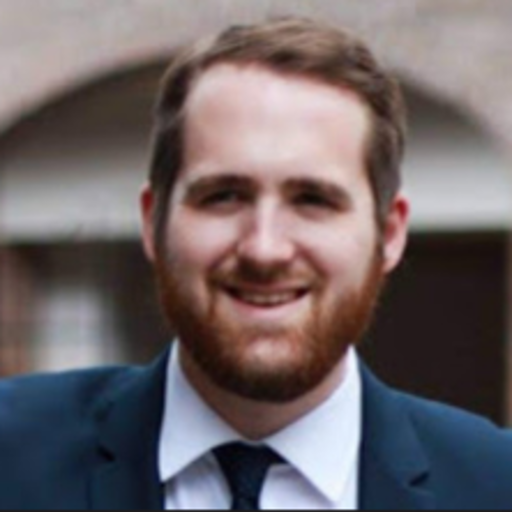 Philip grew up in Louisiana (not New Orleans) before moving to St. Louis after graduating from Louisiana State University-Shreveport. When he's not writing about movies or television, Philip can be found being chased by his three kids, telling his dogs to stop barking at the mailman, or yelling about professional wrestling to his wife. If the stars properly align, he will talk about For Love Of The Game being the best baseball movie of all time.