The Lighthouse And 13 Other Really Weird Movies Available To Stream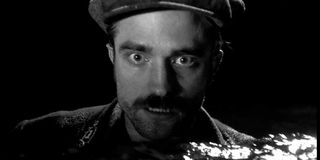 CinemaBlend participates in affiliate programs with various companies. We may earn a commission when you click on or make purchases via links.
I finally caught The Lighthouse recently on Amazon Prime and despite my admiration for director Robert Eggers, my trust in Robert Pattinson and Willem Dafoe, and my own self-caution to let go of any preconceived expectations, the film was still nothing that I could have ever been prepared for. With all due respect to it, there are few words I could conjure to properly describe it other than simply "weird," which is not a word I like to use very often to describe a film, especially in relation to genres like sci-fi, horror, and fantasy because weird is kind of what they are going for, but there are some that really make an effort to earn that critique.
For instance, I would not justifiably call The Matrix "weird" because, while its concepts are relatively strange and admirably unique, its themes and philosophies are familiar, its iconography is highly recognizable, and its execution as a stylized action thriller makes it a more accessible kind of "weird" that we are used to by now. But The Lighthouse is one of a smaller batch of films that defy familiarity, inhabiting a tone, theme, visual style, and narrative that is a complete subversion to the common filmgoer's expectations.
It's not an understatement to say that these sorts of films are not for everyone, but for a certain audience craving cryptic nuance, numbing surrealism, and discomforting bleakness (an audience that I, in many respects, consider myself a part of), these 14 cinematic oddities (many of which come from A24, believe it or not) are just what the doctor ordered. If you do not consider yourself a part of this audience, you will still have my utmost respect if you choose to read something else. If you do, step right up…
The Lighthouse (Amazon Prime)
What It's About: A newly hired lighthouse keeper (Robert Pattinson) and his mentor (Willem Dafoe) struggle to survive each other while stranded on a remote island in the 1890s.
Why It's Good: With captivating performances by its central duo, the sophomore, feature-length effort of The Witch director Robert Eggers is a beautifully shot, stirring character study that boldly preys on fear of isolation.
Why It's Weird: Isolation is probably the easiest of The Lighthouse's themes to interpret, whereas, unless you are adept to Greek mythology among other famous texts of tragedy, much of its more (and plentiful) ambiguous sequences will leave you questioning your own sanity.
Stream it on Amazon Prime.
The Lobster (Netflix)
What It's About: A divorcee (Colin Farrell) must find a significant other in 45 days or be surgically transformed into the animal of his choice in a dystopia that outlaws romantic independence.
Why It's Good: This Oscar-nominated satire from Yorgos Lanthimos takes a blistering shot at the conventions of modern romance by turning the "race against time" feeling of finding love into a literal race against time.
Why It's Weird: Well, if the plot of The Lobster alone is not weird enough of you, the intentionally awkward acting and uncomfortably laughable blend of absurdity with brutality should do the trick.
Stream it on Netflix.
Pooka! (Hulu)
What It's About: A struggling actor (Nyasha Hatendi) becomes the mascot for a popular toy, only to fear himself becoming something much worse.
Why It's Good: As part of Blumhouse's monthly anthology series Into the Dark, which is exclusive to Hulu, Pooka! is widely regarded as one of its finest (enough so to inspire a sequel) for its intensely mysterious atmosphere and how director Nacho Vigalondo captures its underlying commentary on duality of vanity and insecurity and the consequences of both.
Why It's Weird: In addition to the deep, deep reflection it might take to make that thematic connection, Pooka! is an unapologetically disturbing experience that revels in torturing you with questions of just what the hell is going on.
Stream it on Hulu.
Mandy (Shudder)
What It's About: After his lover, Mandy (Andrea Riseborough), catches the eye of a Manson Family-esque cult, a lumberjack (Nicolas Cage) turns "red" with vengeance.
Why It's Good: I dare you to find a more fittingly manic performance by Nic Cage than in this heartbreaking, relentlessly bloody, and at times, even funny Shudder exclusive.
Why It's Weird: In the hands of anyone else, Mandy would be just another revenge story, but in the hands of surrealist shock master Panos Cosmatos, it is a stunning, acid-dipped '80s heavy metal album cover brought to life that is impossible to look away from and even more difficult to forget.
Stream it on Shudder.
A Clockwork Orange (CBS All Access)
What It's About: In order to reduce his sentence, a young convict (Malcolm McDowell) enlists in an experimental program attempting to cure its subjects of violent tendencies.
Why It's Good: Nominated for four Academy Awards, Stanley Kubrick's adaptation of Anthony Burgess' 1962 novel, A Clockwork Orange, is a beguiling indictment on the root of violent crime.
Why It's Weird: Well, this is Kubrick after all, and the world he creates out of Burgess' dystopian vision is, essentially, a nightmarish fever dream set to Beethoven.
Stream it on CBS All Access.
Annihilation (Amazon Prime, Hulu)
What It's About: A biologist (Natalie Portman) joins an expedition into a "shimmering" environmental disaster area that has mysteriously appeared on Earth in order to find out what it did to her husband (Oscar Isaac).
Why It's Good: Alex Garland's second directorial effort cements his mastery of grounded, emotional storytelling through highly inventive, fantastic, and often ambiguous concepts.
Why It's Weird: I have always liked to describe Annihilation as the love child of Salvador Dali and David Cronenberg, in reference to its surreal, mind-bending visuals that make you feel like you are being eaten from the inside.
Stream it on Amazon Prime and Hulu.
The Platform (Netflix)
What It's About: In a prison of an unclear number of cells vertically stacked on top of one another that rearranges inmates each month, a platform bearing a plentiful feast is lowered from the top once a day, but there is not enough to feed everyone.
Why It's Good: Spanish filmmaker Galder Gaztelu-Urrutia's feature-length directorial debut is an intriguing exercise in presenting big things in small packages, with a profoundly symbolic plot depicted in one simply designed location.
Why It's Weird: The Platform owns its bleak Darwinian analysis on poverty through horrifying visuals that can hard to swallow, especially if you are triggered by the nausea-inducing sight of people with animalistic eating habits.
Stream it on Netflix.
Sorry To Bother You (Hulu)
What It's About: A black telemarketer (Lakeith Stanfield) discovers that adopting a "white voice" to speak to customers with may be the key to success he has been looking for.
Why It's Good: The striking film debut of musician Boots Riley is a brutally honest socio-economic satire is on fire with inventive and shockingly dark absurdity.
Why It's Weird: Quite frankly, the less you know about this one, which almost feels like a performance artist's brain put to celluloid at times, the better, but, I will say that it is not called Sorry to Bother You for nothing.
Stream it on Hulu.
Dogtooth (Shudder, Tubi)
What It's About: A Greek couple creates an isolated utopia of misinformation to shield their three teenagers from the corruption of the outside world.
Why It's Good: Like Sorry to Bother You, Yorgos Lanthimos' Dogtooth is also a satire rooted in dark, otherworldly absurdity, but one that will question your beliefs on good parenting.
Why It's Weird: The parents in this film give a whole new meaning to the term "overly protective," subjecting their children to increasingly strange methods of brainwash with consequences that will have make you laugh, make you sick, or have you shaking in anger.
Stream it on Shudder and Tubi.
Midsommar (Amazon Prime)
What It's About: A college student (Florence Pugh) follows her emotionally distant boyfriend (Jack Reynor) and friends to Swedish cultural festival that proves to be a far more intimate experience than expected.
Why It's Good: Brilliantly acted and authentically reflective of the grieving process, writer and director Ari Aster creates an experience ultimately unique to the horror genre with Midsommar by crafting unimaginable darkness within a bright, serene environment.
Why It's Weird: Aster's sophomore effort is a bit more of head scratcher than Hereditary, but the desperation for answers invoked by its more ambiguous moments is the key to what makes it so devastatingly twisted.
Stream it on Amazon Prime.
Under The Skin (Netflix)
What It's About: An extraterrestrial being takes human form as an attractive young woman (Scarlett Johansson) to prey on the desires of lonely men on Earth.
Why It's Good: Johansson gives one of the more unique performances of her career in this terrifying science-fiction fable with a unique approach to invoking discussion of gender roles.
Why It's Weird: Director Jonathan Glazer has a history of directing music videos, and it almost shows in his adaptation of Michel Faber's novel Under the Skin, thus resulting in more of a cerebral, highly stylized experience that you would not get from any other alien invasion movie.
Stream it on Netflix.
Mr. Nobody (Tubi, Crackle)
What It's About: A journalist interviews the last remaining mortal on Earth (Jared Leto), whose life story seems to have more that one simultaneous arc.
Why It's Good: I wish more people knew about Jaco Van Dormael's Mr. Nobody, not just for how well Leto portrays alternate versions for the same character, but for its brilliant meditation on decision and consequence.
Why It's Weird: There are some positively mind-blowing concepts in this deeply human science-fiction drama that put a remarkably refreshing spin on topics of life, death, self-knowledge, etc., all presented through a narrative that introduces its own unprecedented narrative structure.
Kuso (Shudder)
What It's About: A colorful cast of characters face the consequences of a devastating earthquake in Los Angeles.
Why It's Good: I said earlier that these films are not for everybody, and Kuso is probably the one film most definitive of that claim, so whether or not this experimental anthology appeals to you all depends on how much you are willing to endure why it's weird.
Why It's Weird: Rapper Flying Lotus teams up with co-writer David Firth (the creator of Salad Fingers) for his directorial debut, which is essentially a series of comedy sketches and Terry Gilliam-style animated sequences that range from absorbingly trippy to repulsively grotesque.
Stream it on Shudder.
Swiss Army Man (Netflix)
What It's About: An island cast away (Paul Dano) finds refuge in a washed-up corpse (Daniel Radcliffe) that inexplicably possesses a multi-purpose tool's worth of enchanted abilities to ensure his survival.
Why It's Good: Despite its absolutely ludicrous premise, Swiss Army Man is a gorgeously shot and heartwarming buddy movie that is nothing short of a spectacular adventure.
Why It's Weird: Amid the score composed entirely by a capella and the unbelievably absurd, and almost challenging, dark comedy throughout, I must admit that applaud the directorial duo of Dan Kwan and Daniel Scheinert, collectively known as "Daniels," for turning the film's centerpiece (a recurring fart joke) into a thing of unexpected beauty.
Stream it on Netflix.
What do you think? Are these movies weird enough for you, or just too weird? Let us know in the comments and be sure to check back for more updates on experimental cinema and additional streaming recommendations here on CinemaBlend.
This poll is no longer available.
Your Daily Blend of Entertainment News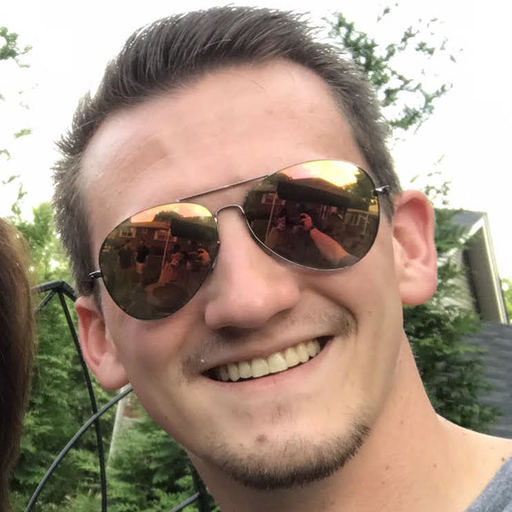 Jason has been writing since he was able to pick up a washable marker, with which he wrote his debut illustrated children's story, later transitioning to a short-lived comic book series and (very) amateur filmmaking before finally settling on pursuing a career in writing about movies in lieu of making them. Look for his name in almost any article about Batman.