Elon Musk's X Æ A-Xii And Other Unusual Celebrity Baby Names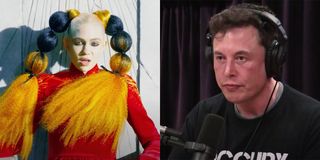 It's a fact of life that celebrities often give their children unusual names. This may have something to do with working in an industry where a unique name can be an asset and it may simply have to do with the personality traits inherent in a lot of celebrities. Whatever the reason, Tesla and Space X's Elon Musk recently had a kid whose name has made headlines for being hard to pronounce (and spell).
The name is so out there it even prompted a sly comment from Gwyneth Paltrow, who was previously the queen of over-the-top children's names, but more on that later. If you're looking to gawk at some of these unusual baby names or are simply looking for some inspiration for your own baby Suri or Moon Unit, take a look at some of the more uncommon celebrity baby names.
X Æ A-Xii, The Son of Elon Musk And Grimes
This list would be remiss if it didn't start with Elon Musk and Grimes' baby, formerly known as X Æ A-12. I say formerly, because just a few days after the happy couple chose the baby's name, they also decided to make things a bit more confusing for the public, by changing the spelling of their newborn's name to X Æ A-Xii.
Why? Because "Roman numerals. Looks better tbh," according to a comment posted by the singer on social media. Meanwhile, pronouncing this name has proven complicated, but they've tried to explain it to people like Joe Rogan. His name is pronounced "Ex" and then "Ash" and then the letter "A" followed by the number "12." So there you have it. The more you know.
Raddix, The Daughter Of Cameron Diaz And Benji Madden
Raddix sort of seems at first glance like Maddox, another unusual baby name chosen by Angelina Jolie and later adopted by Brad Pitt. But this version chosen by Cameron Diaz and Benji Madden for their first child together is slightly more offbeat.
Cameron Diaz has already noted the easy nickname found in "Raddix," calling her baby "Rad," so as far as celebrity baby names go, there's a lot you can do with this one. However, it's still an out-there choice compared to say "Delilah" or "Jennifer," both girl names with plenty of nicknames you can pull from.
Psalm, The Son Of Kim Kardashian West And Kanye West
Kim and Kanye have given each of their kids unusual names, ranging from the cute play on a phrase with North West to a nod to where Kanye hails from with Chicago West. Then you get into Saint West and Psalm West, the two kids with religious undertones to their names. I highlighted Psalm above, simply because he's the most recent addition to the clan.
Born in May of 2019, Psalm recently celebrated his first birthday with the biblical moniker. However, Kim Kardashian already revealed on Keeping Up with the Kardashians the kid almost was given the more uncommon name of "Ye," which would have named him after his daddy, Kanye. They tried to find a name in the bible that started with Ye, but were coming up with stuff they didn't love until Kylie Jenner intervened and voted for Psalm. So, the little guy can thank his Auntie for his unusual name.
Apple, The Daughter Of Gwyneth Paltrow
Apple is the sort of baby name that grows on you for a while. Previously, mom Gwyneth Paltrow has both credited Chris Martin for the idea and also indicated her daughter, now 16, likes her name. The latter is good to hear, given the attention Apple's name often gets.
It's also worth pointing out that fruits have often been names in the past. I'm thinking mostly of Clementine or Olive, but there are enough Lemons (See: Breeland from Hart of Dixie) or Peaches (See: Geldof) out there that I wouldn't say Apple is nearly as outside- the-box as it once was, but still deserves notice. There always has to be a first, and Paltrow and Martin really went for it with this name.
Pilot Inspektor, The Son of Jason Lee And Beth Riesgraf
Pilot in and of itself is unusual, but perhaps not the most uncommon first name in the world. In fact, there are about 130 people who have been given that moniker as a first name since 1880, according to Names.org. Lee's other kids with his partner Ceren Alkaç stand out with the slightly more common names of Casper, Sonny and Alberta.
When you add Inspektor and the unusual German spelling with a "k" rather than the "c" Americans would be more familiar with, the name of Jason Lee and Beth Riesgraf's son becomes even more notable. In actuality though, it seems there wasn't a big story behind the unusual name of Pilot Inspektor, who is a teenager these days. According to their rep "they just liked" Pilot and Danny Masterson's brother gave them the idea for the middle name. Lee later would confirm Pilot came from a 2000 Grandaddy album.
This clearly isn't the end of unique names given to celebrity kids. Magician and TV personality Penne Jillette's two kids are named Moxie Crimefighter and Zolten and the now-grown kids of Bruce Willis and Demi Moore are known for their unusual names. Sylvester Stallone has kids named Sage Moonblood and Seargeoh and Spike Lee named his kid Satchel.
Plus, celebrities are having new babies all the time. Kevin Hart's wife Eniko Parrish is pregnant right now, for example, although Hart's shown a penchant for cool yet not-to- radical baby names. (His kids with Torrei Hart are Heaven and Hendrix and his first child with Parrish is named Kenzo.)
Katy Perry and Orlando Bloom are also expecting right now. Bloom has one previous child from his relationship with Miranda Kerr. They named him Flynn, which is hardly the most average name in the world, but on this list, it's less of a standout. This will be Katy Perry's first child and we'll have to wait and see which path they pick when it comes to baby names.
Your Daily Blend of Entertainment News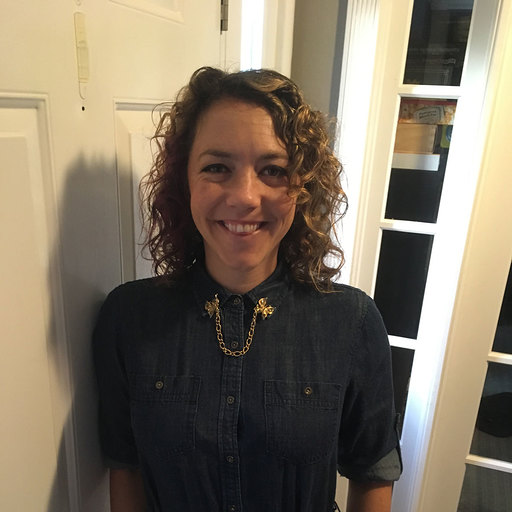 Reality TV fan with a pinch of Disney fairy dust thrown in. Theme park junkie. If you've created a rom-com I've probably watched it.