Looking Back On Independence Day And The Highest Grossing Movies Of 1996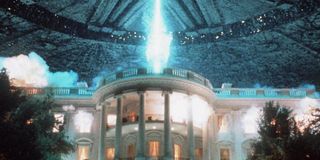 Who knew that 1996 was such a massive movie year? When looking back on the years that produced some of the most successful and culturally significant movies, we often think of 1994 (Pulp Fiction, Speed, The Shawshank Redemption) or 1976 (All The President's Men, Carrie, Taxi Driver), but 1996 gave us some of the most consequential movies of the decade, and perhaps all time, with Independence Day, Mission: Impossible and even Jerry Maguire.
I mean, 1996 had comedy, animation, disaster (two in that category) and quite a few white-knuckle thrillers, and a total of 12 movies that brought in at least $200 million (around $325 million in 2020) worldwide at the box office, according to Box Office Mojo. And with no major franchises (or at least continuations of franchises) taking screen time that year, that's pretty freaking impressive. But some of us may have forgotten which movies came out that year and how much they brought in at the box office. With that being said, let's take a look back at the 10 highest grossing movies of 1996.
10. Eraser - June 21, 1996 - Worldwide Gross: $242.3 Million
Starting things off, we have the Arnold Schwarzenegger and Vanessa Williams action thriller Eraser, which follows a U.S. marshall as he protects a key witness to an illegal arms deal from his colleagues-turned-enemies. Released on June 21, 1996, the movie received mixed reviews, but went on to earn a worldwide gross of $242.3 million worldwide, with $101.3 million coming domestically. Although not the most successful of Schwarzenegger's releases from the 1990s, Eraser made enough to earn its spot on the top box office performers in '96, and continues to be a hit on cable and various streaming services.
9. Jerry Maguire - December 13, 1996 - Worldwide Gross: $273.5 Million
"Show me the money!" is just one of the fan-favorite quotes that became a part of the lexicon following the release of Cameron Crowe's romantic comedy about a down-on-his-luck sports agent played by Tom Cruise, his tenacious client and the woman that completes him. Released ahead of the holiday season on December 13, 1996, Jerry Maguire went on to earn $273.5 million at the global box office, with $154 million of that total coming from North American markets. It's no surprise that this was a hit when you consider it had something for everyone — romance, comedy, some drama and even sports action.
8. The Nutty Professor - June 28, 1996 - Worldwide Gross: $274 Million
Some people will tell you that The Nutty Professor is where Eddie Murphy's career started going downhill. And while I see where they're coming from (Norbit and Meet Dave would follow), there's no denying that Murphy's 1996 remake of the Jerry Lewis picture of the same name brought boatloads of money in at the box office; I'm talking $274 million globally, with $128 million of that coming domestically from people like me. I was 8 years old when my grandma took me to see this move shortly after it was released on June 28, 1996, and we absolutely loved it. I still think of my grandma whenever I see the hilarious farting at the dinner table scene all these years later.
7. Ransom - November 8, 1996 - Worldwide Gross: $309.5 Million
Unlike with The Nutty Professor and several other movies on this list, neither my parents nor grandma would take me to see Ron Howard's Ransom when it was released on November 8, 1996, so I had to wait until this action thriller about Mel Gibson trying to locate the people responsible for kidnapping his young son. With a cast that also included Rene Russo, Gary Sinise and Liev Schreiber, it should come as no surprise that the movie brought in $309.5 million worldwide, with $136.5 million of that coming domestically.
6. 101 Dalmatians - November 27, 1996 - Worldwide Gross: $320.7 Million
Being a kid who was obsessed with the original 101 Dalmatians (so much so that I couldn't be bothered to call 911 for my grandma when she broke her leg), I was beyond pumped to see the 1996 live-action remake. And while it wasn't as enjoyable as the animated version (which looks amazing on Disney+, by the way), the version with Glenn Close, Jeff Daniels and Joely Richardson is still a treat for viewers. Maybe that's why it brought in $320.7 million at the global box office when it was released on November 27, 1996. And I guess I was one of those kids who dragged their parents to add to the $136.2 million the movie made domestically. Also, it was the last movie I saw at my local dollar-theater before it caught on fire.
5. The Hunchback of Notre Dame - June 21, 1996 - Worldwide Gross: $325.3 Million
Narrowly beating out 101 Dalmatians in contest for the highest grossing Disney movie released in 1996 was the animated retelling of the Victor Hugo novel The Hunchback of Notre Dame. Release on June 21, 1996, the movie had a stellar cast that included the likes of Demi Moore, Jason Alexander and Tom Hulce as Quasimodo. Despite bringing in $325.3 million worldwide, North American audiences weren't as fanatic about the Disney cartoon as other territories as the movie only made $100 million domestically. My church took a bunch of us younger kids to see this that summer, so I guess I account for some of the domestic draw.
4. The Rock - June 7, 1996 - Worldwide Gross: $335.1 Million
Next on our list is the Michael Bay high-octane action thriller The Rock. Co-starring Nicolas Cage and Sean Connery (he's totally playing James Bond, right?), this summer blockbuster brought in a whopping $335.1 million worldwide ($134 million domestically). That doesn't seem like a lot when compared to Bay's Transformers franchise, which routinely brought in anywhere from $485 million to $1 billion worldwide. If you take out those movies, The Rock becomes Bay's third most successful filml, just behind Pearl Harbor and Armageddon. Also, the movie was just a precursor of the destruction that Michael Bay would bring the big screen in essentially every other movie he's made since then.
3. Mission: Impossible - May 22, 1996 - Worldwide Gross: $457.7 Million
If someone walked out of Mission: Impossible on May 22, 1996, and entered a wormhole that transported them to modern times, they would be shocked to see how over-the-top the franchise has become in the past 24 years. I'm not trying to take away from the amazing Mission: Impossible - Fallout (which I love), but Brian De Palma's first entry in the series is so much more nuanced and cerebral than its predecessors. Despite all of that, this 1996 spy thriller brings the action and drama, especially the famous vault scene. This all led to the movie bringing in $457.7 million worldwide, with $181 million of that coming domestically.
2. Twister - May 10, 1996 - Worldwide Gross: $494.5 Million
I've always had a soft spot in my heart for 1996 weather disaster movie Twister. With a cast anchored by Bill Paxton and Helen Hunt (and that insanely talented group of supporting actors), some great special effects and a cheesy love story about new beginnings, there's just so much to love about this movie. But let's be real for a second here… people went to see this movie because of all the destruction at the hands of those wicked funnel clouds. So much so that the movie brought in $494.5 million worldwide and $241.7 million domestically upon its release on May 10, 1996.
1. Independence Day - July 3, 1996 - Worldwide Gross: $817.4 Million
Having anything but Independence Day at the number one spot would be ludicrous, considering the fact that the movie brought in $817.4 million worldwide, with $306.1 million of that coming from North American theaters. Everyone, and I mean everyone, was obsessed with this movie when it came out on July 3, 1996, myself included. I remember my neighbor telling me that he vomited during the famous autopsy scene, which only made my desire to see the movie that more intense. Finally getting to see the movie was a real treat, and surprisingly enough, Independence Day still stands up 24 years later. Just don't mention that train-wreck of a sequel that was Independence Day: Resurgence. No Will Smith mean no one's seeing it.
I still can't believe 1996 isn't talked about more when people are discussing the greatest movie years of all time. There was just so much that came out that we still talk about (and watch) 24 years after the fact. Can you think of another year where aliens destroyed most of Washington, D.C., disgruntled soldiers took over Alcatraz and Bill Paxton drove a truck into a tornado? Make sure to let us know if you do!
Your Daily Blend of Entertainment News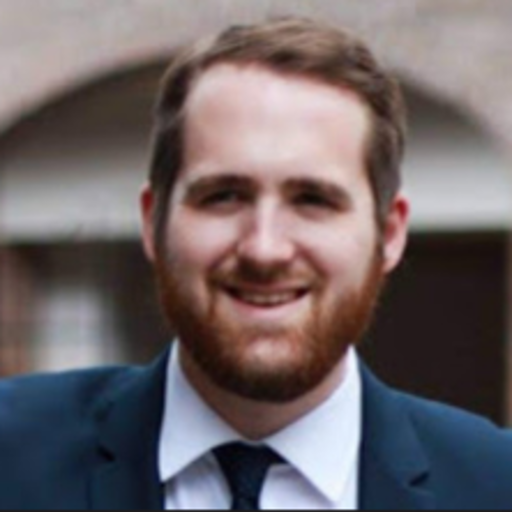 Philip grew up in Louisiana (not New Orleans) before moving to St. Louis after graduating from Louisiana State University-Shreveport. When he's not writing about movies or television, Philip can be found being chased by his three kids, telling his dogs to stop barking at the mailman, or yelling about professional wrestling to his wife. If the stars properly align, he will talk about For Love Of The Game being the best baseball movie of all time.