Jeremy Renner: 9 Movie and TV Appearances You May Have Forgotten About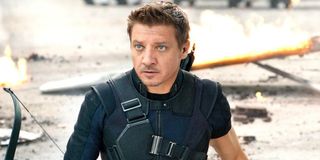 If you didn't know any better, you would think that Jeremy Renner's career started with his Academy Award-nominated performance in The Hurt Locker. And yeah, that's where the actor who would go on to play Hawkeye in the Marvel Cinematic Universe became a major player in the Hollywood scene, but the critically-acclaimed and hardworking actor's history in front of the camera goes back much further than that. Much, much further.
Over the course of his career, Jermey Renner has shown up in everything from small indie projects about notorious serial killers, National Lampoon movies that many never knew existed, and even bit roles on a number of popular television programs from the late-90s and early 2000s. And while his performances in The Avengers, The Town, and the Mission: Impossible franchise have made him a household name, there's a lot more to the filmography of one Jeremy Renner. Let's see how far this goes, shall we?
Mark "Dags" D'Agostino - National Lampoon's Senior Trip
If this is your first time hearing about National Lampoon's Senior Trip or that it was Jeremy Renner's film debut, you're not alone. In the 1995 comedy from the same franchise that delighted audiences with films like Animal House and the Vacation movies, Renner plays high school burnout Mark "Dags" D'Agonistino who, along with classmates, is invited to Washington, D.C. as part of a plot by a corrupt senator to humiliate the president. There's probably good reason you don't remember this movie, or Renner's performance, as it is nothing worth writing home about, but it does make the first time the one-day Golden Globe nominee appeared on film.
Jeffrey Dahmer - Dahmer
Jeremy Renner had already been in a few movies and had bit roles in several TV shows by time the time he ended up in David Jacobson's 2002 true-crime thriller Dahmer about the sick and twisted Wisconsin serial killer Jeffrey Dahmer. Renner's portrayal of the reclusive loner-turned-necrophile is pretty spot on and convincing to say the very least, especially in some of the more graphic and unsettling scenes. And fans of The Hurt Locker have this movie to thank as director Kathryn Bigelow wanted to cast Renner in the Academy Award-winning movie after seeing his performance in Dahmer, according to NPR.
Officer III Brian Gamble - S.W.A.T.
Long before S.W.A.T. was a popular series on CBS, it was a moderately successful 2003 film about an SWAT team consisting of outcast police officers given a second chance starring Colin Farrell, Samuel L. Jackson, Michelle Rodriguez, LL Cool J, and Jeremy Renner. In a more villainous, hot-tempered role much like in The Town, Renner plays former Los Angeles police officer Brian Gamble who turns to a life of crime after leaving the force. This marked the actor's first foray into the genre, and showed that Renner could handle his own in a big-budget action blockbuster of this size and scope. Plus it was the first time he worked with the man that would later become Nick Fury.
Emerson - The Heart Is Deceitful Above All Things
Asia Argento's 2004 The Heart Is Deceitful Above All Things is one of those dire indie projects that people talk about more because it's dark, depressing, and extremely messed up than they do because it's an okay movie. Nonetheless, the drama about a drug addict mother and her often abandoned and abused son has quite an extraordinary cast including Peter Fonda, Ben Foster, Winona Ryder, and Jeremey Renner of all people. Here, Renner plays one of Argento's character Sarah's many boyfriends, though he takes things to a new low in his treatment of her son, Jeremiah (played by Dylan and Cole Sprouse). Throughout his brief appearance, Renner plays perhaps his most unsavory character of his career.
Robert "Bobby" Sharp - North Country
During the first part of the 21st Century, Jeremy Renner played some pretty unlikable characters, much like the one in played in the 2005 Academy Award-nominated drama North Country. Starring Charlize Theron as Josephine "Josey" Aimes, the film is loosely based on the landmark Jenson v. Eveleth Taconite Company class-action lawsuit involving sexual harassment of women in the workplace. In the movie, Renner portrays Robert "Bobby" Sharp, Josey's high-school boyfriend and current tormentor at a local iron mine. Although he plays a terrible person throughout most of the movie, Renner's shines in the courtroom scene where his character is broken down by Woody Harrelson's Bill White leading to the "What was I supposed to do," moment.
Roger Jennings - CSI: Crime Scene Investigation
It's no secret that a lot of great actors and actresses get their start is small, and often forgotten roles in major television programs, and that's no different for Jeremy Renner who appeared on CSI: Crime Scene Investigation in the Season 2 episode "Alter Boys." In the episode, Renner portrays Roger Jennings, the brother of an accused murderer who some think is the one pulling the strings. Unless you recently watched the episode (or you're obsessed with all things CSI), there is no way of remembering that the guy who would play one of the most notorious serial killers in the nation's history appeared on the popular CBS series.
Himself - The It Factor
Before Jeremy Renner hit it big in Hollywood, he was a struggling actor just like everyone else, which is probably how he ended up on the short-lived Bravo reality series The It Factor. In the show's second and final season, Renner, along with several other Hollywood hopefuls, was front and center as he tried to make his big break in show business coming off small indie movies like Dahmer, which was released one year before the series made its television debut. There's not much on the internet about Renner's role in the series as most video and streaming platforms only have the show's first season (based in New York City) available. Well, except for this strange compilation on Instagram.
Penn - Angel
There must be an unwritten rule in show business that in order for an actor or actress to find fame later in their career, they must first have a guest appearance on a Joss Whedon series. It looks like Jeremy Renner made that deal with the TV gods with his appearance on the Buffy The Vampire Slayer spinoff series Angel. In the episode "Somnambulist," Renner plays the vampire-turned-serial killer Penn, aka The Pope. There's not much to remember here besides Renner's turn-of-the-Century haircut, but hey, you gotta start somewhere, right?
Detective Jason Walsh - The Unusuals
And what would any career in show business be without a failed television series, which is what happened to Jeremy Renner with the ABC crime drama The Unusuals. In the short-lived series, Renner played Jason Walsh, a hardened NYPD detective who teams up with the inexperienced Casey Shraeger (Amber Tamblyn). Despite the series being released shortly after Renner was received praise for his performance in The Hurt Locker, The Unusuals never took off, which is why it's so forgotten 11 years later.
Luckily for Jeremy Renner he has gone on to have great success in multiple film franchises and has gotten to work with some of the biggest actors, actresses, directors, and producers in all of Hollywood. And with so many box office smash hits and critically-acclaimed movies under his belt, it looks like Renner is going to be okay if no one remembers his appearance on The It Factor all those years ago.
Your Daily Blend of Entertainment News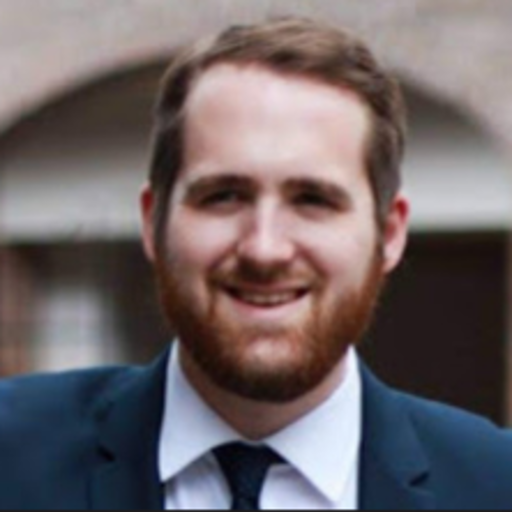 Philip grew up in Louisiana (not New Orleans) before moving to St. Louis after graduating from Louisiana State University-Shreveport. When he's not writing about movies or television, Philip can be found being chased by his three kids, telling his dogs to stop barking at the mailman, or yelling about professional wrestling to his wife. If the stars properly align, he will talk about For Love Of The Game being the best baseball movie of all time.