Sylvester Stallone's Over The Top And 11 Other Fun '80s Movies To Watch For Free On YouTube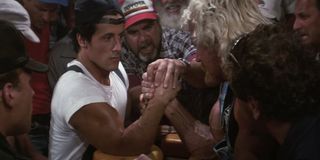 No one would ever hold it against you if you didn't know that YouTube was home to a sizable collection of movies that are completely free to access (with or without a YouTube Premium account), but I have to say that the platform has some of the most iconic and ridiculous '80s movies out there. So instead of the watching all those fake trailers for movies with updated titles created just to get some views, you can totally watch fun movies like the criminally underrated classic Sylvester Stallone 1987 father-son adventure Over The Top.
The fun doesn't stop there, however, as YouTube has quintessential '80s movies like Teen Wolf, Lone Wolf McQuade, and my personal favorite, Blind Fury starring the late Rutger Hauer. No matter if you have premium access or don't mind watching a few ads, here are 12 awesome '80s movies you can watch for free on YouTube.
Over The Top (1987)
The very concept of Over the Top makes it a movie worth checking out, even if you couldn't watch it for free on YouTube. Sylvester Stallone plays Lincoln Hawk, an over-the-road trucker who is on a mission to be the biggest and baddest arm wrestler/truck driver in the continental United States all so that he can win the $100,000 cash prize and a pretty sweet and chromed-out semi-truck so he can start his own business. But that's not all.
In between the insane arm wrestling scenes (who knew truck stops were overflowing with arm wrestlers with reputations that precede them), there's a ridiculous story about Lincoln Hawk getting to know his estranged son after picking him up from military school. Add in some Kenny Loggins, the absurd way Sylvester Stallone turns his hat around, and that twist of his wrist (which should be cheating), and you have the recipe for a nearly perfect '80s movie.
Stream it on YouTube here.
Teen Wolf (1985)
Michael J. Fox was on the top of the world (and on top of moving vehicles) in the summer of 1985 after appearing in two highly successful movies: Back to the Future and Teen Wolf. And while I would love to go on and on about Fox's portrayal of Marty McFly, you can't watch him for free on YouTube unlike his take on Scott Howard, the awkward high school student who becomes the talk of the school after transforming into a righteous and radical werewolf who kills it on the basketball court.
Teen Wolf may not be as popular, successful, or even as well received as Back to the Future, but that doesn't mean it's necessarily a bad movie. Its story about Scott Howard becoming a prick and essentially turning his back on everything he once stood for only to come around in the end is still one of the best performances by Michael J. Fox. Just don't fall down a rabbit hole and watch Teen Wolf Too, a movie so bad not even Jason Bateman couldn't save it.
Stream it on YouTube here.
Bloodsport (1988)
Jean-Claude Van Damme has some pretty iconic movies, but there are few that compare to the 1988 martial arts masterpiece that is Bloodsport. I don't know about you, but watching Van Damme's Frank Dux work his way into a secretive and deadly Hong Kong martial-arts tournament never gets old, even if his accent is all over the place (kind of like in Street Fighter a few years later).
Everything from Frank Dux's training (which comes in handy in his final match), to his deadly rivalry with Bolo Yeung's Chong Li, to the insane level of violence on display throughout this instant-classic, Bloodsport has a little bit of something for everyone, even those looking for shoehorned romance.
Stream it on YouTube here.
Mr. Mom (1983)
There is this level of mania that fills up Michael Keaton's body and soul in much of his early work that made the comedian-turned-Batman into one of the most likable and bankable stars of the 1980s. You could argue that Beetlejuice or Batman capture this best, but let's be honest here — nothing compares to Keaton's Jack Butler in the 1983 comedy Mr. Mom.
Watching Jack go from a father of three who's never home because he's working long hours at the Ford Motor Company to the stay-at-home dad who learns just how hard it is to keep a house in order never gets old. Add in the angle of Jack growing jealous of his wife, Caroline's (Teri Garr) newfound success at her new marketing agency, the classic chainsaw scene, and some of the great John Hughes charm, and you have yourself more than enough reasons to watch Mr. Mom (and not just because it's free).
Stream it on YouTube here.
Blind Fury (1989)
Whenever someone asks for a recommendation for an insane campy '80s action movie, the answer should always be Blind Fury. Haven't seen it? Well… the movie stars Rutger Hauer as a Vietnam war vet by the name of Nick Parker who was blinded by a mine in the jungle and was later trained by local villages in the art of the sword. Years later, Nick returns to America to find his old war buddy, Frank Deveraux (Terry O'Quinn), only to learn that he's missing. When some crooked cops and all around bad dudes come looking for Frank's kid, Billy (Brandon Call), the blind swordsman saves the boy and starts a ridiculous rescue mission.
This movie is insane. Like actually insane. The late Rutger Hauer is probably best remembered for his scene-stealing performance in Blade Runner, but seriously, Blind Fury is 86 minutes of pure insanity and everyone should stop what they're doing and watch this hidden gem of a movie.
Stream it on YouTube here.
Lone Wolf McQuade (1983)
Long before he became Walker Texas Ranger, Chuck Norris was J.J. McQuade, a lawman who likes to do things on his own and on his own terms in the 1983 action flick Lone Wolf McQuade. When tasked with locating a hijacked U.S. Army convoy and the exceptionally evil arms dealer (David Carradine) who's responsible for it, McQuade must change his ways and work with a state trooper and FBI agent to get the job done.
This is Chuck Norris at or around his prime, depending on who you ask, and he kicks more than a lot of ass throughout this modern-take on the old spaghetti westerns that made Clint Eastwood a star. Hell, even Roger Ebert loved the movie, which kind of redeems the late film critic for running some pretty great movies through the mud in his day.
Stream it on YouTube here.
The Wraith (1986)
In 1986, Charlie Sheen had a small bit role in Ferris Bueller's Day Off, a leading role in Platoon, and then a charming yet mysterious turn as Jake Kesey in Mike Marvin's supernatural action thrill-ride The Wraith. Although The Wraith isn't remembered as fondly (or really remembered at all) as his other efforts that year, the movie sill makes for a good time if you have 90 minutes to spare and want to see a masked driver who may or not be the ghost of a dead teenager seeking vengeance for those responsible for his death.
It's dark, it's mysterious, and a whole lot of fun, so why not check out a still-young and not-as-crazy Charlie Sheen?
Stream it on YouTube here.
Baby Boom (1987)
Diane Keaton is always at her best when playing a character in the middle of a major crisis or change in her life, and one of the best examples of that is in the 1987 romantic comedy Baby Boom in which Keaton's J.C. Wiatt goes from a successful New York businesswoman to the caretaker of a baby girl overnight and her life is completely thrown out of whack.
Baby Boom is one of those feel-good, can't-help-but-watch movies that you'll stumble across about 15 minutes in on cable some random Saturday afternoon, but now that it's streaming (for free) on YouTube, you don't have to deal with missing the opening moments or all those commercial breaks.
Stream it on YouTube here.
Earth Girls Are Easy (1989)
The '80s gave the world more than enough alien movies, but few have the charm or campiness as the 1989 musical comedy Earth Girls Are Easy, which follows Valerie Gail (Genna Davis) after she encounters three furry aliens (Jeff Goldblum, Jim Carrey, and Damon Wayans) who become obsessed with women and California culture in general.
Earth Girls Are Easy is just as crazy as it sounds and further helped propel the careers of its three key aliens just years before they became household names for their unique comedic styles.
Stream it on YouTube here.
Remo Williams: The Adventure Begins (1985)
Who knows if the Remo Williams character will ever be brought back (fingers crossed), but we will always have 1985's Remo Williams: The Adventure Begins to turn to in a tough spot. Based on a series of pulp novels, Guy Hamilton's action flick starring Fred Ward as New York cop Sam Makin (Fred Ward) who fakes his death and becomes Remo Williams is a wild, campy, and extremely fun ride through the seedy underbelly of New York City.
And sure, Remo Williams: The Adventure Begins doesn't come up in casual conversation like other movies of the era, but it does feature an angry Wilford Brimley, and that's never not a good thing.
Stream it on YouTube here.
Child's Play (1988)
The 2019 Child's Play is getting a lot of attention, and for good reason, but that doesn't mean the 1988 original doesn't need a little love too. Now you can go back and see where it all began for the possessed "Good Guy" doll called Chucky. Tom Holland's (no, not that Tom Holland) cult classic is just as terrifying, hilarious, and gory as ever, and has surprisingly held up fairly well after all these years.
Stream it on YouTube here.
Runaway (1984)
Have you ever wanted to watch a science fiction action thriller written and directed by Michael Crichton with a cast that includes Tom Selleck, Gene Simmons, and Kirstie Alley? If so, Runaway, a 1984 movie about a cop tasked with hunting down dangerous robots, is the movie for you. It doesn't have the special effects, subtlety, or even charm of pretty much anything else from Crichton, but Runaway is really something else.
Stream it on YouTube here.
Those are just a few of the great '80s movies available for free on YouTube right now. You can also watch RoboCop, but it is the edited version for some reason, and that takes out most of the fun and charm of the incredibly violent and vulgar satirical action flick.
Your Daily Blend of Entertainment News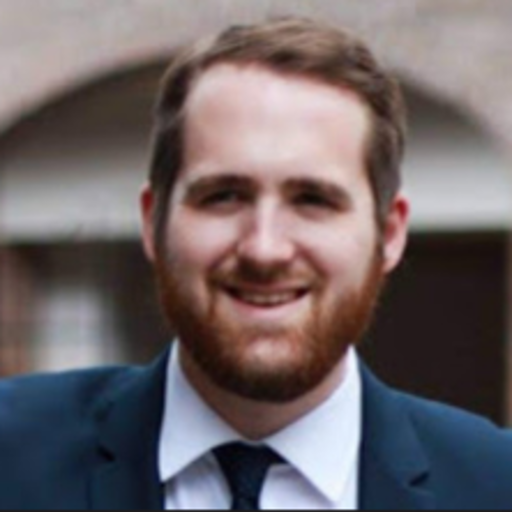 Philip grew up in Louisiana (not New Orleans) before moving to St. Louis after graduating from Louisiana State University-Shreveport. When he's not writing about movies or television, Philip can be found being chased by his three kids, telling his dogs to stop barking at the mailman, or yelling about professional wrestling to his wife. If the stars properly align, he will talk about For Love Of The Game being the best baseball movie of all time.