Rachel McAdams: What To Watch On Streaming If You Like The Mean Girls Star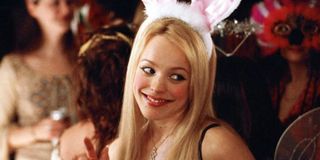 CinemaBlend participates in affiliate programs with various companies. We may earn a commission when you click on or make purchases via links.
When your breakout acting role is the popular teen with a selfish, sociopathic agenda in a high school movie like Mean Girls, you are usually destined to play nothing else but that character for the rest of your career (if you still have one afterward). Yet, Rachel McAdams is one of the few actresses who immediately proved she is more than Regina George.
In fact, the Canadian born, 42-year-old actress would soon be recognized as one of the most talented of her generation with an impressive range for genre and emotion that would eventually earn her an Academy Award-nomination for Spotlight, which also won Best Picture in 2016. Admittedly, not every film or even TV show in her otherwise versatile repertoire has garnered such a reputation, but her own reputation as a stunning highlight of whatever project she pursues has remained a constant.
If you do not believe me, just see for yourself with these 14 classics from the big and small screen starring Rachel McAdams that you can stream right now from various platforms. Unfortunately, 2004's Mean Girls is not directly available for streaming anywhere at the moment, but you can still get a taste of her as Regina George from one of her earlier movie credits.
The Notebook (Netflix)
Class differences ruin the relationship, but not the loving connection, between a young, lower-class man and a well-to-do woman in late 1930s South Carolina.
Why This Is A Great Option For Rachel McAdams Fans: In the same year that Rachel McAdams played the hateful Regina George, she played the endearing Allie, whose history with Noah (Ryan Gosling) in The Notebook, arguably the best Nicolas Sparks adaptation, remains one of the most celebrated, engrossing, and heartbreaking romances in cinematic history.
Stream The Notebook on Netflix here.
True Detective (HBO Max)
The 17-year search for a Louisiana serial killer, three cooperating California police departments investigating a shady politician's murder, and Arkansas detectives looking for two missing children in the Ozarks are the stories told in this Neo-noir anthology series loosely based on actual crimes.
Why This Is A Great Option For Rachel McAdams Fans: Whether or not Season 2 of True Detective from 2015 is a great option to stream depends on who you ask, but most would agree that Rachel McAdams' performance as a troubled Ventura County snoop is worth sticking around for.
Stream True Detective on HBO Max here.
About Time (Netflix)
A lovelorn, 21-year-old British man (Domhnall Gleeson) discovers from his father (Bill Nighy) that he is the latest in a long line of men in his family born with the gift of time travel.
Why This Is A Great Option For Rachel McAdams Fans: Playing Allie in The Notebook made Rachel McAdams a go-to actress for romantic dramedies like About Time - a clever, winning fantasy from Love Actually writer and director Richard Curtis - in which she plays a woman whose romance with Domhnall Gleeson is actually not improved, but threatened, by his time traveling abilities.
Stream About Time on Netflix here.
The Hot Chick (HBO Max)
An attractive, mean-spirited high school student steals a pair of earrings that cause her to magically switch bodies with the last person she was rude to: an adult, male thief.
Why This Is A Great Option For Rachel McAdams Fans: To be perfectly honest, The Hot Chick is not really a great option for Rachel McAdams fans, save the similarities to her Mean Girls character from two years later and if you happen to enjoy the crude, gross-out humor of star and co-writer Rob Schneider.
Stream The Hot Chick on HBO Max here.
The Time Traveler's Wife (HBO Max)
Clare (Rachel McAdams) struggles to maintain a life with Henry (Eric Bana), the man she has been in love with her entire life, despite his rare affliction that causes him to travel to different time periods involuntarily and without warning.
Why This Is A Great Option For Rachel McAdams Fans: I suppose Rachel McAdams also became a go-to actress for romantic time travel movies, too, after playing the title role of 2009's The Time Traveler's Wife - in which she plays a woman whose romance with Eric Bana is threatened by his time traveling abilities.
Stream The Time Traveler's Wife on HBO Max here.
Passion (Amazon Prime, Tubi)
The relationship between an introverted Berlin ad agency employee (Noomi Rapace) and her cutthroat American boss (Rachel McAdams) evolves from professional, to friendly, to romantic, to deadly.
Why This Is A Great Option For Rachel McAdams Fans: You can actually see slivers of the woman whom Regina George might have grown up to be from Rachel McAdams' devious performance in 2012's Passion - a remake of the French film from two years earlier, Love Crime - which marked director Brian De Palma's long-awaited return to the sexy, macabre mystery thriller.
Stream Passion on Amazon Prime here or on Tubi here.
Disobedience (Starz)
After the death of her father, a woman (Rachel Weisz) returns to the Orthodox Jewish village she grew up in, which reignites forbidden feelings for her childhood friend (Rachel McAdams) who is now in an unhappy marriage with a rabbi (Alessandro Nivola).
Why This Is A Great Option For Rachel McAdams Fans: I suppose Rachel McAdams also became a go-to actress for sexy thrillers about lesbian affairs, too, such as Disobedience - a riveting drama that comments on the complexities of human nature when at odds with spiritual faith.
Stream Disobedience on Starz here.
Spotlight (Netflix)
A team of investigative journalists uncover evidence of a huge child molestation scandal kept hidden for years by the local Catholic Archdiocese in early 2000s Boston.
Why This Is A Great Option For Rachel McAdams Fans: Faith is also a potent and, for many audiences, heartbreaking theme of Spotlight - the powerful true story behind the Boston Globe's shocking Pulitzer Prize-winning article that earned Rachel McAdams her first Oscar nod in 2016.
Stream Spotlight on Netflix here.
Sherlock Holmes (HBO Max)
The brilliant, world famous, but alarmingly eccentric detective (Robert Downey Jr.), with the reluctant assistance of his long-time friend Dr. John Watson (Jude Law), takes on a mysterious tyrant (Mark Strong) who claims magic as the key to his plot in taking over late 19th-Century London.
Why This Is A Great Option For Rachel McAdams Fans: Instead of the investigator, Rachel McAdams is one of the shady characters under investigation as Downey's elusive, criminal love interest Irene Adler in Sherlock Holmes - director Guy Ritchie's 2009 take on the work of Sir Arthur Conan Doyle.
Stream Sherlock Holmes on HBO Max here.
Morning Glory (Netflix, Tubi)
A workaholic TV producer (Rachel McAdams) is hired to save a morning news program from death, which becomes more problematic when she hires a disgraced former anchorman (Harrison Ford) who butts heads with his co-host (Diane Keaton).
Why This Is A Great Option For Rachel McAdams Fans: Instead of delivering the news like in Spotlight, Rachel McAdams is desperate to find some good news, not only for her TV show but also in her life, in Morning Glory - a 2010 workplace satire with romance, drama, and clever wit that, surprisingly, comes from producer J.J. Abrams.
Stream Morning Glory on Netflix here, on Tubi here, or on IMDb TV here.
The Family Stone (HBO Max)
A Wall Street executive (Dermot Mulroney) brings his girlfriend (Sarah Jessica Parker) to his childhood home for Christmas with plans to propose, but his family takes an immediate dislike to her uptight personality.
Why This Is A Great Option For Rachel McAdams Fans: The first time she worked with Diane Keaton in 2005, Rachel McAdams played her daughter in The Family Stone - a family tragicomedy that also incorporates romance and drama, as well as a wonderful ensemble cast that also includes Craig T. Nelson, Claire Danes, and Luke Wilson.
Stream The Family Stone on HBO Max here.
Eurovision Song Contest: The Story Of Fire Saga (Netflix)
Iceland has no choice but to begrudgingly allow the most hated musical duo in the country as its representation in the world's largest singing competition.
Why This Is A Great Option For Rachel McAdams Fans: Director David Dobkin reunites stars from his 2005 hit Wedding Crashers, Will Ferrell and Rachel McAdams, as the titular band in Eurovision Song Contest: The Story of Fire Saga - a Netflix original comedy inspired by the real life European musical event.
Stream Eurovision Song Contest: The Story Of Fire Saga on Netflix here.
The Little Prince (Netflix)
A young girl (Mackenzie Foy) is given the chance to break from her hum-drum reality by her neighbor - a washed-up, elderly pilot (Jeff Bridges) - who takes her on a journey to magic world of endless possibilities.
Why This Is A Great Option For Rachel McAdams Fans: In her first Netflix exclusive film release, Rachel McAdams plays "The Mother" to "The Little Girl" in The Little Prince - the dazzling 2015 animated adaptation of French author Antoine de Saint-Exupéry's classic novel.
Stream The Little Prince on Netflix here.
Doctor Strange (Disney+)
After permanently damaging his hands in a devastating accident, a surgeon (Benedict Cumberbatch) looking for a way to reclaim his skills becomes a student of sorcery and the last chance to save the world from a tyrannical evil.
Why This Is A Great Option For Rachel McAdams Fans: In, technically, her second time playing the estranged love interest of Sherlock Holmes, Rachel McAdams is not a magic-wielder, but surgeon Christine Palmer - who is, at one point, tasked with saving the life of the newly enchanted title character - in Doctor Strange, which was my top pick for the most visually stunning MCU when it came out in 2016 and still might be today.
Stream Doctor Strange on Disney+ here.
What do you think? Does Rachel McAdams deserve to reprise her role in Doctor Strange in the Multiverse of Madness or, better yet, play Regina George again in a Mean Girls sequel? Let us know in the comments and be sure to check back for additional information and updates on the talented actress, as well as even more recommendations of things to stream starring your favorite celebrities, here on CinemaBlend.
Your Daily Blend of Entertainment News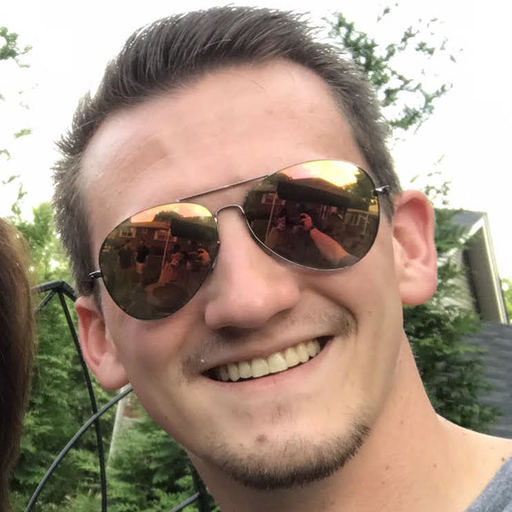 Jason has been writing since he was able to pick up a washable marker, with which he wrote his debut illustrated children's story, later transitioning to a short-lived comic book series and (very) amateur filmmaking before finally settling on pursuing a career in writing about movies in lieu of making them. Look for his name in almost any article about Batman.