The Sexiest Movies Streaming On Amazon Prime Right Now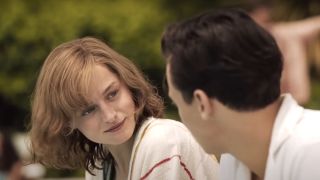 (Image credit: Amazon Studios)
If there is one thing that anyone with an Amazon Prime subscription could say, it would be that the streaming service doesn't hold back when it comes to content. With everything from some of the best all around films to the most frightening horror flicks streaming and even many of the greatest romantic comedies movies, there's a lot for everyone to enjoy. But, what about those of us who are looking for a few steamy, sultry, and downright sexy movies? Well, the streamer has you covered there as well.
With so many options (so, so many) available at your fingertips, you don't want to spend countless hours scrolling through page after page trying to find the right romance or erotic thriller, only to be unsatisfied with the results. Fret not, as we have put together a list of some of the sexiest, most enticing, and thrilling movies currently available on Amazon Prime. Let's go!
My Policeman (2022)
Based on the 2012 novel of the same name by Bethan Roberts, My Policeman tells the story of young Brighton, England teacher Marion (The Crown star Emma Corrin/Gina McKee), her policeman boyfriend/soon-to-be-husband Tom (Harry Styles/Linus Roache), and their friend Patrick (David Dawson/Rupert Everett) in the 1950s. It's not long before the relationship between Tom and Patrick grows into something much more and threatens Tom's marriage to Marion, but the tale spans decades to show us how the trio endure after that long-ago affair.
The film doesn't flinch when it comes to showcasing why people in the LGBTQ+ community had to hide their true selves, but it also features scenes of intense passion and romance between the men at the center of this love triangle.
Stream My Policeman on Amazon Prime.
The Voyeurs (2021)
Euphoria star Sydney Sweeney and Detective Pikachu's Justice Smith star in this erotic thriller as a young couple who suddenly find themselves drawn into their neighbors' sex lives after realizing they can see all of their activities from their own home. When they see that one member of the couple is cheating on the other, their interest goes from simple sexy curiosity to a level of involvement that leads to some unexpected revelations and dire ramifications.
The Voyeurs does a good job of ramping up the steamy situations in this movie until viewers can just tell that something or someone is going to explode, and not in any way that the twosome at the center of this movie would have wanted.
Stream The Voyeurs on Amazon Prime.
Tulip Fever (2017)
This historical drama sees Sophia (star Alicia Vikander) in an unhappy marriage to a much older man in the Dutch Republic during the 17th century. When her husband hires a young painter, Jan (Dane DeHaan) to create a portrait of Sophia, the two eventually begin an affair and make plans to be together permanently.
If you adore the tendency of historical films to showcase lushly romantic scenes, then Tulip Fever could be just what you need. And, if you desire something even steamier, the movie doesn't fail to deliver.
Stream Tulip Fever on Amazon Prime through Freevee.
Carol (2015)
Here's another "gorgeous" historical drama for you, but this one is based on author Patricia Highsmith's 1952 romance, The Price of Salt. The tale focuses on the love affair between young shopgirl/aspiring photographer Therese (Rooney Mara) and the titular character (Cate Blanchett), a mother who's in the middle of a contentious divorce. After a chance meeting leads to the two becoming enmeshed in each other's lives, the women are forced to figure out how to be together at a time when their love was seen as anything but acceptable.
While the love story has a delightfully (and understandably) slow build, Carol shows both how the leads' feelings for each other comes to fruition, and the trouble it causes in their personal lives. The movie received numerous award nominations and accolades, including Oscar nods for both actresses, so you know you're in for something special with this one.
Stream Carol on Amazon Prime through Freevee.
Afternoon Delight (2013)
Glass Onion: A Knives Out Mystery star Kathryn Hahn and Ted Lasso cast member Juno Temple star in this film about an unhappy stay-at-home mom whose attempts to help a young sex worker get out of that profession take all sorts of turns that neither was expecting. When Rachel gets a private lap dance from McKenna during a trip to a strip club, she quickly becomes obsessed with the idea of leading her to what she thinks is a better life, and eventually lets her move in with her family, but soon finds herself getting closer to McKenna than she planned.
This is certainly one of those movies where you can see a potentially sexy disaster coming from a mile away, and while it doesn't completely end in the way you might expect, you'll have a steamy good time getting there.
Stream Afternoon Delight on Amazon Prime.
Basic Instinct (1992)
This Sharon Stone and Michael Douglas starring film from director Paul Verhoeven is one of the definitive examples of a movie genre that we just don't see nearly as much anymore. Basic Instinct is an erotic thriller where Stone's Catherine is the prime suspect in the murder of her rock star boyfriend, and quickly becomes involved in a steamy sexual affair with a detective on the case.
Listen to me, if you haven't seen this movie yet (or in a long time) and are feeling the need to watch something that features near shocking levels of sex for a mainstream movie, this one needs to be on your list. Even if the infamous, and controversial, interrogation scene hasn't managed to pique your interest yet, rest assured that there are a lot more scenes bound to intrigue where that came from.
Stream Basic Instinct on Amazon Prime.
American Gigolo (1980)
Writer/director Paul Schrader's crime drama stars Richard Gere as a high class escort whose burgeoning relationship with a senator's wife (Lauren Hutton) has to be put on the back burner when he realizes he's being framed for the murder of one of his rich clients, and has to figure out what's going on so he can clear his name.
Considering the work that Gere's character does for a living, you can bet that the overall atmosphere of American Gigolo is pretty steamy, despite the movie not featuring tons of sex scenes. However, viewers will note that one of those scenes does feature something that we tend to not see much of in mainstream movies.
Stream American Gigolo on Amazon Prime.
The Handmaiden (2016)
The 2016 erotic Korean thriller The Handmaiden tells the story of two young women on opposite sides of a conman's attempt to defraud one of them out of her inheritance, but quickly turns into a complicated and sensual tale of love and so much seduction.
The movie, which is directed by Park Chan-wook (best known for the 2003 psychological gut-punch, Oldboy), is an adaptation of Sarah Waters' 2002 novel Fingersmith, only instead of a sex-crazed Victorian story, this version is set in colonial Korea. Despite the change in location, The Handmaiden doesn't hold back in its explicit and controversial depictions of the characters' exploration of their sexuality.
Stream The Handmaiden on Amazon Prime.
Sliver (1993)
When people think of Sharon Stone and erotic thrillers, chances are the first movie they think about is the one mentioned above, Basic Instinct, but that isn't the only sexy film featuring the leading lady from the '90s. She also helped set the 1993 drama, Sliver, ablaze, when she played a woman who strikes up a relationship with another tenant (William Baldwin) in her apartment building who may or may not be someone with a taste for voyeurism.
With plenty of sexual encounters, a bit of murder, and more twists and turns than anyone knows what to do with, this racy tale of love, death, and steamy sex was so intense it originally received an NC-17 rating. It's not quite on the level of Basic Instinct, but this movie is really something to be seen.
Stream Sliver on Amazon Prime.
Obsession (2015)
The psychological thriller, Obsession, also known as Rendez-Vous, tells the story of a young woman (Loes Haverkort) who moves with her husband (Mark van Eeuwen) and child to the south of France after she inherits an old mansion in need of repair. Things are turned up quite a few notches when she falls for a young contractor (Pierre Boulanger) and the two enter into an extremely passionate love affair that could ruin her life. Even worse, things then take a dark and unexpected turn.
Some of the rendezvous in this Dutch film are full of unadulterated passion, even as the leads take part in one of the most intense tales of adultery in recent memory.
Stream Obsession on Amazon Prime through Freevee.
Those are just some of the steamiest, raciest, and sexiest movies you can stream right now on Amazon Prime. Trust me, though, there are so many more out there that I couldn't include on this list that even once you've thoroughly inspected all of the titles offered above, you will have dozens of other options if you'd like to continue your search.
Your Daily Blend of Entertainment News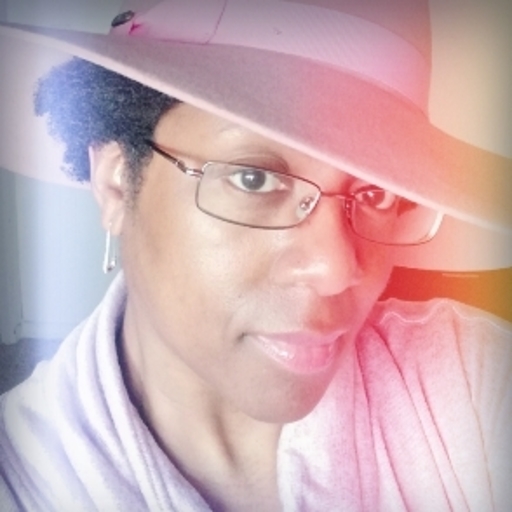 Yennefer's apprentice, Gilmore Girl; will Vulcan nerve pinch pretty much anyone if prompted with cheese...Yes, even Jamie Fraser.