The Funniest Superhero Movie Cameos (Not Counting Stan Lee)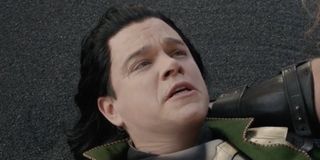 No one in their right mind would refute Stan Lee's title as the ultimate king of cameos, having showed up in more superhero movies than anyone else can claim - including the rare DC adaptation once. While the late comic book mogul's traditional appearances in the Marvel Cinematic Universe never failed to make us chuckle or bring a smile to our faces, due to the common expectation of his cameos, I almost find it more more memorable and hilarious when a celebrity shows up in a comic book flick when you least expect it.
Sometimes a superhero movie cameo is played earnestly and to served the story directly, such as when Hugh Jackman showed up in X-Men: Apocalypse as "Weapon X" or Neil DeGrasse Tyson providing his cosmic expertise to a deep discussion of the Man of Steel in Batman v. Superman. However, it is always more fun when those brief appearances are played for laughs, such as the Russo Brothers' many no-longer-so-covert attempts at sneaking as many Community cast alums into their Marvel movies as possible.
Personally, I would not consider those particular superhero movie cameos as ones truly turned out a laugh riot, but there are countless others I that would count as such - not just in their execution but also in the underlying pop culture reference they brilliantly poke fun at. I believe that the following 12 actors and their appearances in films inspired by the pages of Marvel, DC, and even beyond, do fall under that criteria - such as this actor, who was actually the first to play Ant-Man in a live action setting.
Garrett Morris - Old Man In Car (Ant-Man)
In a 1979 episode of Saturday Night Live, host Margot Kidder reprised her role as Lois Lane, who invited fellow superheroes to a party at her and Superman's apartment, including Ant-Man (Garrett Morris). It was this sketch that inspired Paul Rudd to tap the Not Ready For Primetime Player and for a brief role in his 2015 Ant-Man movie as a man whose car Scott Lang puts a huge dent in during a bewildering test run of Hank Pym's shrink suit.
Lou Ferrigno - Security Guard (The Incredible Hulk)
The first live action appearance of The Incredible Hulk was also on TV in the late 1970s, as played by Lou Ferrigno, who would not only voice the big, green hero for the MCU, but would appear on camera in both of his solo movies - each time as a security guard. His cameo in 2008's The Incredible Hulk (which also pays subtle tribute to Bill Bixby, who played Ferrigno's human alter ego on the original series) is arguably funnier, in which the bodybuilder gets bribed by Bruce Banner (Edward Norton) with pizza for access to Culver University's lab.
Jennifer Connelly - Karen (Spider-Man: Homecoming)
A fellow alum of 2003's Hulk who would make a brief, and far more subtle, MCU appearance is Jennifer Connelly as Karen - Peter Parker's nickname for his Spidey suit's built-in AI, courtesy of Tony Stark. The banter between Tom Holland and Connelly's disembodied voice is already one of the most endearingly funny moments in Spider-Man Homecoming, but what really makes this cameo is the fact that the Oscar winner's real-life husband is Paul Bettany, who voiced Stark's virtual assistant JARVIS before upgrading to Vision.
Adam Brody - Super Hero Freddy (Shazam!)
Years before the behind-the-scenes drama of 2017's Justice League, Warner Bros. hired George Miller for an adaptation of the DC superhero team, featuring Adam Brody as The Flash, that never happened. It became one of the most infamous let-downs of the former OC star's career, which is why his appearance as a grown-up, super-powered Freddy (Jack Dylan Grazer) in 2019's Shazam! is especially satisfying, albeit snicker-inducing.
Billy Dee Williams - Two Face (The LEGO Batman Movie)
Speaking of actors who were robbed of a comic book role opportunity, Billy Dee Williams was cast in Tim Burton's Batman as Harvey Dent - who was later recast in 1995's Batman Forever with Tommy Lee Jones as the Gotham DA's villainous alter ego. The Star Wars actor finally received justice in 2017 when he voiced Two-Face in The LEGO Batman Movie - which I think is at least tied with Killer Croc's proud declaration to have done "something" (an indictment on his Suicide Squad portrayal) as the animated film's funniest cameo.
Elon Musk - Himself (Iron Man 2)
A lot of people like to have fun thinking of billionaire tech industrialist Elon Musk as the real-life counterpart of Tony Stark (save the whole superhero thing, of course). The comparison is so on-the-nose, really (even beyond the reality within the MCU), that you cannot help but just laugh at the plausibility of witnessing Stark and the South African-born Tesla founder casually discuss plans for "an electric jet" at a party, just as they do in Iron Man 2 in 2010.
Hugh Jackman - Wolverine (X-Men: First Class)
At a time when no X-Men film felt complete without Wolverine, in 2011, director Matthew Vaughn and co. managed to squeeze Hugh Jackman into the 1960s-set prequel X-Men: First Class for an uncredited appearance that, while extremely brief, remains one of his most memorable in the franchise. When a younger Charles Xavier (James McAvoy) and Erik Lensherr (Michael Fassbender) approach the cigar-chomping mutant in a bar, before they can even announce the purpose of their visit, he dismisses them with a tease of the racy language he would use more frequently in Logan.
Brad Pitt - Vanisher (Deadpool 2)
Logan was also heavily ridiculed in Deadpool 2 - the sequel to star Ryan Reynolds' apology for his original portrayal of the Merc with a Mouth (or, more accurately, without one) in X-Men Origins: Wolverine - and was also home to a slew of amazing cameos. Among of the most pleasant surprise appearances in the 2018 action-comedy is the literally, blink-and-you-miss-it reveal of Brad Pitt as invisible X-Force member Vanisher, which was achieved by buying the Fight Club actor some Starbucks coffee, as Reynolds later claimed.
Matt Damon - Redneck #2 (Deadpool 2), Actor Loki (Thor: Ragnarok)
Another Deadpool 2 cameo many did not catch on their first viewing was Matt Damon as a hillbilly explaining his strange toilet tissue aversion to an equally well-disguised Alan Tudyk before a deadly interruption by Cable (Josh Brolin). The Oscar-winner's more overt, and arguably more hilarious, surprise appearance months earlier in Thor: Ragnarok (as an actor hired by Loki to reenact his "death" in Thor: The Dark World) was also a group effort with Chris Hemsworth's brother, Luke, playing the God of Thunder and Jurassic Park's Sam Neill as their father, Odin.
Most Of The X-Men Cast (Deadpool 2)
Speaking of group efforts, just about, the most epic cameo that Deadpool 2 had to offer required the participation of several additional other Marvel movie actors whose absence was jokingly acknowledged in the previous film. That joke was recalled to perfection when Wade Wilson, once again, complains about the lack of X-Men characters in his presence at the Xavier Mansion, unwitting to the fact that Charles Xavier (James McAvoy), Cyclops (Tye Sheridan), Storm (Alexandra Shipp), and others are right behind him, but Beast (Nicolas Hoult) closes the door to Xavier's office before he can notice.
Lynda Carter - Principal Powers (Sky High)
Calling Lynda Carter's role in Sky High a cameo is honestly a bit of a reach, but she does make a pretty funny reference at one point to her years leading the Wonder Woman TV show in the late 1970s. Not to mention, she does get less screen time in the 2005 Disney flick as Principal Powers, head of the titular school for young superheroes in training, than her co-star Bruce Campbell, who essentially made his superhero character debut as Coach Boomer (a.k.a., Sonic Boom) despite a few earlier, small comic book movie appearances.
Bruce Campbell - Ring Announcer, Snooty Usher, And Maître D' (Sam Raimi's Spider-Man Trilogy)
I bet director Sam Raimi even agrees that no movie of his feels truly genuine without the presence of his iconic Evil Dead franchise star in some capacity, which is why we are hoping to see Bruce Campbell in the upcoming Doctor Strange sequel and why he cameos in all three of Raimi's Spider-Man movies. From a wrestling host who names Peter Parker's alter ego in the first film, to an usher who refuses to let him into Mary Jane's play in Spider-Man 2, and a French restaurant maître d' in the final installment, you could make an argument for why each of Campbell's appearances is better than the rest, or even that they get funnier with each movie.
What do you think? Is Bruce Campbell the primary reason you still re-watch Sam Raimi's Spider-Man trilogy often, or do you find the B-movie king's cameos to be an unwanted distraction in your favorite comic book movie franchise? Let us know in the comments and be sure to check back for additional information and updates on some of the other funny moments that tend to pop up in superhero movies, here on CinemaBlend.
Your Daily Blend of Entertainment News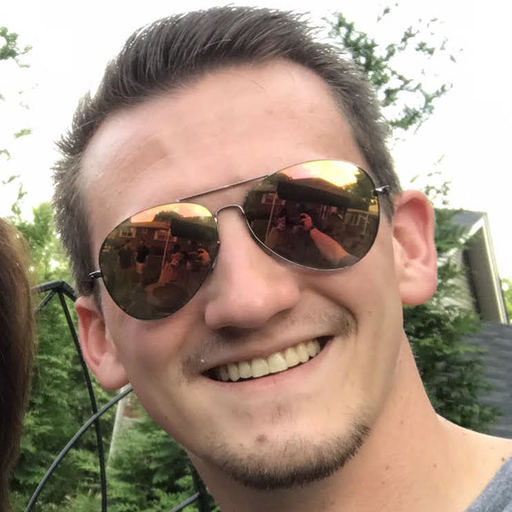 Jason has been writing since he was able to pick up a washable marker, with which he wrote his debut illustrated children's story, later transitioning to a short-lived comic book series and (very) amateur filmmaking before finally settling on pursuing a career in writing about movies in lieu of making them. Look for his name in almost any article about Batman.