Shows Like Yellowstone: What To Watch If You Love The Western Drama
Here are 10 shows and movies that Yellowstone fans should love.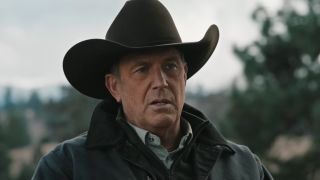 (Image credit: Paramount Network)
Yellowstone is undoubtedly one of the most popular shows you can currently watch on television, and it's been that way for quite some time. But with the future of the series up in the air, and a release date for the second half of the show's fifth season not yet announced, longtime Dutton fans have a Montana-sized hole in their hearts just waiting to be filled.
We can't make new episodes of Taylor Sheridan's popular drama series miraculously appear, but we can offer more than a dozen TV shows and movies that will help you scratch that itch.
1883 (2021 - 2022)
Set nearly a century-and-a-half prior to the events of Yellowstone, Taylor Sheridan's Paramount+ original series, 1883 traces the steps of the Dutton family as they leave behind life in post-Civil War Tennessee for a new, and potentially better, life in the American West.
The series stars real-life power couple Tim McGraw and Faith Hill as James and Margaret Dutton, respectively, with a large focus on Elsa Dutton (Isabel May), their fearless teenage daughter who is changed by the experience. Viewers who are fans of the strong characters who make up the Yellowstone cast will feel right at home with those in this hard-hitting prequel series.
Stream 1883 on Paramount+.
Buy 1883 on Amazon.
1923 (2022 - Present)
With a second season in the works, now is the perfect time to check out 1923, the second Yellowstone prequel series. Set roughly a century prior to the events of the original series, Taylor Sheridan's historical drama series primarily focuses on Jacob (Harrison Ford) and Cara Dutton (Helen Mirren), the older brother and sister-in-law, respectively, of James Dutton from 1883.
Though the series takes place several generations before John Dutton III's (Kevin Costner) time as the head of the Yellowstone ranch, the series features a lot of the same themes, struggles, and imagery of the main show. You'll feel right at home.
Stream 1923 on Paramount+.
Buy 1923 on Amazon.
Mayor Of Kingstown (2021 - Present)
If you're all caught up with Yellowstone and its two prequel series but still want more of what Taylor Sheridan has to offer, then you have to check out Mayor of Kingstown. Set hundreds of miles away from the Yellowstone ranch, the Paramount+ original series follows the McLusky family as they attempt to hold onto power and keep order in a town where the main industry is the local prison.
Primarily written by Sheridan, the show very much fits in his wheelhouse, as it touches on power, corruption, family, crime, and feels like a modern-day Western in a sense.
Stream Mayor of Kingstown on Paramount+.
Buy Mayor of Kingstown on Amazon.
Hell Or High Water (2016)
Before turning his attention to the small screen with Yellowstone, Taylor Sheridan crafted one of the best neo-Westerns in recent memory with Hell or High Water, a movie that was more than deserving of its Oscar nomination. This emotional and thrilling tale follows brothers Toby (Chris Pine) and Tanner Howard (Ben Foster) as they pull off a series of bank robberies to save their family ranch from foreclosure, a plan that's going well until a soon-to-be-retired Texas Ranger (Jeff Bridges) picks up their trail.
This is one of those movies, like Yellowstone, where the concept of absolute right and wrong doesn't exist, instead the world is populated with people doing what they think is the right thing for their current situation. Family, crime, and thumbing your nose at society and powers that be are themes present in both.
Stream Hell or High Water on Hulu.
Rent/buy Hell or High Water on Amazon.
Wind River (2017)
Set in the same general area as Yellowstone, the 2017 crime thriller Wind River is one of the more intense movies you'll see today. This extremely violent and incredibly tense drama follows U.S. Fish and Wildlife Service Agent Cory Lambert (Jeremy Renner) and FBI Special Agent Jane Banner (Elizabeth Olsen) as they attempt to solve the murder of an 18-year-old woman whose frozen body was found on a Wyoming Indian Reservation.
Without giving too much away, there's a scene near the end of the movie that will leave you biting your nails down to the quick and will probably stick with you for some time.
Succession (2018 - 2023)
The HBO drama series Succession centers around the personal and professional battles of the ultra-wealthy and dysfunctional Roy family as the patriarch, Logan Roy (Brian Cox) struggles with the decision to break up his large media empire, Waystar Royco, and divide it among his children.
The setup of the family that's trying to work through their differences in a struggle to take control of the family business should be something that fans of Yellowstone will find familiar, but don't come in expecting horses and wide-open vistas in the American West, as the Golden Globe-winning Succession is set in the jungle of New York City and its surrounding affluent suburbs. And now that the critically-acclaimed series has concluded its four-season run, there's never been a better time to binge it in full.
Stream Succession on Max.
Buy Succession on Amazon.
Waco (2018)
Before Yellowstone, the Paramount Network's first foray into original content was the limited series Waco, which took a detailed look at David Koresh's (Taylor Kitsch) Branch Davidian compound and the 1993 siege by the United States government that resulted in the deaths of 82 members of the religious sect and four federal agents.
The show can be a little much at times, especially the "I Still Believe" concert in the middle of the 51-day conflict, but the stellar cast and superb writing team provide for some truly haunting and unsettling moments. In addition to showing multiple sides of the story in order to show the big picture, the 2018 series is similar to Yellowstone in the sense that it causes the viewer to think about the battle between private citizens and government bodies that don't accept their way of life.
Stream Waco on Paramount+.
Buy Waco on Amazon.
Deadwood (2004 - 2006)
Set in a small town that serves as one of the last truly free places in the American West in the late 19th Century, the HBO series (and 2019 followup movie) Deadwood explores the prospectors, outlaws, and lawmen who are trying to make a life for themselves and possibly even escape their troubled pasts.
Filled with beautiful scenery and less than idyllic characters with varying levels of civility, the iconic series is more of a character study than anything else, which is a good option for fans of Yellowstone. Sure, it has more cussing, graphic violence, and questionable subject matter than the Paramount series, but it does have a firm grasp on what makes people do the things they do in order to continue living their lives the way they see fit.
Stream Deadwood on Max.
Buy Deadwood on Amazon.
Dances With Wolves (1990)
Kevin Costner's 1990 epic Dances with Wolves follows a soldier who develops a strong bond with a group of Lakota Indians in the American West during the middle of the Civil War. Costner's Lieutenant Dunbar makes a free and peaceful life for himself as he becomes a member of the tribe, but his fortune changes when the United States Army marches into the territory with plans to make the land their own.
The movie is a must-watch for anyone who remotely likes Yellowstone and it's not just because Costner rides horses and shoots guns but instead because both take an in-depth look at what it means to be free and what someone will do to protect land that holds more than just monetary value.
Stream Dances with Wolves on Prime Video.
Sons Of Anarchy (2008 - 2014)
The FX neo-western Sons of Anarchy follows the SAMCRO biker gang as its members navigate life as modern-day outlaws in the small town of Charming, California. Through battles with rival biker gangs, local law enforcement, and more times than not, themselves, the club lives and learns but sometimes the lessons come far too late.
Fans of the outlaw element of Yellowstone will be right at home with Sons of Anarchy (if they're not already) and will appreciate the groundwork Kurt Sutter's landmark crime drama laid for shows that followed. Also, Yellowstone co-creator Taylor Sheridan stars as Deputy Chief David Hale in the show's first three seasons.
Stream Sons of Anarchy on Hulu.
Buy Sons of Anarchy on Amazon.
No Country For Old Men (2007)
There is no better example of modern-day western available to stream right now than The Coen Brothers' 2007 classic No Country For Old Men. Based on Cormac McCarthy's 2005 novel of the same name, the movie follows the unfortunate Llewelyn Moss (Josh Brolin) who stumbles across a drug deal gone bad in the Texas desert where he locates a suitcase full of money. What follows is an unnerving cat-and-mouse chase with the ice-cold hitman Anton Chigurh (Javier Bardem).
And much like Yellowstone, the Academy Award-winning movie is a mood piece above everything else and makes you feel like you are right behind the action to the point where you can taste the gun smoke in the air.
Stream No Country for Old Men on Paramount+.
Stream No Country for Old Men on Prime Video.
Justified (2010 - 2015)
When Deputy U.S. Marshal Raylan Givens (Timothy Olyphant) is reassigned to the field office in Lexington, Kentucky, he is just a stone's throw from his old stomping grounds as a youth. Givens' familiarity with the area, and its colorful and less-than-peaceful inhabitants, proves to be both a blessing and curse for the quick-firing lawman. To say that Timothy Olyphant gives a gritty performance in the FX show based off the Elmore Leonard line of books would be cutting the actor, and character, short.
Much like in Yellowstone, this crime thriller is full of characters who don't subscribe to the concept of absolute good and evil and instead live in that gray in-between where anything and everything can happen.
Stream Justified on Hulu.
Buy Justified on Amazon.
There Will Be Blood (2007)
One of the best movies of the 2000s, Paul Thomas Anderson's There Will Be Blood centers around a cutthroat and unstable oil tycoon after he locates an ocean of oil underneath land belonging to a poor family led by a hapless father and religious zealot son. What follows is Daniel Plainview's (Daniel Day-Lewis) years-long crusade to become the richest man not in the county but in the state of California, no matter what or who gets in his way.
Although Daniel Plainview is a far cry from the somewhat decent John Dutton (Kevin Costner) in Yellowstone, he buys into the same mindset that it is up to him to protect everything he has from others, whether they be those who have a right to the land, businesses that want to take his land, and those who try to get in his way.
Stream There Will Be Blood on Paramount+.
Rent/buy There Will Be Blood on Amazon.
Animal Kingdom (2016 - 2022)
The TNT series Animal Kingdom centers around 17-year-old Joshua Cody (Finn Cole) as he tries to find a place with his extended family members who operate a small criminal operation out of their Southern California beach town. Joshua is thrown into a world he never knew before, one of crime, drugs, and excess beyond his imagination.
Despite the life of crime that the Cody family leads throughout the series, there is a lot of love (though not always traditional) shared between the family members as they try to protect those that they love and their interests from the prying eyes of the outside world, which sounds a lot like the Dutton family in Yellowstone. Also, it wouldn't be a bad idea to get a copy of the original Animal Kingdom movie on which the series is based.
Stream Animal Kingdom on Prime Video.
Billions (2016 - Present)
And then there is the Showtime original series Billions which takes an in-depth look at the world of finance and white-collar crimes that are often committed by those at the top of large hedge funds and other operations on Wall Street. Anchored by two powerful leads, Paul Giamatti as U.S. Attorney Charles Rhoades and hedge fund manager Robert Axelrod, portrayed by Damian Lewis, the show doesn't pull any punches in its examination of the ultra-wealthy and their methods of handling business.
Fans of the light espionage and back-channel deals of Yellowstone will certainly love Billions, but only if they don't mind trading horses and open ranges in for private cars and congested New York City streets. It might be an adjustment, but both shows know how to hold your attention and bring a lot of drama.
Stream Billions on Paramount+
Stream Billions on Prime Video.
This is just scratching the surface of shows and movies that fans of Yellowstone will enjoy. And while we don't yet know exactly when the second half of Yellowstone Season 5 will premiere on the 2023 TV schedule, these stories will certainly make the waiting process a whole lot easier.
Your Daily Blend of Entertainment News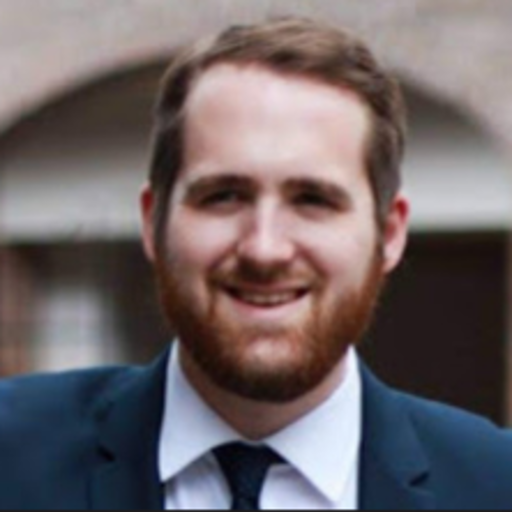 Philip grew up in Louisiana (not New Orleans) before moving to St. Louis after graduating from Louisiana State University-Shreveport. When he's not writing about movies or television, Philip can be found being chased by his three kids, telling his dogs to stop barking at the mailman, or yelling about professional wrestling to his wife. If the stars properly align, he will talk about For Love Of The Game being the best baseball movie of all time.