Halle Berry's Really Embracing That Pants-Free Lifestyle In The New Year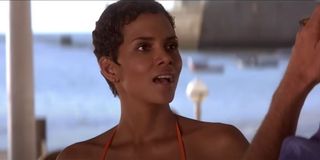 The pandemic has changed life in many ways over the last year, but perhaps one of the most significant is in the way many of us dress whilst at home. While hordes of people are living that sweatpants life these days, some other individuals are taking things one whole step further and advocating for a pants-free lifestyle. As it turns out, this has included some celebrities from Shawn Mendes to Halle Berry, and the latter really seems to be continuing to champion the pants-free thing as we finally hit 2021.
We've seen Halle Berry embrace the pants-free lifestyle before, but it's one thing to try something once and quite another to be a repeat proponent of a certain way of living. I gotta admit though that lounging around in bed in just a top does have a certain appeal. Particularly when comfy-looking sheets also seem to be involved.
Halle Berry joins fellow pants-free advocator Alexandra Daddario in her quest for comfort, as the latter also advocated for pants-free living in 2020, although Daddario took things a step further, joking:
It's also worth noting that Halle Berry was more into wearing leggings and other exercise gear than the average person even before the pandemic. She's super into getting fit and maintaining a healthy lifestyle. Part of that way of living just so happens to mean sporting comfy clothes on the regular. So, it's no surprise she's adapted to this pants-free world well.
Meanwhile, Halle Berry can't go pantless all the time. She has been quite busy with public activities, including supporting her directorial debut Bruised, about an MMA fighter who is getting back into the game. The movie premiered at the Toronto International Film Festival in the latter part of 2020. Currently, the actress is filming Roland Emmerich's new movie Moonfall as well. And she did ring in the New Year with pants fully on, so there are at least some days she's making attempts at fashion normalcy.
At the end of the day, I suppose this answers the question of whether or not the pants-free living would continue into 2021 as the vaccine starts to be decimated and the world gears up to return to more of normal routine. I've seen a lot of posts about 2021 being a New Year and a fresh start for all, and I'm really hopeful in the coming months that the year will get more exciting, but for now many of us are still spending a lot more time at home. So, why bother with pants except when strictly necessary?
Your Daily Blend of Entertainment News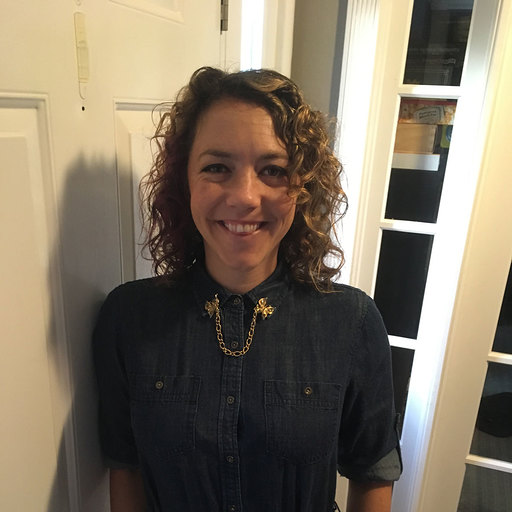 Reality TV fan with a pinch of Disney fairy dust thrown in. Theme park junkie. If you've created a rom-com I've probably watched it.