Chef: 8 Reasons Jon Favreau's Food Movie Is Still Underrated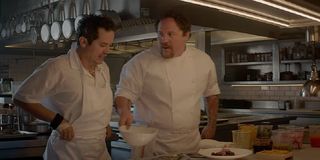 Many know Jon Favreau as the man who brought Star Wars back to the small screen, igniting The Mandalorian into fame. Others might recognize him as Happy from the Marvel Cinematic Universe. For me, that was what it was like until I really started to expand my palette with his movies a bit more – and only now did I realize how underrated his small 2014 release, Chef, is.
Chef tells the story of a man, played by Jon Favreau, who is trying to get back on his feet in life after a rough run-in with the food critic, but the movie is so much more than that. As someone who has recently gotten into cooking due to staying at home all the time, I adored watching this movie not just for the food it showcases, but the story it tells.
The film released back in 2014, and now, nearly seven years later, it stills feels like a classic of Jon Favreau's that needs to be talked about. Here are the reasons why.
Chef Tells A Classic Story About A Father Bonding With His Son
I wasn't expecting to feel all emotional in this movie. I thought I was going in just for the food. But at the very end, I felt myself tearing up at the climax of Chef.
It starts out the typical way, with a father and son not as close as they should be due to divorce, but near the end, it slowly builds organically into something they have both found a passion for – food. The love that grows between the two of them is so sweet, and something you wouldn't expect out of a movie like this.
Chef Shows That Sometimes Words Can Hurt – Even To The Experts In Life
I personally loved the scene where Jon Favreau's character, Carl, freaks out at the critic in Chef. There's this classic saying that "sticks and stones may break my bones, but words will never hurt me," but I think that is the stupidest thing ever because words can hurt.
Think about it. This man has worked his entire life to get to where he is now and all of a sudden this dude on the internet that thinks he knows something about food is critiquing every single part of his meal when everyone else likes it? I'd get angry at that too.
All Carl wanted to do was feed the world good food and that's what he was doing before. Should he have snapped at him in front of a whole crowd in his restaurant? Probably not. But it shows even the experts in their craft can get hurt by the words people say.
There Is A Love Story - But It's Not The Primary Focus
Again, the primary focus of Chef is the growth of Carl, which is why I wasn't so upset when they didn't shoehorn a forced romance into it. You can tell that Carl and his ex-wife, Inez (played by Sofia Vergara) still care for each other, but I adored how their love came back over the film.
She could see that he was falling in love with cooking again when he began to run the show and see what he could do on his own, while also spending so much time with their son. That in turn leads to them getting back together and marrying near the end. It wasn't a huge declaration of love, but the end-scene made it all the more powerful.
The Foil Is Realistic And Pushes Carl To Do Better
While I don't necessarily like Oliver Platt's character in Chef, I can understand why they put them in there. Ramsey Michel was one of Carl's first big supporters when he was working in Miami, and now he thinks that Carl has stepped down his game – he's become comfortable. That review, as scathing as it was, pushed Carl to do better.
And he did. He made food that he actually loved and put his soul into, and people loved it just as much. That's why Ramsey came back at the end to tell him that it was amazing. It's a really good full-circle moment and makes his part all the more needed. His necessity as a villain was one more part of the story that worked well.
The Amount Of Stars In Chef Is Crazy
When I first saw Chef, I didn't see the cast list, so believe me when I was shocked at how many celebrities appeared here.
Not only do we have Jon Favreau and Sofia Vergara, but there are also appearances from Scarlett Johansson, Robert Downey Jr., Dustin Hoffman, and more. Chef is loaded with talent and all of them play their parts especially well.
You Get To See Some Delicious Food
Warning: don't ever watch Chef hungry, because you will end up craving Cuban food after.
God, the number of times I wished I could reach into the screen during this movie and pull out what Carl was making, from the grilled cheese he cooked for his son to the Cuban sandwich to the Yucca fries – I was salivating near the end. And if you understand what he's using in the movie, the recipes aren't too hard to follow either. For the foodie out there, it's worth a watch.
Chef Flips The Usual Technique For Dark Movies - With Humor Instead
Chef starts out surprisingly dark. Carl is working at this nice restaurant as a head chef but his changes and choices aren't taken seriously by the manager, his relationship with his son is horrible and barely involved, and he loses his job pretty early on because of his freak-out in the restaurant.
But instead of the movie getting even darker, it flips the script on its head and ends up making Chef much more lighthearted from there. Everything seems to be failing for him at the beginning and then, we have a happy ending near the end, with his son close to him, remarried to his wife, and his own restaurant where he calls the shots. It's a feel-good movie – and that's exactly the kind of movie we need today.
Chef Teaches A Valuable Lesson About Making Changes In Life
Sometimes, what is meant for us is right outside our doors, but we can't understand it until it's pushed onto us, and that's precisely what Chef taught audiences. Carl didn't want to own a food truck. He thought it was a fad and a stupid investment. But when he was left with nothing to do and no job prospects, he stuck his foot in his mouth and received a truck, hired a buddy from work, and got to work with his son. From there, his whole life changed, showing what one decision leads to.
And that's what's amazing about Chef. One little change in your life could change it for the better, but you need to have faith to do it. Carl took a leap of faith, and sometimes that's all you need to do to succeed.
For all the right reasons, Chef is a surprisingly sweet film that needs to be praised more. What are your thoughts about the Jon Favreau favorite?
Your Daily Blend of Entertainment News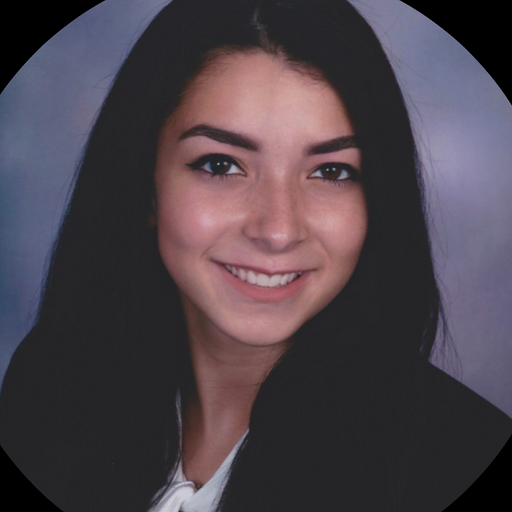 Big nerd and lover of Game of Thrones/A Song of Ice and Fire. Will forever hate season eight. Superhero and horror geek. And please don't debate me on The Last of Us 2, it was amazing!