All The New Movies Coming Out In February 2021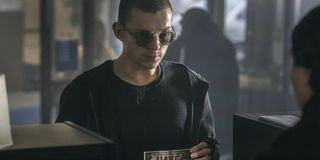 Following a year that saw more than a few titles pushed back due to the production delays and other issues caused by the ongoing COVID-19 pandemic, January 2021 saw it's fair share of long-awaited streaming releases of several Academy Award contenders, big-budget action flicks, and a crime thriller featuring a trio of Oscar winners, to highlight a few. And by the looks of it, the second month of the year won't be any different because there are multiple new movies coming February 2021 that we will probably be talking about for some time.
With highly-anticipated Netflix originals showcasing to the talent of two young faces in Hollywood that seem to have no ceiling, the pairing of a certain Marvel actor and the directors who helped make him the leap from the friendly neighborhood, and the retelling of one the most significant chapters in late 1960s Chicago, the shortest month of the year is absolutely stacked.
Malcolm And Marie (Friday, February 5 - Netflix)
John David Washington and Zendaya are two of young Hollywood's brightest stars and their Netflix film, Malcom and Marie, looks to only help their respective cases. The tense drama, which was written and directed by Same Levinson (Euphoria), follows the titular characters as they return from a movie premiere to discuss their past relationships, which ultimately begins to test themselves and their love.
Little Fish (Friday, February 5 - Theaters And VOD)
February is typically the month we focus on love and relationships, but that will be quite the task for Olive Cooke and Jack O'Connell's characters in Chad Hartigan's sci-fi romance Little Fish. In the midst of an outbreak of a virus that causes memory loss, the pair struggles to remember their love for one another before all hope is lost.
Son Of The South (Friday, February 5 - Theaters, VOD)
It is no easy task breaking from one's family and turning a new leaf, but that's the case for Lucas Till's Bob Zellner in the biographical drama Son of the South, which follows the grandson of a Klansman to take a stand against racism as he joins the Civil Rights Movement of the 1960s.
Falling (Friday, February 5 - Theaters, VOD)
In Falling, Viggo Mortensen (who also directs) plays John Peterson a man who left his rural home years ago when his father, played by Lance Henriksen, didn't agree with his lifestyle. Years later, John attempts to bring his father back into his life and have him live closer, which ultimately leads to complications for all involved.
Minamata (Friday, February 5 - Theaters)
Based on the true-life story of photographer Eugene Smith, Minamata sees Johnny Depp take on the role of the legendary photojournalist as he travels to Japan to document the neurological effects of mercury poisoning on residents in communities along the coastline, a condition that would become known as Minamata disease.
Bliss (Friday, February 5 - Amazon)
Things aren't always what they seem, or at least that's the case for Isabel (Salma Hayek) in the weird and mind-bending sci-fi romance Bliss, who attempts to convince Greg (Owen Wilson) that their polluted and dying world isn't reality, but instead the product of an advanced computer simulation.
The Right One (Friday, February 5 - VOD)
The Right One follows struggling novelist, Sara (Cleopatra Coleman) as she finds inspiration for her next project when she has a chance encounter with Godfrey (Nick Thune), a man who uses multiple personalities as a coping mechanism. Things become complicated for the pair as they uncover truths about one another.
What About Love (Friday, February 12 - Theaters)
It is usually the parents who influence the children, but Klaus Menzel aims to flip that idea on its head in What About Love, a story following two young lovers as they travel the world getting to the bottom of the mystery of love. Their journey comes close to home, however, when their work begins to inspire their parents and bring a spark to their dormant love life.
The Map Of Tiny Perfect Things (Friday, February 12 - Amazon)
The "stuck in a time loop" setup has been making a comeback as of late and Ian Samuels attempts to keep the momentum going in his upcoming fantasy drama The Map of Tiny Perfect Things. Starring Kathryn Newton and Kyle Allen as two teens forced to live the same day over and over again. Along the way, however, the couple makes the most of the situation and creates a perfect map.
Barb And Star Go To Vista Del Mar (Friday, February 12 - Theaters, VOD)
Ten years after getting together for Bridesmaids, Kristen Wiig and Annie Mumolo return to the big screen (and VOD) with the raucous comedy Barb and Star Go to Vista Del Mar about two lifelong friends who decide to finally leave their quaint Midwestern town for the trip of a lifetime. Little do they know, Barb and Star are about to find themselves in quite the situation.
Land (Friday, February 12 - Theaters)
Robin Wright will try her hand at directing with the survival drama Land, which sees a character played by the former House of Cards star come to terms with a near-death experience in the wilderness and how she finds a way to regain the will to live.
French Exit (Friday, February 12 - Theaters)
If surreal comedy is your thing then French Exit is right up your alley. The movie follows a widow with an ever-dwindling bank account (Michelle Pfeiffer), her son (Lucas Hedges), and her cat that happens to be her reincarnated husband as she takes up shop in a small apartment in the heart of Paris.
Judas And The Black Messiah (Friday, February 12 - Theaters, HBO Max)
Shaka King's long-awaited biographical drama Judas and the Black Messiah features Daniel Kaluuya as Fred Hampton, the late chairman of the Illinois chapter of the Black Panther Party, and Lakeith Stanfield as William O'Neal, the FBI informant whose undercover work led to 1969 raid that would ultimately end Hampton's life.
To All The Boys: Always And Forever (Friday, February 12 - Netflix)
It has only been three years since To All the Boys I've Loved Before took Netflix, and the world, by storm, and the series is already on its third entry: To All the Boys: Always and Forever. The third chapter follows Lara Jean Covey (Lana Condor) as she embarks upon two significant trips that will forever change the way she sees life and love.
The Mauritanian (Friday, February 12 - Theaters)
The legal thriller The Mauritanian follows the story of Mohamedou Ould Salahi (Tahir Rahim), a detainee at Guantanamo Bay who was held without ever formally being charged with a crime for 14 years. After years of lost hope, Salahi gets a new lease on life when two defense attorneys (Jodie Foster and Shailene Woodley) take his case and seek freedom.
Nomadland (Friday, February 19 - Theaters, Hulu)
Chloé Zhao's Nomadland follows a woman by the name of Fern (Frances McDormand) as she picks up the pieces of her life after losing everything during a reception and embarks upon a journey through the American west, learning something about herself and life in the process.
Blithe Spirit (Friday, February 19 - Theaters)
Based on the 1941 play of the same name, Edward Hall's supernatural comedy Blithe Spirit follows a struggling writer (Dan Stevens) after the spirit of his dead wife (Leslie Mann) is accidentally summoned during a failed séance, bringing a great deal of complications to his relationship with his second wife (Isla Fisher).
Flora & Ulysses (Friday, February 19 - Disney+)
The Disney+ original film Flora & Ulysses follows 10-year-old Flora Buckman (Matilda Lawler) after she adopts a squirrel that unbeknownst to her or anyone else possesses superpowers, setting the pair off on an adventure of a lifetime.
I Care A Lot (Friday, February 19 - Netflix)
The Netflix original dark comedy I Car A Lot centers on Marla Grayson (Rosamund Pike), a master con artists who signature trick is convincing various judges that she is the legal caregiver of elderly victims that she then robs blind. The deceit catches up with Marla, however, when she bites off more than she can chew with her latest target.
Tom & Jerry (Friday, February 26 - Theaters, HBO Max)
The iconic animated cat and mouse duo is back for another adventure in Tom & Jerry, but this time the pair of frenemies find themselves homeless on the streets of New York City after their last run-in resulted in them getting the boot from Tom's owners, resulting in them going their separate ways. The break doesn't last two long as Tom and Jerry have to get back together to uncover a conspiracy.
The Father (Friday, February 26 - Theaters)
Florian Zeller's drama The Father centers on a man feeling the effects of aging (Anthony Hopkins) and his daughter (Olivia Colman) who moves in to care for him in his deteriorating state. As his condition worsens, the man begins to lose touch with his family, himself, and his reality.
Cherry (Friday, February 26 - Theaters)
Based on Nico Walker's breakthrough novel of the same name, the Russo brothers' crime drama Cherry features Tom Holland as the the titular character as he goes from the lovestruck teenager to soldier in the Iraqi War to addicted bank robber with quite a story to tell. Cherry will come to Apple TV+ on March 5, 2021.
Tyger Tyger (Friday, February 26 - Theaters, VOD)
The pandemic thriller Tyger Tyger follows the misadventures of Blake (Sam Quartin) after she robs a pharmacy for a life-saving medication and sets off on a journey to distribute the drug with a drug addict by the name of Luke (Dylan Sprouse). Life on the run, however, proves to be more difficult than anyone would have ever guessed.
Crisis (Friday, February 26 - Theaters)
The crime thriller Crisis focuses not on one story about the decremental effects of opioid addiction but three intertwined tales of despair. The movie follows a drug trafficker arranging a massive fentanyl smuggling operation, an OxyContin-addicted architect trying to get to the bottom of his son's mysterious life, and a college professor attempting to reconcile with his employer's new painkiller. These characters will be played by Gary Oldman, Armie Hammer, and Evangeline Lilly when it drops in theaters in February and VOD on March 5.
The United States Vs. Billie Holiday (Friday, February 26 - Hulu)
Billie Holiday will forever go down as one of the most prolific singers of the 20th Century, but her adoring fans weren't the only ones obsessed with the late singer, as the FBI was actively investigator her over the years. Those investigations are the subject of the Hulu film The United States vs. Billie Holiday, which follows the singer (Andra Day) as she is the target of an operation led by Jimmy Fletcher (Trevante Rhodes).
That sure is a lot of movies, but those aren't the only films coming to to your streaming services in February as there are multiple others coming to Netflix throughout the second month of the year. For an updated list of all those movies, check out CinemaBlend's Netflix movie premiere guide.
Your Daily Blend of Entertainment News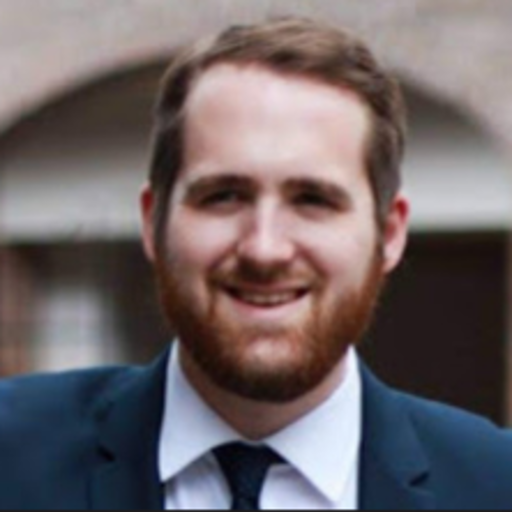 Philip grew up in Louisiana (not New Orleans) before moving to St. Louis after graduating from Louisiana State University-Shreveport. When he's not writing about movies or television, Philip can be found being chased by his three kids, telling his dogs to stop barking at the mailman, or yelling about professional wrestling to his wife. If the stars properly align, he will talk about For Love Of The Game being the best baseball movie of all time.