Upcoming Stanley Tucci Movies And TV: What's Ahead For The Marvel Actor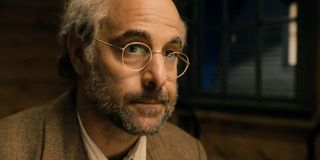 We are not that far into 2021 but Stanley Tucci is already having a year for the ages. With his touching and heartbreaking romantic drama Supernova and a CNN travel show Stanley Tucci: Searching for Italy, the two-time Golden Globe winner has a lot to brag about this year, but there's much more on the way. Over the course of 2021 (and into 2022 and beyond), Tucci will return to the Marvel Cinematic Universe with the upcoming animated series What If…?, appear in the long-awaited prequel to the Kingsman franchise, and even release his third non-fiction book.
Oh, all of that is what we can expect to see from Stanley Tucci in the next few months. Looking beyond that and you'll see that the charismatic veteran of film, television, and stage has plenty of other surprises up his sleeves. Before we get carried away by trying to figure out where any of these upcoming roles will compare to his previous performances, let's break down each of his soon-to-be-released movies and TV shows.
The King's Man - December 22, 2021 (Completed)
Fans of 2014's Kingsman: The Secret Service and its 2017 sequel Kingsman: The Golden Circle will have to wait a little longer before they see how Eggy's (Taron Egerton) story continues as the third movie in the franchise will serve as a prequel instead of a traditional continuation. Titled The King's Man, the movie will center on the Duke of Oxford (Ralph Fiennes) as he and his young protégé Conrad (Harris Dickinson) race against time to prevent a group of tyrants from carrying out a plot that could kill millions, creating the famed British intelligence agency in the process.
Just like the first two movies in the franchise, The King's Man cast list is a collection of major talent including Gemma Aterton, Matthew Goode, Rhys Ifans, Daniel Brühl, Djimon Hounsou, and Stanley Tucci, though the Hunger Games actor's role has yet to be revealed.
The King's Man is scheduled to be released August 20, 2021, more than two-and-a-half years after production initially got underway on the film. Director Matthew Vaughn and 20th Century Studios had initially slated the film for a November 2019 release but delays and setbacks pushed back the premiere on several occasions before ultimately ending at a December 2021 debut.
What If…? - 2021 (Post-Production)
Fans of the Marvel Cinematic Universe spent the entirety of 2020 without a single addition to the franchise, but 2021 looks to be much different with no fewer than a half-dozen film and television releases. One of those, What If…?, is an animated anthology series exploring the biggest moments of the MCU but only if things would have worked out a little differently. Over the course of What If…? Season 1, The Watcher (Jeffrey Wright) will serve as a guide for viewers as they see how situations featuring T'Challa (Chadwick Boseman), Thanos (Josh Brolin), Bruce Banner (Mark Ruffalo), Abraham Erskine (Stanley Tucci), and more would have played out if key factors were changed.
What If…? is currently set to premiere on Disney+ at some point midway through 2021, though an exact release date has yet to be revealed. Considering Loki lands on the streamer in June, we could see the animated anthology series debut shortly after that, perhaps sometime in July (which happens to be the 10-year anniversary of the release of Captain America: The First Avenger). Now it's just a waiting game before we see the craziness set to unfold.
La Fortuna - 2021 (Post-Production)
Continuing with the trend of graphic novel and comic book adaptations, Stanley Tucci will appear in the upcoming AMC series La Fortuna, which is based on Paco Roca and Guillermo Corral's El Tesoro del Cisne Negro (The Treasure of the Black Swan). According to Variety, the series, which is being spearheaded by Academy Award-winning director Alejandro Amenáber (The Sea Inside), follows both sides of an international legal battle between the United States and Spain as to who is the rightful owner of treasure recovered by Frank Wild (Tucci), a famous adventurer with a history of plundering historic, and highly valuable, artifacts and other items from sunken ships throughout the ocean.
First announced in July 2020, La Fortuna entered production that summer and will debut at some point in 2021 on AMC in the United States and several other territories while debuting on Moviestar+ in Spain around the same time, per Deadline. It remains to be seen exactly when the first of six episodes of the international adventure and legal dram will debut, but it wouldn't be out of the realm of possibility to see it sometime this fall.
Central Park Season 2 - TBD (Post-Production)
Central Park, the Apple TV+ adult animation program that delighted fans of Bob's Burgers and just about everyone else when it debuted in summer 2020 will be back for a second round of animated laughs at some point in the future, though it remains to be seen when. Created Loren Bouchard, Nora Smith and Josh Gad, the musical animated sitcom tells the story of the Tillerman-Hunter family living in the Edendale Castle in Central Park and the various adventures (and misadventures) they find themselves in time and time again.
The series made news in June 2020 when star Kristen Bell announced she would be stepping away from the role of Molly Tillerman so that a person of color better suited for the role of a biracial character could take it on instead. Deadline revealed the following month that Emmy Raver-Lampman would be taking over the role for Central Park Season 2 and beyond. At the time, Bell said she would be sticking on for another role but that has yet to be announced. The rest of the cast, including Stanley Tucci, who portrayed the villainous Bitsy Brandenham, will be staying on.
It has yet to be revealed exactly when Central Park Season 2 will debut on Apple TV+, but it shouldn't be too much longer as Bento Box Entertainment completed the animation portion of the production back in October 2020.
Jolt - TBD (Post-Production)
Stanley Tucci is no stranger to the action genre, having shown up in big-budget franchises like The Hunger Games, Transformers, and Captain America: The First Avenger, and so it should come as no surprise that he has a role in Tanya Wexler's upcoming Jolt. The movie, which does not yet have a release date, follows Lindy (Kate Beckinsale), a woman suffering from severe anger issues who embarks on a rampage after a new friend is murdered. However, there's another fold to this story as Lindy is the prime suspect of two detectives played by Bobby Cannavale and Laverne Cox. Tucci fits into the mix one way or another but his specific role has not yet been disclosed.
When announcing the project back in July 2019, Deadline also revealed that production was well underway. There hasn't been much in terms of updates since then and it remains to be seen exactly when the movie will be released. That being said, the idea of following a character who's so mad at the world she wears a vest that sends bursts of electricity through her body sounds pretty freaking awesome.
The Man Who Saved Paris - TBD (Announced)
Stanley Tucci will reportedly appear in the historical drama The Man Who Saved Paris, in which he would play the most successful brothel owner in the French capital in 1940s who is tasked with restoring the city's image following several years under Nazi occupation. According to ProductionList.com, the movie is set to be directed by Robert Budreau and star Kristin Scott Thomas, Tom Wilkinson, Bérénice Marlohe, Mackenzie Foy, and Jean Reno in addition to Tucci.
As it stands, there isn't a lot of information about The Man Who Saved Paris, as details about its production and eventual release have not yet been announced. Considering the talent of the cast, however, expect to hear more about this one in the coming months.
Taste: My Life Through Food (Book) - October 12, 2021 (Completed)
This final upcoming project from Stanley Tucci isn't a movie or TV show, but instead a book of his creation. Titled Taste: My Life Through Food, Tucci's third food-based book will explore the actor's life in and out of the kitchen through intimate stories from his past experiences. According to the book's publisher, Simon and Schuster, this charming memoir is filled with all sorts of stories from Tucci's upbringing all the way to his experiences while on the set of food-based movies like Big Night and Julie & Julia, with stories about teaming up with his wife Felicity Blunt (sister of Emily Blunt) to create meals for their children and guests.
We won't have to wait too much longer to check out Stanley Tucci's writing and love of all things food as Tasted: My Life Through Food lands in bookstores October 12, 2021. And while you're at it, make sure to check out his previous two books, 2012's The Tucci Cookbook and 2014's The Tucci Table: Cooking With Family and Friends.
Well, that about catches up with everything coming out from Stanley Tucci in the next year or so. If you want to check out Stanley Tucci: Searching for Italy (which you should), or other food-based travel shows coming out in the next few months, make sure to check out CinemaBlend's updated 2021 Winter/Spring TV Schedule.
Your Daily Blend of Entertainment News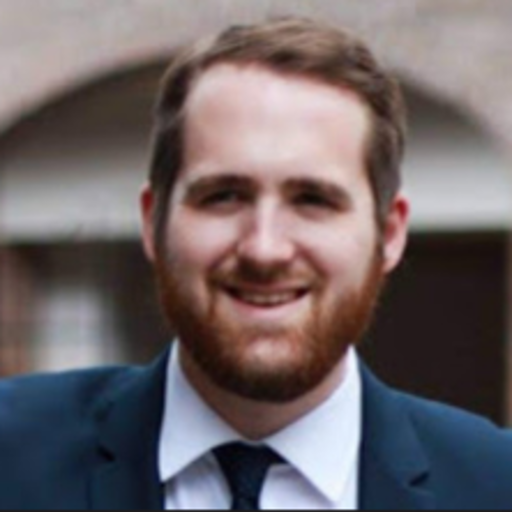 Philip grew up in Louisiana (not New Orleans) before moving to St. Louis after graduating from Louisiana State University-Shreveport. When he's not writing about movies or television, Philip can be found being chased by his three kids, telling his dogs to stop barking at the mailman, or yelling about professional wrestling to his wife. If the stars properly align, he will talk about For Love Of The Game being the best baseball movie of all time.