John Boyega: What To Watch If You Like The Star Wars Actor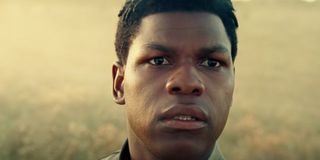 CinemaBlend participates in affiliate programs with various companies. We may earn a commission when you click on or make purchases via links.
John Boyega is at the height of his career. The Star Wars movies may have made him a household name, but his talent and passion have made him an actor with career longevity. In recent years, we have seen Boyega diversify his profile, appearing in everything from big-budget action films to art house indie flicks and critically acclaimed series. John Boyega is definitely one to watch.
If you're a fan of Boyega, or just looking to explore more of his film and TV credits, then, luckily for you, the vast universe of streaming services has plenty of John Boyega projects to watch on various platforms. Let's take a look at some of the John Boyega TV shows and movies currently available to stream.
The Star Wars Movies, Episodes 7-8 (Disney+)
Star Wars fans were first introduced to Finn (John Boyega) in episode 7, Star Wars: The Force Awakens. Finn is an ex-stormtrooper who meets Rey (Daisy Ridley) and becomes part of the Resistance. Star Wars: The Force Awakens establishes Finn, Rey, and eventually Poe Dameron (Oscar Isaac) as the new Star Wars movies' lead trio. Throughout the course of the trilogy, we see them grow and become stronger fighters and people. John Boyega appears in three Star Wars movies, The Force Awakens, Star Wars: The Last Jedi, and Star Wars: The Rise of Skywalker.
This new trilogy has had mixed reviews from die-hard Star Wars fans and casual viewers, but these films helped shape Boyega's career. They got his name to the masses and offered him a platform that allows him to speak his mind and take on more diverse projects which suit his talents. Also, if you're without that emotional attachment, or just enjoy a fun galaxy adventure film, then the new Star Wars movies may be worth your time. Boyega's time in this universe seems done, but you never know whether or not he might appear in any upcoming Star Wars movies and TV shows.
Stream the Star Wars movies on Disney+
Small Axe (Amazon Prime)
Small Axe is Steve McQueen's anthology series about the lives of West Indian immigrants living in London in the 1960s, 1970s, and 1980s. Each story is distinct and depicts both fictional and true-life events. John Boyega is the main character in Episode 3, Red, White, and Blue. It's based on the real-life of Leroy Logan, who joined the police academy to become a London cop at a time when racial tensions were at an all-time high. He's also one of the first black police officers in the area.
Small Axe is a series definitely worth your time, and Red, White, and Blue is an interesting look at the struggle Logan faced trying to make a difference in his community and bring about change at a time when so many were resistant to it. John Boyega's role in Small Axe earned him a Golden Globe award and showcased his immense talent as an actor.
Stream Small Axe on Amazon Prime.
Detroit (Tubi)
Detroit is a drama directed by Kathryn Bigelow. It depicts the Detroit Riots of 1967, and focuses on one event during it, the Algiers Motel incident, where the police held a group of black men and two white women hostage while looking for weapons and a suspected shooter. The night becomes increasingly more violent as the police abuse, murder, and mentally and emotionally torture these people. John Boyega plays Melvin Dismukes, a security officer who helps the police keep these men detained. Detroit's cast also includes Will Poulter, Algee Smith, Jacob Latimore, Kaitlyn Dever, Hannah Murray, and Anthony Mackie.
Detroit is one of those movies that's haunting, first because it's based on true events, and second because Bigelow creates this atmosphere that is intense, emotional, and unforgettable. Boyega gives one of his best performances in Detroit as you feel his anxiety, even while being both frustrated by and sympathizing with him for being in this situation that is mainly beyond his control. Detroit is a gripping film that more people definitely need to watch.
The Circle (Amazon Prime)
The Circle stars Emma Watson, Tom Hanks, Karen Gillan, Patton Oswalt, and John Boyega. The film is about Mae (Emma Watson), who goes to work for a high-tech company called the Circle, which basically controls all aspects of people's lives. At first, Mae is skeptical of the company, but eventually, she starts drinking the Kool-Aid as well. Mae becomes the poster child for the company and it takes a lot for her to finally break free from the Circle.
John Boyega has a small role in the film, but an important one to the story of how the Circle developed. He plays Ty, the creator of True You, one of the Circle's products, who sees Mae as a potential ally because she seems to see the problems with the Circle. Boyega isn't in the film as much as other characters, but The Circle has an interesting plot that puts a spotlight on some problems with modern technology.
Stream The Circle on Amazon Prime.
24: Live Another Day (Tubi)
24: Live Another Day is a limited event series that brings back Jack Bauer (Kiefer Sutherland). The series ran for 12-episodes on Fox and took place four years after 24's original eight-season run. In this one, Jack is trying to stop a drone attack on London that will result in many casualties and the death of President James Heller (William Devane). It follows Jack, the terrorist plotting the attack, and Heller's staff, crew, and family.
John Boyega only appears in a couple of episodes of 24: Live Another Day. He plays Chris Tanner, a United States airman and drone pilot whose drone is hijacked. Boyega's Tanner is a pawn in a bigger plan, and Boyega plays that frustration of feeling like there's no real way out well. In general, even if you're not a huge 24 fan, 24: Live Another Day is a way to dabble in the series without committing to eight seasons. It's fast-paced and keeps you engaged.
Stream 24: Live Another Day on Tubi
Imperial Dreams (Netflix)
Imperial Dreams follows single father Bambi (John Boyega) as he's released from prison and returns to his violent, poverty stricken block in Watts, Los Angeles. Bambi tries to leave his old life behind and just raise his son Daytone (Ethan and Justin Coach), but he's tested at every corner.
Imperial Dreams is a sad but powerful story of how life can beat someone down so much that just surviving it is a major accomplishment. John Boyega is the lead in this film, so it heavily depends on him to succeed or fail, and he gives a great performance. You're captivated by Bambi's story and just want him to finally win in life.
Stream Imperial Dreams on Netflix.
Half Of A Yellow Sun (Amazon Prime)
Half of a Yellow Sun is based on Chimamanda Ngozi Adichie's book of the same name. It's historical fiction, and follows sisters Olanna (Thandiwe Newton) and Kainene (Anika Noni Rose) as they try to survive during the Nigerian Civil War. Half of a Yellow's cast includes Chiwetel Ejiofor and Joseph Mawle.
John Boyega has a small role in Half of a Yellow Sun. He plays Olanna and Odenigbo (Ejiofor)'s servant Ugwu. In many ways, Ugwu is an outside observer and constantly sees what happens between Olanna and Odenigbo. He becomes less of a servant and more of a family member as the movie progresses.
Stream Half of a Yellow Sun on Amazon Prime.
Major Lazer (Hulu)
Major Lazer is an FXX adult animated series about a Jamaican DJ and superhero called Major Lazer (Adewale Akinnuoye-Agbaje). Each episode has him fighting some sort of villain, whether vampires or mad scientists. Major Lazer also has two main sidekicks, Penny (Angela Trimbur) and Blkmrkt (John Boyega). The series was created by Diplo and often features original songs.
Some of the guests on Major Lazer were Aziz Ansari, J. K. Simmons, Matt Berry, Charli XCX, and Andy Samberg. This series is one that many have probably missed, especially because it only lasted for one season, but it's oddly entertaining and the music is really good. Boyega's Blkmrkt isn't the most vital character to the series, but Major Lazer is so unique that I think it's worth watching.
Watership Down (Netflix)
Watership Down is a 4-part miniseries based on Richard Adams's book of the same name. It follows a group of rabbits who leave their home to find a safer place to live after one of them predicts that danger is coming to their home. The story focuses on their journey and the danger they encounter along the way. Watership Down's voice cast includes James McAvoy, Nicholas Hoult, John Boyega, Ben Kingsley, and many more famous names.
Boyega plays Bigwig. He's one of the animals who's tough on the outside and hard to get to know. He reluctantly follows Hazel (James McAvoy) but gives him a hard time about everything. Watership Down is a really compelling series that depicts a human journey but with rabbits.
Stream Watership Down on Netflix.
Law And Order: UK (Tubi)
John Boyega appeared in the Law and Order: UK episode "Survivor's Guilt." Th episode focuses on the murder of a cop as officials try to track down his killer. Boyega's character, Jamal Clarkson, turns out to be the one who killed the cop but the story is more complicated than that. Boyega gives a strong performance as Jamal. You sympathize with him and never completely see him as a bad person for what he has done. He's just as much of a victim as anyone else.
Stream Law and Order: UK on Tubi.
You can next catch John Boyega in Naked Singularity, which premiered at the San Francisco International Film Festival on April 9, 2021.
Your Daily Blend of Entertainment News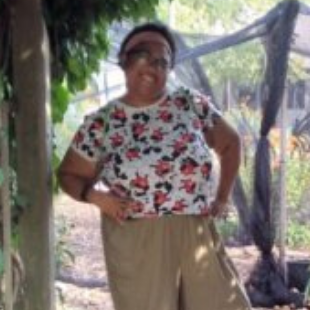 Spent most of my life in various parts of Illinois, including attending college in Evanston. I have been a life long lover of pop culture, especially television, turned that passion into writing about all things entertainment related. When I'm not writing about pop culture, I can be found channeling Gordon Ramsay by kicking people out the kitchen.