Samira Wiley: Where You've Seen The Handmaid's Tale Actor Before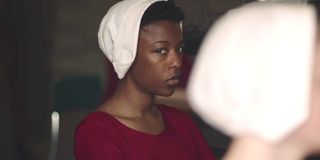 In the last decade, we have seen the rise of stars that surely will stand the test of time for how talented they are. We never would have known about these people if not for the outstanding movies and TV series that they were in. One prime example of this phenomenon is Samira Wiley, an actress who, in the last decade, has exploded onto the mainstream scene, mainly from her Primetime Emmy-winning performance in the hit Hulu show, The Handmaid's Tale.
However, Samira Wiley has been around the block for a little bit, and you might have been able to see her in a couple of your favorite shows but couldn't quite place who she was. From Orange is the New Black to some big movies that have come out in the last couple of years, here are some of the projects that you might have noticed Samira take part in.
Orange Is The New Black (2013-2017)
For me, this was my introduction to Samira. In Netflix's Orange Is the New Black, we mainly follow the story of Piper, a normal citizen turned criminal who ends up spending more than a year in prison. Along the journey, she meets many interesting characters, and one of those is Poussey Washington, Samira's character.
Out of everyone on the show, she was one of my favorite characters, because Samira brought so much life to this one person that somehow, it made living in a prison sound not so bad. The show itself is full of intriguing stories and plotlines and twists and turns that I think anyone would enjoy a sit-down. It's certainly worth the watch if you haven't seen Orange is the New Black. Just beware of hallucinating chickens afterward.
You're The Worst (2016-2019)
Moving onto another television show, Samira Wiley for a time had a guest-starring role on the FX comedy-drama, You're the Worst. In this show, we follow the life of Jimmy, a writer who ends up in a relationship with Gretchen, who is a PR executive and a bit self-destructive, as well as their friends. Samira came in as Justina Jordan, the therapist of Gretchen.
What I really like about this show is that while it does have its super funny moments, it doesn't hold back from focusing on some serious topics. The whole entire premise of Season 2 is how clinical depression can have a serious toll on relationships. That's something you don't normally hear about in a comedy. While Samira only appeared in a few episodes, they stand out amongst the rest in this already great series.
The Sitter (2011)
Now, we take a look at Samira's first-ever movie role, The Sitter. This dark comedy movie starring the impeccable Jonah Hill follows a college student who, after being suspended from school, is forced by his mother to fill in for a babysitter. And of course, while he has these kids, they get into some escapades that could be considered criminal.
Samira, while her role is a bit smaller in this film, is great. She plays a girl that Noah, Jonah's character, had wronged in the past, and ooh boy, you can almost feel the tension in their scenes together. The movie itself is funny and certainly worth the watch if you enjoy dark comedies, and Jonah Hill is always a win in my eyes.
Detroit (2017)
Detroit, while it was a bit of an under-the-radar film, is a fantastic excuse to watch a great movie while also learning a bit about history. This period-crime drama follows the store of the real-life Algiers Motel incident, during the 1967 12th Street Riot. When this film was released, it commemorated the 50-year anniversary of said event.
Samira has a smaller part in Detroit, but enough where when you see her, you might think, 'Huh, I've seen her before. She's really good.' But she's not the only star in this film. It's packed to the brim with celebrities like Star Wars' John Boyega, A Quiet Place's John Krasinski, The Falcon and the Winter Soldier's Anthony Mackie, and so many others. For fans of history as well as drama, this would be the perfect film for you to watch.
Ryan Hansen Solves Crimes On Television (2017-2019)
Moving into the online scene for a little bit, we take a look at a YouTube Premium show, actually, where Samira Wiley actually had a reoccurring role on Ryan Hansen Solves Crime on Television. This two-season show starred Ryan Hansen as himself, where he would do exactly what you would expect – solve crimes while on television. Well, more like on the YouTube scene.
Samira Wiley starred as Jessica Mathers, someone who was a pretty regular reoccurring character on the show. While it only lasted for two seasons, the show itself is full of fun mysteries and crimes for the true crime fan, and certainly will entertain you for the short amount of time that each episode is.
Vault (2019)
Going back to the movie scene, we take a look at Vault. This crime, drama, and thriller movie tells the story of the Bonded Vault heist that took place in Rhode Island and features plenty of moments that you would expect in a high-stakes crime film like this.
Samira Wiley takes on the role of Karyn, and it's certainly fun to see her in a different role compared to some of her other takes in other movies and TV shows. While the movie itself is a bit of a smaller film compared to some of the others on this list, it's full of great action scenes, cool heist sequences, and will entertain any watcher of heist movies.
Will & Grace (2019)
Back in TV, for a time, Samira Wiley had a guest role on the hit Will & Grace as Nikki. This popular show, which received a revival in 2017 on NBC after years of it being off the air, tells the story of Will Truman, a gay lawyer, and Grace Adler, a Jewish woman who owns an interior design firm, and their lives together as friends.
The show itself has been around for years. You'll come to love the friendship of Will and Grace over the time span that they have together and find yourself holding your sides in pain – but the good kind of pain from laughter. They work so well together, and the guest stars that come onto the show, just as Samira has, only make it that much better. It's truly iconic in every sense of the word and if you're looking for a new comedy, Will & Grace just might be it for you.
Nerve (2016)
As our last entry on this list, we take a look at the 2016 techno-thriller adventure film, Nerve. This popular movie tells the story of an online "truth or dare" game that allows players to enlist in this nationwide game. As the game continues on, the dares start to become more dangerous, threatening their lives.
The film itself is so much fun, and Samira, in her role as "Hacker Kween" and one of the many hackers of the "truth or dare" game, stands out amongst the many stars of this film, such as Dave Franco and Emma Roberts. The premise is really gripping and sort of almost takes you back to your youth of playing truth or dare, but seeing it escalated to a point where it could almost endanger your life really draws you in. This will be the number one film for you if you're craving action – Nerve has that plus so much more.
Hopefully, this list helped you out a little – and maybe gave you some new recommendations in the meantime! Now if you don't mind me, I'm going to head on back over to Hulu and rewatch The Handmaids Tale before Season 4 comes out. Talk about one of my favorite 2021 TV shows that will be coming back.
Your Daily Blend of Entertainment News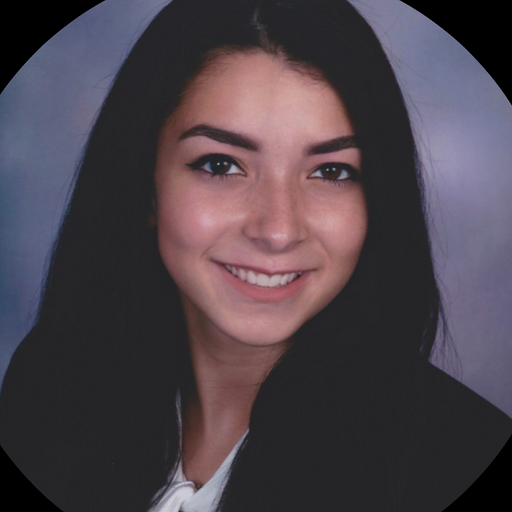 Big nerd and lover of Game of Thrones/A Song of Ice and Fire. Will forever hate season eight. Superhero and horror geek. And please don't debate me on The Last of Us 2, it was amazing!