Captain America: The First Avenger: 8 Behind-The-Scenes Facts About The Marvel Movie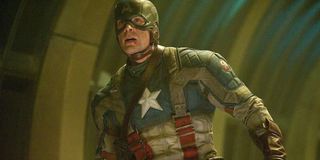 CinemaBlend participates in affiliate programs with various companies. We may earn a commission when you click on or make purchases via links.
By 2018, it was hard to believe that Marvel Studios had been making its own Marvel movies for a whole decade. Now, in 2021, the fact that the same amount of time has passed since we first saw Chris Evans put on the old red, white, and blues as Steve Rogers is just as bewildering. We found some great behind the scenes facts about Captain America: The First Avenger (an underrated candidate to be considered one of the best Marvel movies, in my opinion) which we have compiled in honor of its 10th anniversary. Here are the most fascinating bits of trivia we learned about the World War II-era-set comic book movie, starting with a couple of facts which imagine the cast that could have been.
Chris Evans Originally Turned Down Captain America Several Times
When Chris Evans was first approached to play Steve Rogers in Captain America: The First Avenger, he had already been around the comic book adaptation bush four times as Johnny "Human Torch" Storm in two Fantastic Four movies, voicing Casey Jones in TMNT, joining the cast of DC's The Losers, and appearing in Scott Pilgrim vs. the World as one of the Seven Evil Exes. However, according to a report by Entertainment Weekly (via IndieWire), that had less to do with why he initially refused to play Captain America three times than his fear for the pressures of fame. Eventually, the actor decided to "man-up" and thankfully accepted the opportunity to be the MCU's "first Avenger," although some of the casting alternatives are, admittedly, quite interesting.
Emily Blunt Turned Down The Role Of Peggy Carter
By now, it is practically common knowledge among most Marvel movie fans that future The Falcon and the Winter Soldier star Wyatt Russell (John "U.S. Agent" Walker) and present-day Mister Fantastic hopeful John Krasinski were among the many actors on the shortlist to play the title role of Captain America: The First Avenger before Chris Evans ultimately got the part. Coincidentally, the former The Office cast member's wife, Golden Globe-winning, British-born actress Emily Blunt, was on the short list to play Peggy Carter before Hayley Atwell was cast. In fact, the A Quiet Place Part II star was also offered Black Widow before Scarlett Johansson - both of which she would turn down due to scheduling conflicts, as she revealed during an interview with Vulture in 2014.
Sebastian Stan Was Not A Comic Book Fan Before He Was Cast As Bucky Barnes
Before he became one of the most beloved characters in the Marvel Cinematic Universe (namely James Buchanan Barnes - a.k.a. "Bucky," a.k.a. The Winter Soldier), Sebastian Stan was a relatively unknown young actor in Hollywood with the role of a McCarthyist jerk in Hot Tub Time Machine being his main claim to fame at the time. As the future The Falcon and the Winter Soldier cast member would reveal in the following excerpt from an interview with CinemaBlend's own Eric Eisenberg, the character of Bucky was relatively unknown to him before before being cast in Captain America: The First Avenger:
The above quote is Sebastian Stan's response to being asked if he had been a comic book fan previously. I suppose joining the cast of a shared universe of comic book movie adaptations can be enough to help someone catch that bug. Of course, that is not always the case for everyone.
Hugo Weaving's Red Skull Accent Was Partially Based On Werner Herzog
It is no secret that Hugo Weaving and Marvel Studios do not have the best history, based on the Matrix star's reveal to NewsComAu that returning to the role of Johann "Red Skull" Schmidt is not something he would like to do again, which led The Walking Dead cast's Ross Marquand to take over in Avengers: Infinity War and Avengers: Endgame in full CGI. However, the Australian actor has stated he enjoyed playing the former HYDRA leader, and the process of preparing his German accent, as MTV News reported in 2011, was perfected by listening to voice of Werner Herzog. Audiences may recognize the acclaimed European filmmaker and actor as the villain in Jack Reacher from 2012, or from The Mandalorian Season 1 as the anonymous client who hires Pedro Pascal's titular bounty hunter to find Baby Yoda.
Hugo Weaving's Red Skull Face Was A Combination Of CGI And Practical Makeup Effects
Like Chris Evans, Captain America: The First Avenger was not Hugo Weaving's first comic book movie, having also played the title character in V for Vendetta, a 2005 adaptation of Alan Moore's graphic novel. Of course, that role, which required him to mostly wear a Guy Fawkes mask whenever onscreen, was clearly a far easier process than what playing Red Skull demanded. A 10-minute featurette included on the film's blu-ray extras (or available to stream on Disney+) reveals that Weaving had to sit in makeup for three and as half hours to apply the red, silicone prosthetics to his face, which was also augmented digitally to make his head appear narrower, fix the gap between the actor's teeth, and remove most of his nose in order to make Red Skull appear more skull-like.
Skinny Steve Scenes Were Filmed Multiple Times To Seamlessly Sync Chris Evans With His Body Double
Playing a character created with a combination practical and digital effects was another thing Hugo Weaving had in common with Chris Evans. Early scenes of Captain America: The First Avenger in which Steve Rogers' heart and ambition to fight for his country are bigger than the rest of his body had to be filmed at least four times each, in order to digitally combine them into one as seamlessly as possible, as that same making-of doc from the bonus features reveals. One take would have Evans on set to portray Steve, another had him perform the same scene in front of a green screen, another had Evans' "Skinny Steve" body double (5'7" British actor Leander Deeny) mimicking Evans' movements on set, and another would film the same shots without either on camera at all.
Chris Evans Used Four Different Shields On Set: One Rubber, One Metal, One Fiberglass, And One CGI
Four was apparently a lucky number when it came to creating convincing special effects on the set of Captain America: The First Avenger, including scenes in which Steve Rogers "throws his mighty shield." There were actually four shields that Chris Evans used during the shoot - well, technically, only three, as one was a later CGI add-on after filming him miming the famous shield toss. The other star-spangled props used were made of metal (but not Vibranium, I am afraid) for close-ups shots, fiberglass for whenever he is carrying it around while running, and rubber while using it knockout Nazis in action scenes.
Hayley Atwell "Impulsively" Improvised Touching Chris Evans' Chest Post-Transformation
Of course, no digital tampering was needed once Steve Rogers emerges after being injected with the Super Soldier serum, as Chris Evans actually did look like that. No less impressed by his physique was Evans' female romantic lead, Hayley Atwell, who memorably reaches out her hand and lightly touches his chiseled chest. While promoting her MCU canon series Agent Carter at Wizard World St. Louis in 2015, the actress admitted that this memorable Captain America: The First Avenger moment was not actually in the script:
Hayley Atwell was inspired to segue into this hilarious anecdote after she was asked by a panel audience member about her favorite scene from Captain America: The First Avenger to shoot with Chris Evans, which actually would turn out to be their climactic kiss near the end of the film. Based on her words and body language while retelling this funny on-set memory, it appears that Steve Rogers' post-transformation reveal might be a close second.
If I were to rank all of the Marvel movies in order of quality, in my personal opinion, I honestly might still put Captain America: The First Avenger in the lower tier, especially when you compare it to what came next: 2014's Captain America: The Winter Soldier and Captain America: Civil War in 2016. Nonetheless, as far as superhero origin stories and, honestly, comic book movies in general go, I think the film still deserves to be recognized as one of the most fun and heartfelt of its kind.
Your Daily Blend of Entertainment News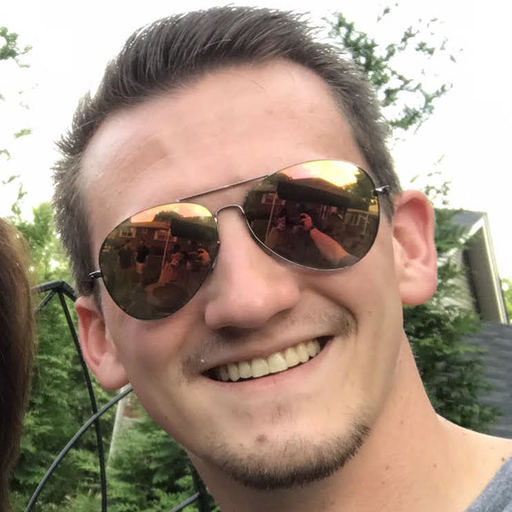 Jason has been writing since he was able to pick up a washable marker, with which he wrote his debut illustrated children's story, later transitioning to a short-lived comic book series and (very) amateur filmmaking before finally settling on pursuing a career in writing about movies in lieu of making them. Look for his name in almost any article about Batman.