Marvel's Fantastic 4 Movie: All The Updates We've Gotten About The MCU Movie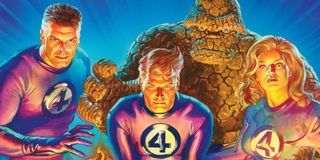 For more than a decade now, comic book fans have been wondering when the Fantastic Four will make their debut in the Marvel Cinematic Universe. And while it initially looked like Mister Fantastic, Invisible Woman, Human Torch, and Thing would never cross paths with the likes of Captain America, Iron Man, and Spider-Man on the big screen, the past few years have shown us that anything and everything can happen if you are willing to wait.
But now with Marvel's Fantastic Four movie being heavily teased in the final moments of the May 2021 video revealing the dates for much of the Marvel Phase 4 movies, it seems like we're closer than ever to seeing the long-awaited debut of Marvel's First Family. So, as we look toward a fantastic future where we'll have a release date, cast, and other key info about the Fantastic Four movie, let's take a step back and look at how we got to this point.
A Fantastic Four Movie In The MCU Became A Reality With The 2017 Disney-Fox Merger
For nearly the first decade of the Marvel Cinematic Universe, it seemed like the Fantastic Four and the X-Men (both Fox properties) would never join their comic book allies on the big screen. That all began to change in November 2017 when talk of a Disney-Fox merger began to circulate. And what initially seemed like a pipe-dream that involved millions of comic fans and media speculation on how 20th Century Fox properties could mesh with Walt Disney's, the landmark deal was reached the following month, with shareholders giving the final approval in June 2018.
Once the transition was completed in March 2019, it became apparent that a Fantastic Four movie was now a "when" opposed to an "if," but it still remained to be seen just how the iconic foursome would be introduced in the MCU.
Kevin Feige Hinted At A Fantastic Four MCU Movie At Comic-Con 2019
The buzz surrounding a Fantastic Four movie in the MCU reached new heights at the 2019 San Diego Comic-Con during the Marvel Studios panel where in addition to releasing ton of information about upcoming Marvel movies like Black Widow, Thor: Love and Thunder, and Blade, Kevin Feige teased the introduction of both the X-Men and the Fantastic Four:
At the time, Kevin Feige made it sound as if the Fantastic Four movie wouldn't come to the MCU until Phase 5 (which would probably be 2024 at the earliest), but with the film being heavily teased in the years following the merger, it seems like it will be earlier than expected.
In December 2020, Spider-Man Director Jon Watts Was Tapped To Helm The Fantastic Four Movie
The Fantastic Four movie got its biggest update yet in December 2020 when the official Marvel Studios Twitter account revealed that Jon Watts, who directed Spider-Man: Homecoming, Spider-Man: Far From Home, and the upcoming Spider-Man: No Way Home, had been tasked with bringing Marvel's First Family to the MCU. And although the six-second teaser accompanying the tweet didn't reveal much, it did give fans a look at the Fantastic Four logo, which is honestly pretty, pretty great.
Marvel Reportedly Started Meeting With Writers For Fantastic Four In Early 2021
Just two months after Jon Watts was hired to direct the Fantastic Four movie, it appeared as if Marvel wasn't wasting anytime getting the ball rolling on one of the most anticipated comic book movies in recent memory. In February 2021, Deadline's Justin Kroll sent out the following tweet claiming the studio was in the process of working with writers:
It should be noted that shouldn't be considered a done-deal as there haven't been any more official updates on that report, but at least it sounds like the studio is pushing forward with the project, even if it will be some time before we see the Fantastic Four make their MCU debut.
Marvel Has Yet To Announce A Fantastic Four Release Date But It Could Be Part Of Phase 4
We are still a long way from seeing Fantastic Four in theaters, but it might be sooner than we originally expected considering the movie was once again teased by Marvel Studios, this time in the amazing Marvel hype video released in May 2021. In the three-minute sizzle reel, fans were treated to clips from all of the 2021 releases (Black Widow, Shang-Chi and the Legend of the Ten Rings, and Eternals) as well as title cards and release dates for the 2022 and 2023 titles. The only movie to get mentioned that doesn't have a release date was Fantastic Four. Bring on the speculation…
Marvel currently has plans to release a film on July 2023 and another that November, which could open the door for Marvel's First Family to take one of those spots, especially with the movie being so heavily teased.
We Might See Fantastic Four In The MCU Before We Get The Blade Movie
Announced at roughly the same time, the Blade and Fantastic Four movie have been tied together in their respective developments. And with two mystery Marvel films coming in July and November 2023, there's reason to believe both will be released in a little more than two years. But, with principal photography on Blade being pushed back from September 2021 to July 2022 (not to mention the movie not being included in the Marvel hype video), there's also reason to believe we will be seeing Marvel's First Family before the legendary Daywalker in action. Plus, who doesn't want to see Blade hunt vampires in the fall, as opposed to a summer release?
There Have Been Rumors About The Fantastic Four Cast But Nothing Has Been Confirmed
There have been rumors about the Fantastic Four cast ever since the MCU movie was first announced way back in the summer of 2019. There are the big ones like John Krasinski as Reed Richards, aka Mister Fantastic, and Emily Blunt as Sue Storm, aka Invisible Woman, but neither of those have amounted to anything (not yet, at least), leaving fans trying to figure out who's going to be playing some of Marvel's most iconic characters. Hell, even CinemaBlend got in on the fun when we all made our picks for the yet-to-be-announced cast.
Will Fantastic Four Be An Origin Story? You Never Know With The MCU
One of the biggest questions surrounding the upcoming Fantastic Four movie has to do with its structure, specifically if it will be an origin story. The truth is, you never really know with the MCU, as characters have been introduced in multiple ways over the years. Watching the Marvel movies in order, you will see that heroes like Iron Man, Captain America, and Thor were all given the proper origin story treatment in their respective debuts. But then there are characters like Spider-Man and Black Panther, who were already established within their respective movie's worlds when they got their first solo movie. We will just have to wait and see with this one.
There is still so much about the Fantastic Four movie that we don't know at this point, but whatever happens between now and its release, it will be one of the best Marvel movies when it eventually come out. Until then, you can always check out CinemaBlend's list of upcoming Marvel TV shows.
Your Daily Blend of Entertainment News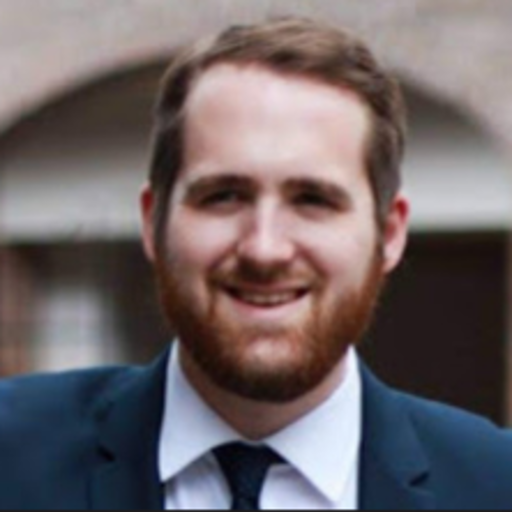 Philip grew up in Louisiana (not New Orleans) before moving to St. Louis after graduating from Louisiana State University-Shreveport. When he's not writing about movies or television, Philip can be found being chased by his three kids, telling his dogs to stop barking at the mailman, or yelling about professional wrestling to his wife. If the stars properly align, he will talk about For Love Of The Game being the best baseball movie of all time.