Upcoming Emily Blunt Movies: What's Ahead For The Quiet Place Star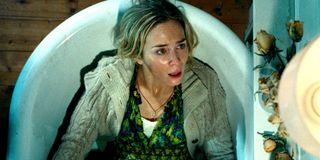 Ever since her breakout role in 2006's The Devil Wears Prada, Emily Blunt has steadily risen through the ranks of young Hollywood and cemented her place as one of the most talented and prolific actresses of her generation. With roles in everything from Sicario to Mary Poppins Returns, there are quite a few movies that prove that the English-American actress is dynamic in her range as she is powerful in her delivery.
And with the sequel to A Quiet Place, a film in which she starred with her husband John Krasinski, scheduled to kick off the 2021 summer blockbuster season, the future is just as bright for Emily Blunt as it was a few years ago. In addition to A Quiet Place Part II, Blunt is also set to take a Jungle Cruise with Dwayne "The Rock" Johnson, and possibly even team up with Tom Cruise once more for the long-rumored Edge of Tomorrow sequel, Live Die Repeat and Repeat. Here are all the upcoming Emily Blunt movies.
A Quiet Place Part II - May 28, 2021 (Completed)
We will next see Emily Blunt reprising the role of Evelyn Abbott in the upcoming A Quiet Place Part II. Following the events of the 2018 horror flick that was as much a lesson in theater etiquette as it was a great movie, Blunt's Abbott will try to ensure her family's survival, including the young child she gave birth to in the original film, as they navigate a world filled with sightless, yet extremely deadly alien beasts as well as human survivors. With her husband, Lee (John Krasinski) deceased, it's up to Evelyn to provide for and protect her children.
Originally slated to come out on March 20, 2020, A Quiet Place Part II has been pushed back multiple times due to the ongoing COVID-19 pandemic, which first moved the release date to September 4, 2020, before that too was pushed back several times before landing on a May 28, 2020 opening. By the time it will be released, the horror film will be hitting theaters more than a year following its March 8, 2020 New York premiere. Here's hoping there aren't any additional delays.
Jungle Cruise - July 30, 2021 (Completed)
There have been quite a few movies based on various Disney theme park attractions, and the upcoming Jungle Cruise will be the latest ride to get the big-screen treatment. Starring Dwayne Johnson, Emily Blunt, and an extremely talented and versatile supporting cast, the adventure film will follow Blunt's Lily Houghton and Johnson's Frank, as the scientist and riverboat captain navigate a dangerous river deep into the jungle to locate the mysterious Tree of Life. With a competing expedition and a jungle full of wild animals and cautious natives, the pair have quite an adventure on their hands.
The latest Disney live-action release was originally supposed to set sail on October 11, 2019, but the movie was pushed down river to July 24, 2020. That date was also abandoned for a more promising release on July 30, 2021, which will be more than three years after Jungle Cruise began shooting back in May 2018. But don't get too sad as there is another movie with Emily Blunt and Dwayne Johnson teaming up later on.
Ball And Chain - TBD (Pre-Production)
The world hasn't even seen Jungle Cruise, but we're all in store for another movie with the team of Emily Blunt and Dwayne Johnson as it was announced that they will be co-starring in and producing the upcoming superhero movie Ball and Chain. The movie will center on a married couple (played by Blunt and Johnson) who are planning on getting a divorce when they receive mysterious powers from a meteor. They can go their separate ways with their new powers, right? Well, the powers only work when the estranged couple sticks together.
Based on the comic book of the same name by Scott Lobdell, Ball and Chain is being adapted to the screen by Emily V. Gordon, who is best known for penning the script for the 2017 romantic comedy The Big Sick, which netted her an Oscar nomination. And although a director hasn't been named at this time, Ball and Chain will see distribution through Netflix, so everyone with a monthly subscription will be able to check out the movie when it eventually drops on the streaming giant.
Not Fade Away - TBD (Pre-Production)
This next movie isn't as concrete as the previous titles on this list, but Emily Blunt is attached to star in the drama Not Fade Away, which is based on Rebecca Alexander's memoir Not Fade Away: A Memoir of Senses Lost and Found. According to THR, Blunt would portray Alexander, who was born with a rare genetic mutation that simultaneously took her vision and hearing, but didn't stop her from becoming a world-renown psychotherapist and author.
First announced in March 2019, there haven't been any developments in Not Fade Away's production or word on who will step into the director's chair. However, Variety reported that Lindsey Ferrentino is adapting the screenplay while David O. Russell, John Krasinski, Allyson Seeger, and Matthew Budman are all serving as producers on the project. With a story as inspiring as Rebecca Alexander's, not to mention some of Hollywood's heaviest hitters running things behind the scenes, hopefully there is more information in the near future.
The English (TV Series) - TBD (Pre-Production)
Emily Blunt's husband, John Krasinski, currently leads one of the most popular Amazon original series, Jack Ryan, and it appears his wife and fellow A Quiet Place star will be following suit in the near future. In February 2020, Variety reported that Blunt would be starring in The English, a mysterious western from writer/director Hugo Blick, who is probably best known for his work on the BBC and SundanceTV political thriller. The Honourable Women, which starred Maggie Gyllenhaal.
There are no plot details for The English at this point in time, but the show is being produced by Drama Republic, which has garnered quite a buzz in recent years with shows like the aforementioned spy thriller as well as the Netflix and BBC Two production of Black Earth Rising. More information on who else will star in the upcoming Amazon multi-part series as well how many episodes we can expect will hopefully be announced in the coming months.
Live Die Repeat And Repeat - TBD (Rumored)
It has already been seven years since Emily Blunt and Tom Cruise (and Bill Paxton, rest in peace) teamed up to take on the "Mimic" threat in the 2014 science fiction time loop epic Edge of Tomorrow (or Live Die Repeat or Live Die Repeat: Edge of Tomorrow), and all anyone wants to know is will there a sequel to the shockingly refreshing and fun adaptation of Hiroshi Sakurazaka's All You Need Is Kill manga. The truth is — it's anyone's guess at this point. In March 2020, Blunt gave fans a glimmer of hope when she told IndieWire that Doug Liman said there was a great idea for a sequel that came from screenwriter Matthew Robinson, but it's still a big unknown at this point.
Talk of an Edge of Tomorrow sequel, which has been called Live Die Repeat and Repeat on multiple occasions, has been in the works since at least 2015, when Tom Cruise reportedly came up with an idea that could continue the story told in the 2014 action thriller. And although Emily Blunt was hesitant to return for a second go as Rita Vrataski, her more recent comments make it sound like she's ready to step back into a battle suit (and time loop). Let's just hope we do actually get to see the continuation of Edge of Tomorrow's fascinating story, visual effects, and intense action sequences in a film that Doug Liman says will revolutionize sequels.
Recently Released Emily Blunt Movies
Now that we've gone through all of Emily Blunt's upcoming movies, let's take a look back on what she's had come out in the past year or so.
Wild Mountain Thyme - Released December 11, 2020
Emily Blunt appeared in John Patrick Shanley's romantic comedy-drama Wild Mountain Thyme, an adaptation of his 2014 play Outside Mullingar. The film centered on the conflict that arose between father and son, Tony Reilly (Christopher Walken) and Anthony Reilly (Jamie Dornan) when the former threatened to pass down the family farm to his American Nephew Adam (Jon Hamm). Blunt portrayed Rosemary Muldoom, Anthony's lifelong friend and secret admirer, who stopped at nothing to get him to express his feelings for her.
Even though most of Emily Blunt's 2020 releases were pushed back a year or more, it could actually be a blessing in disguise as now two of those releases are on the list of the most anticipated 2021 movies we'll hopefully see this year.
Your Daily Blend of Entertainment News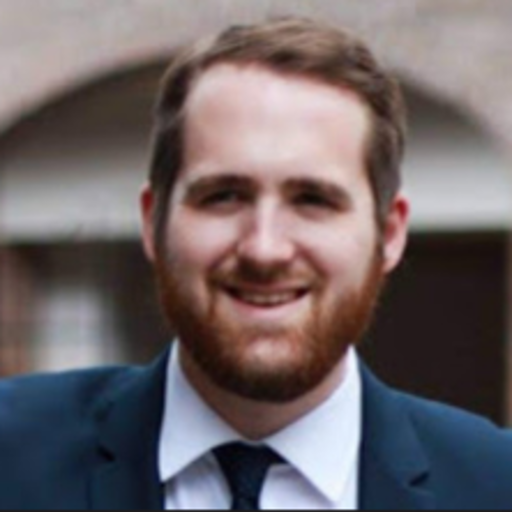 Philip grew up in Louisiana (not New Orleans) before moving to St. Louis after graduating from Louisiana State University-Shreveport. When he's not writing about movies or television, Philip can be found being chased by his three kids, telling his dogs to stop barking at the mailman, or yelling about professional wrestling to his wife. If the stars properly align, he will talk about For Love Of The Game being the best baseball movie of all time.