Black Widow: Where Was Yelena During The Events Of Avengers: Endgame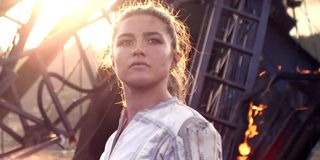 CinemaBlend participates in affiliate programs with various companies. We may earn a commission when you click on or make purchases via links.
Warning! This article contains SPOILERS for Black Widow. Proceed at your own risk!
After what seemed like an eternity, the Marvel Cinematic Universe returned to the big screen with the theatrical release of Black Widow in July 2021, introducing moviegoers to Yelena Belova (Florence Pugh), the sister-figure of Scarlett Johansson's Natasha Romanoff and potential new star of the ever-expanding film franchise. And, while a lot of time has been devoted to exploring the bright future of the best part of Black Widow, there is something that can't go without being discussed: where was Yelena during Avengers: Endgame?
Audiences were never really told outright in Black Widow or any of the previous Avengers movies (the character was not yet introduced), but there are a few clues peppered throughout the first movie in Marvel Phase 4, including the Black Widow end credits scene, that can help us speculate on what Yelena Belova was up to during one of the best Marvel movies.
Yelena Could Have Been A Victim Of Thanos' Snap In Avengers: Infinity War
As noted multiple times throughout Avengers: Infinity War and Avengers: Endgame, Thanos' snap wiped out half of all sentient life throughout the universe, which means there's a 50/50 chance Yelena was turned to a pile of dust once the Mad Titan got his hands on the Infinity Stones. It's never really made clear if Yelena was, in fact, dusted (we didn't know about her character when the crossover films were released), Natasha's demeanor and sense of hopelessness in the opening act of Endgame could very well be evidence of Yelena disappearing.
It could be argued that Natasha breaking down into tears just before Steve Rogers arrives at Avengers Headquarters, five years after the Snap, could be the former Red Room assassin mourning the death of Yelena, and possibly Melina Vostokoff (Rachel Weisz) and Alexei Shostakov (David Harbour). It could be Natasha responding to the PTSD brought on by the traumatic event, or it could be her mourning her original family.
Wouldn't Natasha Have Called On Her 'Sister' To Help Reverse The Snap?
If Yelena were alive and well (and not turned to dust) following the Snap, wouldn't she have been called on by Natasha to help come up with a way to reverse the event, or at least show up to provide support alongside literally every other Marvel character in the epic Avengers: Endgame battle?
During the Black Widow ending, Natasha apologizes to Yelena for not coming back to get her when she was sent to the Red Room as a young girl, right before they embrace and cement their bond not as sister-figures but as sisters. If Yelena were alive in a post-Snap world, Natasha would have certainly called on her sister to help save the world in some capacity, especially after that touching moment.
And then, there's the topic of the Black Widow end credits scene...
Yelena Would Have Known Who Hawkeye Was If She Was Around, Right?
Sticking with the "Yelena didn't survive Thanos' master plan" argument… When Yelena is meeting with Valentina Allegra de Fontaine (Julia Louis-Dreyfus) in the Black Widow end credits scene, where the mysterious character gave the grieving assassin her new mission, Yelena would have surely known who Clint Barton (Jeremy Renner) was, especially after all the Budapest talk throughout the movie.
If Yelena was alive and well throughout everything that happened during Avengers: Endgame, she would have most likely known that Natasha wasn't killed by Hawkeye but, instead, killed herself in order for her former S.H.I.E.L.D. partner to get his hands on the Soul Stone and complete the mission. But, as we have come to know in the MCU, an explanation is typically around the corner (or in the upcoming Hawkeye Disney+ series).
Yelena Could Have Been On A Mission Of Her Own And Freeing The Other Black Widows
When we last see Yelena Belova in the final moments of Black Widow, she sets off with Alexi Shostakov, Melina Vostokoff, and the rest of the recently-freed Black Widows after saying goodbye to Natasha Romanoff. Equipped with the last remaining vile of the mind control antidote and drive containing the locations of all remaining Red Room assassins, Yelena's next mission is to free them from Dreykov's (Ray Winstone) grasp and give them a new life.
With what appears to be scores, if not hundreds of Black Widows around the world still under Dreykov's control, who knows how long it would have taken to free each and every single assassin, even with a small army willing and able to help out. With Yelena in the middle of this mission, she could have very well missed out on the action of Avengers: Infinity War. Or, it could have been something, or someone else…
Yelena Could Have Already Been Working For Valentina Allegra De Fontaine
It is never actually revealed in Black Widow just how long Yelena Belova has been working for Valentina Allegra De Fontaine, though it is implied the two have had some kind of working-relationship for some time, considering the banter about not bothering her on holiday. With the end credits scene taking place sometime after Avengers: Endgame (around 2023), a whole seven years after Yelena was freed from Dreykov's control, the pair could very well have a history together.
If this is the case, Yelena could have been on some kind of mission or putting Valentina's plans (whatever they may be) into motion behind-the-scenes. At this point, it's anyone guess, especially since we don't really know for sure if this takes place before or after Valentina approached John Walker in The Falcon and the Winter Soldier. We will just have to wait and see…
Again, it is hard to say what happened to Yelena Belova before and during the events of Avengers: Endgame, but the Marvel Cinematic Universe has a way of helping fill in the gaps down the road. While we wait to have these questions (and many) others answered, now's the perfect time to go back and watch all the Marvel movies in order before the release of Shang-Chi and the Legend of the Ten Rings, Eternals, and all the other great 2021 movies coming to a theater near you.
Your Daily Blend of Entertainment News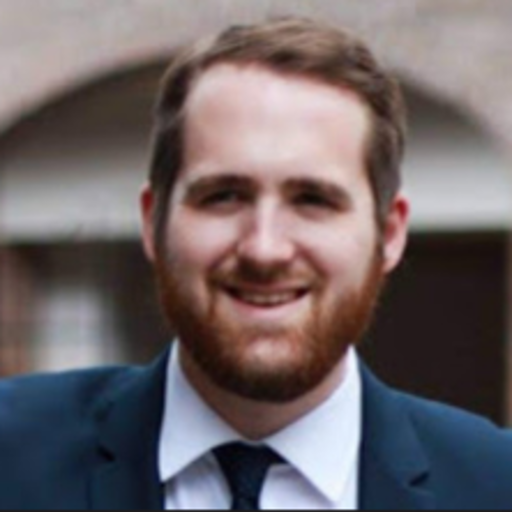 Philip grew up in Louisiana (not New Orleans) before moving to St. Louis after graduating from Louisiana State University-Shreveport. When he's not writing about movies or television, Philip can be found being chased by his three kids, telling his dogs to stop barking at the mailman, or yelling about professional wrestling to his wife. If the stars properly align, he will talk about For Love Of The Game being the best baseball movie of all time.