Vin Diesel Pays Tribute To Dominican Legend After Johnny Ventura Dies At 81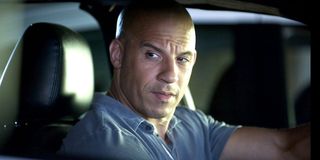 Vin Diesel should have plenty to celebrate as his recently released F9 pulled in some good numbers at the box office. But the happiness of the Fast franchise's success is looking to be short lived as the actor is mourning a significant loss. Johnny Ventura, a prominent Dominican figure who created the sound of merengue, has died at the age of 81 and Diesel has paid a special tribute to the artist.
Johnny Ventura passed away at home this past Thursday after a sudden heart attack at the age of 81. Vin Diesel was apparently close to the musician, and took to his Instagram to post a video of the two together along with a heart-felt tribute, calling his friend a true legend. You can check out the video along with its caption below:
The video shows the two hanging out and seemingly having a good time with one another. Vin Diesel calls Johnny Ventura his friend in the video and then again in his caption, and the two couldn't have different contexts. While both celebrate their friendship, the caption on the tribute post comes from a place of seemingly sincere heartbreak. The actor wishes his departed friend an easy rest while also saying how much his life had affected both Diesel himself and everyone else around the musician.
It would seem that a number of people are feeling the loss of Johnny Ventura. He was a major Dominican symbol, and people are commenting in solidarity on Vin Diesel's tribute. There are a number of verified users who have commented on the post and have even made their own tributes to the artist.
If there's one thing people know about Vin Diesel, it is his dedication to family, both either by blood or friendship. Diesel has stayed loyal to those who have passed that he considered family and has honored them whenever possible. Fans seem to be standing together in the comments of his tribute post, commenting the word "family" and even Diesel's famous line "family is forever". While this dedication to family has been at times used to poke fun at Diesel, it would seem that the use here is overwhelmingly positive and used to honor the legend that was Johnny Ventura.
Johnny Ventura was beloved by many, is accredited as the father of merengue music, and even held the position of mayor in Santo Domingo for four years. According to Vin Diesel, he was a humble man who had a special light about him that reached many. Diesel ends his tribute with "All love, Always…" suggesting his light is one that will stay with Diesel.
Our hearts are with all those mourning the loss of Johnny Ventura, and all those whose hearts are broken over his death right along with Vin Diesel.
Constantly thinking about books, coffee, and the existential dread I feel from Bo Burnham's Inside. While writing I'm also raising a chaotic toddler, who may or may not have picked up personality traits from watching one too many episodes of Trailer Park Boys.
Your Daily Blend of Entertainment News
Thank you for signing up to CinemaBlend. You will receive a verification email shortly.
There was a problem. Please refresh the page and try again.