The Kissing Booth 3: Where You've Seen The Cast Before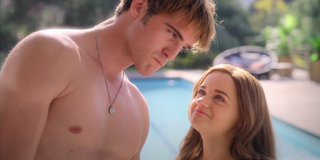 When it comes to Netflix, for the last couple of years, the streamer has been coming out with some hit teen movies. Whether they're actually good - like To All the Boys I've Loved Before- or less than great - like Sierra Burgess is a Loser- there's no denying that Netflix has been on a roll with some of their original films. One of their biggest hits so far, however, has been The Kissing Booth.
The film has spawned two sequels, The Kissing Booth 2 and The Kissing Booth 3, which is on the 2021 movie premieres list, as well as the latest Netflix movie to drop this year. But with how many films there have been now, fans of the series might be wondering where they've seen the cast before, like Joey King and Joel Courtney. Look no further, because this cast has been all over Hollywood - and now, you'll know from where.
Joey King (Elle Evans)
Elle Evans is the main character we all follow in The Kissing Booth, so it would only make sense for someone like Joey King to star in the role, an actress who has been around in Hollywood for quite some time with plenty of memorable performances. King first made headlines when she had a starring role in the family comedy, Ramona and Beezus, alongside Selena Gomez.
From there, her career took off, and she made appearances in several films, such as the action film, Battle: Los Angeles, the superhero film, The Dark Knight Rises, the horror film, The Conjuring (which would go on to have a huge franchise after its premiere), another horror film, Slender Man about the urban myth, and several others.
One of her biggest hits of her career thus far has been starring in the Hulu original miniseries, The Act, portraying the real-life Gypsy Rose Blanchard, for which she was nominated a Golden Globe.
After her role in The Kissing Booth 3, she is going to be in Bullet Train alongside Brad Pitt in another action role, so keep an eye out for this talented young actress.
Joel Courtney (Lee Flynn)
As Elle's best friend in The Kissing Booth series, I think all of us probably liked Lee at most points and wanted to shake him during others (I mean, getting upset that your best friend wants to go to Harvard? Come on). Regardless, Joel Courtney is the great actor behind Lee, and he's been in plenty of films and TV.
One of his earliest roles was in the sci-fi film, Super 8, where he played Joe Lamb. After that he would go on to have roles in movies like the supernatural horror, Mercy, the teen film, F the Prom, the science-fiction film, Assimilate, and more.
Courtney has also had several guest roles on TV shows, like Agents of S.H.I.E.L.D., and The Haunting Hour: The Series. He also had a main role on the supernatural mystery drama, The Messengers, back in 2015. With The Kissing Booth 3 signalling the end of Lee's journey, I can't wait to see where Joel Courtney goes next after his Netflix saga.
Jacob Elordi (Noah Flynn)
Noah Flynn, arguably, is the person who has caused so much conflict in the last two The Kissing Booth films, but that doesn't mean that Jacob Elordi, who portrays Noah, is as dramatic.
Elordi himself has been in a couple of films, his most notable being the drama 2 Hearts, and the Australian comedy, The Very Excellent Mr. Dundee. However, his biggest role thus far has been portraying Nate Jacobs on the HBO show, Euphoria, which should be coming back for a Season 2 soon. After his role in The Kissing Booth 3, Elordi is set to have a role in the psychological thriller film, Deep Water, so keep an eye out for him in theaters soon.
Taylor Zakhar Perez (Marco Valentin Perez)
Marco is one of a couple of characters that has only been in The Kissing Booth 2 so far, but in his time, he's made quite the impact, creating a love triangle that fans of the series won't ever forget.
Taylor Zakhar Perez, who plays Marco in the series, has been in several TV shows in guest spots over the years. This includes hits like the Nickelodeon series, iCarly, the sitcom, Young & Hungry, the drama, Scandal, and several others. He also had a role in the TV series, Embeds, as Noah Torres, and plans to be in another TV series soon after The Kissing Booth 3, titled Minx.
Maisie Richardson-Sellers (Chloe Winthrop)
Another one of the characters in The Kissing Booth 2 who made their first appearance there, but let's be honest - Chloe is the kind of friend we all need from The Kissing Booth 3. Looks out for us, tells us when we're wrong, and does it all with some exceptional fashion sense. Maisie Richardson-Sellers, who plays Chloe Winthrop, was a welcome addition to the cast and crew.
Sellers has mainly stuck to TV during her time in Hollywood, appearing in several shows. She was a recurring character in the supernatural series, The Originals, playing Rebekah Mikaelson/Eva Sinclair. After her time there, she would go on to play Michal in Of Kings and Prophets, and play two separate character in DC's Legends of Tomorrow, for five seasons.
Meganne Young (Rachel)
The girlfriend of Lee in The Kissing Booth series, Rachel, has often gotten the short-end of the stick, but Lee thankfully has tried to rectify that in the most recent movie. Meganne Young plays Rachel in The Kissing Booth 3, and prior to her role, she's been in plenty of television shows that you might recognize her from.
She portrayed Abigail Ashe in the TV series, Black Sails, portrayed Priscilla Mullins in the TV miniseries, Saints & Strangers, and has had several guest roles in other shows as well, like Supernatural, Legends of Tomorrow, Blood Drive and more. Young was also in the TV film, The Dating Game Killer, so hopefully after her appearance in The Kissing Booth 3, we'll be seeing more of her soon.
Molly Ringwald (Mrs. Flynn)
Mrs. Flynn is an amazing mother and we all need to appreciate her so much more from The Kissing Booth 3, and that kind of sweetness could only be portrayed from the legendary Molly Ringwald. If you don't know her name, you better learn it. Ringwald was the queen of the '80s, beginning her career in the sitcom, The Facts of Life, and then turning to star in several hit '80s teen films.
These include The Breakfast Club, Pretty in Pink, Sixteen Candles, For Keeps and more. Ringwald has also had plenty of success on television as well in her years of acting, including a role on the 1990s miniseries, The Stand, a lead role in The Secret Life of the American Teenager, a lead role Raising Expectations, and a recurring role on the CW show, Riverdale. With how much this iconic actress has done, I wouldn't be surprised if we see her again really soon, whether that be through film or TV.
Stephen Jennings (Mike Evans)
As the other major adult in this series, Mike Evans tries his hardest to be the best father to Elle that he can be. Stephen Jennings portrays Mike Evans in The Kissing Booth 3, as well as the previous two films, and he's been around the business for a while. Jennings has been in several TV shows and miniseries, such as Traders, Labyrinth, The Indian Detective and more.
Stephen Jennings has also had guest appearances on shows like Blue Murder, This Is Wonderland, and the Amazon original series, Good Omens, among others. Jennings is set to portray Charles Connley in a new film soon, titled, Redeeming Love, so it looks like this won't be the last we see of him in the entertainment world anytime soon. After how much he's gone through being Elle's dad, the man deserves a break.
Morne Visser (Mr. Flynn)
While he isn't seen as much in the series like Mrs. Flynn is, Mr. Flynn is still a good addition to the Flynn family and tries to keep them all in check. Morne Visser portrays Mr. Flynn in The Kissing Booth 3, as well in the last two films.
Morne Visser is a German actor, so he has primarily focused a lot of his work in film in Germany. However, he has been in a couple of roles that you might recognize him, namely The Forgiven, where he played Hansi Coetzee, and recently where he guest starred in the TV series, Trackers.
Carson White (Brad Evans)
Brad Evans is an adorable little kid who deserves all the love in the world, and for the last couple of years he has been portrayed by the lovely Carson White. Since White is such a young actor, he hasn't done as much as some of his other co-stars. However, he has appeared in several film shorts, in the TV film, Crazy Wonderful, and had a guest spot in the TV series, Special.
Hopefully after his role in The Kissing Booth series, we'll get to see him a lot more often in the industry as he grows up.
It feels like the end of an era with The Kissing Booth 3 coming to a close, but I think we can all agree that we are ready to let this series move on. Netflix has so many other amazing original films and underrated television shows that we can watch - and who knows? Maybe some of these actors might pop up on them. Only time can tell.
Your Daily Blend of Entertainment News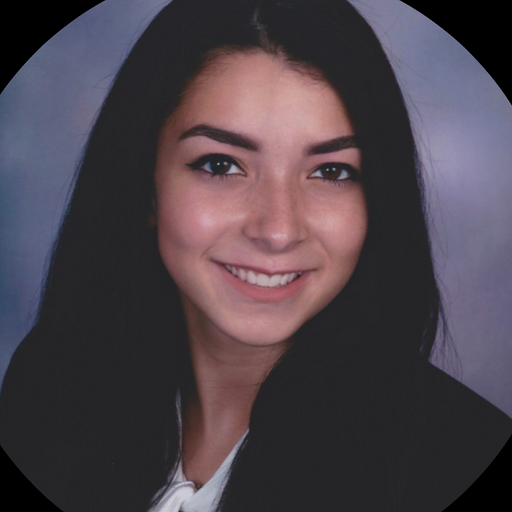 Big nerd and lover of Game of Thrones/A Song of Ice and Fire. Will forever hate season eight. Superhero and horror geek. And please don't debate me on The Last of Us 2, it was amazing!