Fast And Furious' Sung Kang: What To Watch If You Like The Actor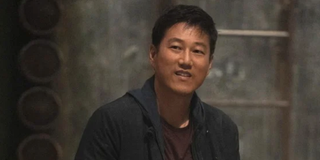 CinemaBlend participates in affiliate programs with various companies. We may earn a commission when you click on or make purchases via links.
For the better part of the past two decades, Sung Kang has been a fixture of the Fast and Furious movies (even when his character, Han Lue, was believed to be dead and gone). And, even though his time in the massive multi-billion-dollar franchise is what most know him from, Kang has had his fair share of success aside from that, with more on the way with shows like Obi-Wan Kenobi on Disney+. Below is a quick breakdown of some of the best, or at least most enjoyable, movies and TV shows to feature Sung Kang…
Better Luck Tomorrow (Amazon Prime)
Justin Lin's 2002 indie crime drama Better Luck Tomorrow, which happens to be one of the best movies on Amazon Prime, tells the story of a group of overachieving Asian-American high school students living in Orange County, California, who, when not preparing to attend Ivy League colleges, pass the time with a series of small, petty crimes. But, like any tale of teenagers sticking their toes in the murky waters of the criminal underworld, this, too, is a slippery slope for all involved.
Why it's worth checking out: On one hand, Better Luck Tomorrow does a tremendous job of exploring Asian-American culture and showcases a great cast, including John Cho, Roger Fan, Jason Tobin, and Sung Kang. And, then there is the fact that the movie is now connected to the Fast and Furious franchise with Han Lue bridging the two. The movie also answers the question why Han is always snacking…
Stream Better Luck Tomorrow on Amazon Prime.
Rent/Buy Better Luck Tomorrow on Amazon.
Lisey's Story (Apple TV+)
Based on the Stephen King novel of the same name, the 2021 Apple TV+ limited series Lisey's Story is a terrifying thriller that centers on Lisey Landon (Julianne Moore), a grieving widow who explores various traumatic memories connected her deceased husband, Scott Landon (Clive Owen), while also battling the evil force that haunted him in life.
Why it's worth checking out: Lisey's Story is a must for fans of Stephen King adaptations as well as those who enjoy horror television. Plus, it's hard to go wrong with the Lisey's Story cast, which includes Jennifer Jason Leigh, Joan Allen, Dane DeHaan, and Sung Kang as Officer Dan Boeckman, who helps protect Lisey Landon after her husband's death.
Stream Lisey's Story on Apple TV+.
Live Free Or Die Hard (Amazon Rental)
The 2007 action thriller Live Free or Die Hard sees franchise star John McClane (Bruce Willis) team up with a young hacker named Matt Farrell (Justin Long) take on Thomas Gabriel (Timothy Olyphant), a cyber terrorist who aims to bring America's computer infrastructure to its knees as the country celebrates Independence Day.
Why it's worth checking out: Although not the best movie in the Die Hard franchise, the fourth installment isn't without its merits, and pushed John McClane to his breaking point multiple times before the end credits roll. Plus, it's the only Die Hard movie to feature Sung Kang, who appears briefly as Raj, an agent with the FBI's cyber division.
Rent/Buy Live Free or Die Hard on Amazon.
Raya And The Last Dragon (Disney+)
The 2021 animated Disney adventure film Raya and the Last Dragon follows the titular heroine (Kelly Marie Tran) as she sets out to resurrect Sisu (Awkwafina) and stop an evil force known as the Druun in the hope of saving and uniting all of humanity.
Why it's worth checking out: One of the most fun Disney movies in recent years, Raya and the Last Dragon has a little bit of everything: eye-catching animation, an emotional story, and a great deal of heart-stopping action. The Raya and the Last Dragon cast, which includes Sung Kang as Talon leader Dan Hai, is great from top to bottom with the likes of Sandra Oh, Gemma Chan, Benedict Wong, and Alan Tudyk, to name a few.
Stream Raya and the Last Dragon on Disney+.
Rent/Buy Raya and the Last Dragon on Amazon.
Bullet To The Head (Amazon Rental)
The 2013 action thriller Bullet to the Head follows hired killer Jimmy Bobo (Sylvester Stallone) when he joins forces with detective Taylor Kwon (Sung Kang) as they attempt to track down and eliminate a common enemy: real estate developer Robert Nkomo (Adewale Akinnuoye-Agbaje), who has attempted to assassinate both parties on separate occasions.
Why it's worth checking out: No one is going to say Bullet to the Head is the best Sylvester Stallone movie, but as far as recent Sly goes, there are few examples of the action star having as much fun as he does here. Over-the-top action, a rocky relationship that makes for an exciting buddy cop adventure, and plenty of demolition and destruction, make this one hell of a ride.
Rent/Buy Bullet to the Head on Amazon.
Power (Starz)
Power, the Starz crime drama that ran from 2014 to 2020 and has since spawned multiple spinoffs, tells the story of James St. Patrick (Omari Hardwick), a drug dealer who wishes to escape his past and enter the world of legitimate business. This is easier said than done for the man known on the street as "Ghost" as one's past always has a way of playing catch-up.
Why it's worth checking out: Sung Kang shows up in Power Season 4 as U.S. Attorney John Mak, the prosecutor leading a murder case he hopes to pin on Ghost. Kang typically appears as a protagonist, so his turn in a more villainous role is a breath of fresh air.
We Can Be Heroes (Netflix)
Robert Rodriguez makes great pulp action movies, but the filmmaker behind El Mariachi, From Dusk Til Dawn, and Sin City has also made multiple family-friendly features like Spy Kids, The Adventures of Sharkboy and Lavagirl, and most recently We Can Be Heroes. One of the best movies on Netflix that can be enjoyed by adults and children, the Sharkboy and Lavagirl sequel shows what happens when the kids of earth's superheroes are forced to fill in for their parents who have been kidnapped.
Why it's worth checking out: Not only is We Can Be Heroes a great way to spend a family movie night, it's genuinely a fun and exciting adventure film that boasts an outstanding cast of child actors as well as some major stars playing their parents. This includes Christian Slater, Pedro Pascal, Sung Kang, and Taylor Dooley.
Stream We Can Be Heroes on Netflix.
The Motel (Tubi)
The 2005 coming-of-age story The Motel follows 13-year-old Ernest (Jeffrey Chyau), a fatherless boy who spends his days cleaning his family's run-down motel until has a chance-encounter with a drifter named Sam (Sung Kang). As the bond shared by the boy and the man becomes stronger, Ernest begins to explore his dreams of becoming a writer and escaping his life at the sleazy motor inn all while finding a feather figure in Sam.
Why it's worth checking out: Anyone wanting to see a great movie to watch starring Sung Kang that doesn't revolve around driving cars or uncovering intricate conspiracies will certainly find something in The Motel. This low-key drama about a teenager finding himself, and a broken man finding redemption, is as inspirational as it is dramatic.
Code 8 (Netflix)
Based on the 2016 short film of the same name, Code 8 is a sci-fi action film that follows Connor Reed (Robbie Amell), a superhuman who uses his powers to help a group of criminals so that he can raise enough money to help his mother's medication condition. Along the way, he has several clashes with police, including Agent Park (Sung Kang), a man with secrets of his own.
Why it's worth checking out: One of the most popular movies on Netflix not long after it debuted on the streaming service in early 2020, Code 8 is the perfect mix of family drama, crime, and superhuman adventure with multiple twists and turns.
The Fast And Furious Movies (Peacock; Amazon Rental)
As mentioned in the introduction, Sung Kang has been a major part of the Fast and Furious franchise since his character's introduction with The Fast and the Furious: Tokyo Drift. Since then, Han Lue has been a bright spot of the series and played a pivotal role even when he was supposed to be dead.
Why it's worth checking out: It has never been easier to watch the Fast and Furious movies in order (or based on release date) now that so many are available streaming on various platforms. Luckily, a lot of the installments in the franchise involving Han Lue (Sung Kang) can be watched in the same place, making for one hell of a marathon for those wanting to get Justice for Han.
Stream The Fast and the Furious: Tokyo Drift on Peacock.
Rent/Buy The Fast and the Furious: Tokyo Drift on Amazon.
Stream Fast and Furious on Peacock.
Rent/Buy Fast and Furious on Amazon.
Rent/Buy Fast Five on Peacock.
Rent/Buy Fast and Furious 6 on Amazon.
Bonus: One-Off TV Appearances
Before Sung Kang found his fame and fortune with the Fast and Furious movies, he appeared on various TV shows to take on many one-off roles on series like Monk, Cold Case, The Shield, and NYPD Blue. Kang would even continue this after becoming a star, showing up on Monk once more as well as CSI: Crime Scene Investigation, Hawaii Five-0, and Family Guy, to name a few.
As you can see, Sung Kang has quite a career outside of the Fast and Furious franchise, though this isn't to say he should leave the series before it wraps up with the two-part Fast and Furious 10.
Philip grew up in Louisiana (not New Orleans) before moving to St. Louis after graduating from Louisiana State University-Shreveport. When he's not writing about movies or television, Philip can be found being chased by his three kids, telling his dogs to stop yelling at the mailman, or yelling about professional wrestling to his wife. If the stars properly align, he will talk about For Love Of The Game being the best baseball movie of all time.
Your Daily Blend of Entertainment News
Thank you for signing up to CinemaBlend. You will receive a verification email shortly.
There was a problem. Please refresh the page and try again.