Rumer Willis Is Celebrating Sobriety With Her Fans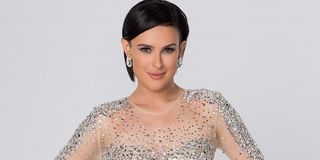 This week, Rumer Willis revealed the inspirational news that she has been sober for six months. The 28-year-old actress and musician took to social media to share the announcement, posting a photo of herself looking fresh and happy with a gentle smile on her face. In the caption for the picture, Willis included a paragraph acknowledging her struggle with addiction and her gratitude for the people who have supported her along the way. She also gave herself a well-earned pat on the back for making it six months in her new sobriety journey. Check out her response:
Wow, what a powerful statement! Surely, Rumer Willis was proud to post about the milestone. At the same time, the picture could be helpful to other people, too. For some people suffering, seeing individuals with a Hollywood platform talk about their struggle with addiction can be a little motivator along the road to recovery. Moreover, it helps to reduce the stigmas attached to addiction when people talk about it. So, perhaps Rumer Willis helped at least one of her Instagram followers with the post.
As the daughter of Demi Moore and Bruce Willis, Rumer Willis has plenty of contacts to whom she can reach out for help if she ever needs it down the road. In fact, many tabloids speculated that both her famous mom and dad had sought treatment for addictions in the past. For example, Demi Moore made headlines in 2012 when she supposedly had a drug-related episode that led her to seek treatment at a recovery facility. Then in 2013, Bruce Willis opened up about his experience of being sober for a while before eventually deciding that an occasional glass of wine with dinner fit with his lifestyle.
Furthermore, the 2015 Dancing with the Stars champion's 23-year-old sister, Tallulah Willis, has firsthand experience with recovery and rehabilitation. She entered a rehabilitation facility in 2014 to get sober and overcome an eating disorder. After sobering up, Tallulah Willis gave an interview to Teen Vogue and looked back on her days caught in the grip of addiction. She said,
So, it is nice to know Rumer Willis has people in her inner circle who can help her continue on a healthy path to recovery. And now that she has communicated her own experience, strength, and hope, she might one day have a chance to give another sick person a chance at recovery, as well.
Your Daily Blend of Entertainment News
Thank you for signing up to CinemaBlend. You will receive a verification email shortly.
There was a problem. Please refresh the page and try again.