Selena Gomez Reveals Kidney Transplant In Moving Post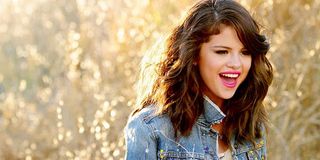 Selena Gomez has revealed she recently underwent a successful kidney transplant surgery. The 25-year-old pop star posted a message on social media to address the matter. Gomez, who has been vocal about her battle with Lupus, said she needed the transplant due to concerns related to her disease. In the emotional message, Gomez explained her absence from the spotlight, thanked her doctors and donor, and raised awareness of the need for Lupus research. Check it out:
In what was a shock to many of her social media fans, Selena Gomez shared the big news with her 126 million followers on Instagram. In the caption for the series of photos, Gomez said she knew some people had wondered why she wasn't actively promoting her new music, so she wanted to let everybody know what was happening behind the scenes.
The series of photos began with a still of Selena Gomez in a hospital bed next to her actress friend, Francia Raisa, who donated her kidney to the pop star. Raisa first gained attention on the critically acclaimed series The Secret Life of the American Teenager, and this year, she appeared in Netflix's Dear White People TV show. Gomez's fans hopped over to Raisa's Instagram to praise the actress with compliments, such as "It was amazing what you did" and "You are the true definition of a friend."
Selena Gomez said the kidney transplant surgery was what she needed to do to improve her overall health. Gomez said she wants to share her experience with the world when the time is right. Then she went on to express words of gratitude to her family and physicians for helping her before, during, and after the surgery. Furthermore, Gomez gave an enormous thank you to her "beautiful friend," Francia Raisa, and wrote:
Finally, Selena Gomez took a moment to give a shout-out to the researchers trying to learn more about Lupus. She also linked out to the Lupus Research Alliance website in hopes of raising awareness about the disease.
It is not the first time Selena Gomez shined a light on Lupus and the need for medical research. She previously talked about her struggle during an episode of The Ellen Show in 2015. During that interview, Gomez explained various aspects of Lupus, including the fact that she would have it forever and would need to continue taking care of herself.
But even though Selena Gomez has talked about her battle with Lupus, not everybody knew she had it, or knew much about it. For example, pop singer Lorde offended some of Selena Gomez's fans this year by joking that being Taylor Swift's friend was like being a friend to a person with an autoimmune disease. The story made headlines in part because Selena Gomez is Swift's good friend and, of course, Gomez has Lupus. Lorde later apologized, which would have been the right move even if Gomez's health had not taken a turn for the worse.
Hopefully, Selena Gomez's health is on the up and up now that the surgery is complete and she is recovering. We'll have to stay tuned to hear more about the experience from Gomez and, perhaps, Francia Raisa.
Your Daily Blend of Entertainment News