Justin Bieber Naked Pictures Posted Online After Selena Gomez Was Hacked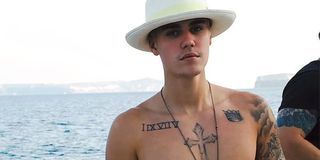 This week, hackers breached one of Selena Gomez's social media accounts and posted nude images of her ex-boyfriend, Justin Bieber. The pictures came attached with an explicit caption. Neither Bieber nor Gomez have responded yet, and the problem now appears resolved, insofar as the images are no longer available. Still, the hack shocked many people.
With 125 million followers, Selena Gomez is the most followed person on Instagram. She most likely became a target for that very reason. Luckily, Gomez's online management team quickly responded to the breach, so says Variety. Her account went offline for a moment and then re-emerged without the nude photos.
The pictures in question previously leaked two years ago. They show Justin Bieber naked during a vacation he and blogger Jayde Pierce took to Bora Bora. At that time, New York Daily News picked up the pictures and published censored versions, but uncensored versions found their way to the Internet.
After the initial leak, Justin Bieber talked about the incident with Billy Bush. The pop singer made it clear he felt "super violated," explaining,
The past few years have been particularly bad for nude pictures leaking on the Internet. There have been many Hollywood victims, including Kirsten Dunst, Jennifer Lawrence, Amanda Seyfried, and Kate Upton. Similarly, Emma Watson faced threats from hackers who threatened to spread nude photos of her earlier this year. In fact, Selena Gomez herself had nude photos stolen and leaked online not long ago.
Justice has prevailed in some situations. In 2012, hacker Christopher Cheney received ten years in prison for stealing and leaking nude photos of many stars, including Christina Aguilera, Scarlett Johannson, and Mila Kunis. Furthermore, Prince William and Princess Catherine fought and won a recent court case against a French tabloid that published topless photos of Kate Middleton without her consent.
Still, the threat has not gone away. If anything, it has worsened, as evidenced by the fact that hackers infiltrated the account of the person with the most followers on Instagram. But the issue is complicated. The photos of Justin Bieber were taken by paparazzi while he was on vacation. That situation nearly repeated itself last year when tabloids published paparazzi pictures of Orlando Bloom nude on a paddle boat with Katy Perry.
So clearly, issues with nude photos have not gone away and are not likely to go away soon. It will be interesting to see if and how Selena Gomez and Justin Bieber respond to this incident. Their on-off relationship began around 2010, and they have not been together in public for at least a year. Still, this seems like a moment when they could stand united.
Your Daily Blend of Entertainment News
Your Daily Blend of Entertainment News
Thank you for signing up to CinemaBlend. You will receive a verification email shortly.
There was a problem. Please refresh the page and try again.