Here's Your Chance to Buy the Only Camera to Return From the Moon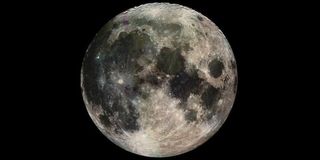 If you're a space geek and have a few hundred thousand dollars lying around the house, you might want to book a ticket to Austria. On March 21, the only camera to have made it back from NASA's Apollo moon missions will be auctioned off at the Westlicht gallery in Vienna. The camera is expected $200,000 to $270,000. Step up, rich American benefactors! Let's bring this thing back to American soil!.
According to Phys.org, the Hasselblad camera was one of 14 NASA sent on Apollo missions 11-17, which took place between 1969-72. This particular model, being sold by an Italian collector, was used by astronaut Jim Irwin during the Apollo 15 mission in 1971. He used it to take 299 photos.
So what happened to the other 13 cameras? Those were left on the moon due to weight concerns on the shuttle. The astronauts were instructed to bring back moon rocks, and were told to leave the cameras behind (of course they took the film out of them first). The Apollo 15 Hasselblad ended up making its way back to earth possibly due to a jam, preventing the film from being released.
Peter Coeln, the owner of the Westlicht gallery gave a few details on the camera, stating that the small plate on the inside with the number 38 confirms that it was that the one NASA used. "It is 100-percent proof that this camera is the real thing and really was on the moon," said Coeln.
No word if the camera still works, but if it does, fingers crossed that no one uses the thing to take a selfie.
Your Daily Blend of Entertainment News
Thank you for signing up to CinemaBlend. You will receive a verification email shortly.
There was a problem. Please refresh the page and try again.