Kelly Clarkson Is Dating Reba McEntire's Stepson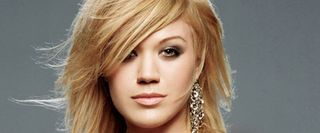 Sometimes break-ups can be so extremely painful it is difficult to get back on the horse and give dating a go again. Such may have been the case for Kelly Clarkson, who broke up with "Best Days" singer Graham Colton over six years ago and has had plenty of trouble getting a good man to come along since. In the past few years, rumors the "Breakaway"singer was gay probably did not help her to get a date, either. To set the rumor record straight: No, Clarkson is not gay, and yes, she is working the romance angle, once again.
The 29 year-old recently spoke to a Toronto radio station CHFI 98.1. During the course of the conversation, the American Idol winner's love life was brought up, to which she spoke out about her beaux.
If that statement seems a little confusing, it is because she is talking about a partner she has had for several months. According to US Weekly, Clarkson has been dating 35 year-old Brandon Blackstock, the son of her manager, who also happens to be related via his dad's marriage to Reba McEntire.
Pop Blend currently has no news on when exactly the couple got together, but since Clarkson kept the relationship under wraps for a while before coming out to the press to state she is dating someone, it seems as if she is confident the couple's relationship is more than a winter fling. Which is great, because if anyone deserves a little happiness in her love life, it's Clarkson. Although an album like Rolling in the Deep could do wonders for her career.
Your Daily Blend of Entertainment News
Thank you for signing up to CinemaBlend. You will receive a verification email shortly.
There was a problem. Please refresh the page and try again.