Every biopic trying to capture the life of an individual faces the exact same inherent problem: an individual's life doesn't play out like a traditional story. Awareness of this frequently leads filmmakers to go the route of identifying and playing out a meaningful event that encapsulates who a person was, but every so often there are movies that aim to just try and squeeze a whole existence into 120 or so minutes. The great risk, naturally, is creating what functions less like a narrative, and more like a clip show with a story strung through it.
This is describing a general circumstance, but it's also an apt description of the flaws in Lee Daniels' The United States vs. Billie Holiday.
Armed with a non-linear structure and a goal to explore multiple decades in the life of a massively influential figure, the new film winds up being bizarrely scattershot, not only in its storytelling, but also in its style. The movie has the great fortune of being anchored by Andra Day's brilliant lead performance, who moves the audience capturing the pain and passion of the titular legendary singer, but the biopic is so all over the place that it's never able to create any flow or consistent pacing.
As explained in text at the start of the film, the great center of conflict in The United States vs. Billie Holiday is the song "Strange Fruit," a part of her repertoire recorded in 1939 that's viewed as incredibly controversial due to its overt references to the practice of lynching in the South. Her performances stir up debate that the FBI – and in particular Federal Bureau of Narcotics Commissioner Harry Anslinger (Garrett Hedlund) – wants shut down immediately, and thus a target is put on the singer's back.
What ends up aiding the feds in their pursuit of Holiday is that she is a heroin addict, and a drug bust winds up landing her in prison for a year. Following her release, however, she has a massive comeback concert as Carnegie Hall, and for the rest of her life she continues to sing "Strange Fruit" in defiance of those who wish to silence her – and while also continuing to battle her vice-like drug habit.
The United States vs. Billie Holiday winds up being all over the place trying to capture every narrative thread.
On paper that plot description may seem straight forward, but that's because it is a massively streamlined version of what the movie is. Amidst the controversy involving "Strange Fruit" and the law is a subplot involving young FBI agent Jimmy Fletcher (Trevante Rhodes), who goes from busting Billie Holiday to becoming her lover. But he's not the only romantic interest established, as the feature also chronicles her time with actress Tallulah Bankhead (Natasha Lyonne), and her series of abusive relationships with men like James Monroe (Erik LaRay Harvey), John Levy (Tone Bell), and Louis McKay (Rob Morgan). And there's a randomly included framing device involving a radio interview with Reginald Lord Devine (Leslie Jordan). And there's also full performances of songs included so that the audience gets a true sense of Holiday's talent, and even a hallucinatory journey that takes us back to her childhood. All of this unfolds with arbitrary jumps through time to moments in Holiday's life that the film thinks are significant. It's all over the place.
Ultimately The United States vs. Billie Holiday is a movie that comes together completely without structure, and while that's helpful in terms of just highlighting some of the biggest moments in the eponymous performer's life, it doesn't make for much of a cinematic experience.
The style of The United States vs. Billie Holiday doesn't do it any favors, as it's as frenetic as the story.
Given its approach to Billie Holiday's story, the film would have greatly benefited from an evolving aesthetic that could have helped navigate the audience through the constantly shifting timeline of events – but instead what's delivered is haphazard as the narrative. There are transitions used occasionally, with the action going back-and-white and spurts of archive footage are spliced in, but there's no real pattern to these spurts of style, as it's far more frequent for jumps in time to simply be identified with a displayed year in gold lettering at the bottom of the screen. The touches are nice, but with no consistency to them they are just part of the jumbled feeling the movie possesses.
Andra Day's turn as Billie Holiday doesn't save the film, but it's an awesome breakout performance.
There is a lot about The United States vs. Billie Holiday that doesn't feel like it knows entirely what it's doing, but that never fails to be compelling is the performance by Andra Day. Though the film marks her first leading role, you wouldn't know if just based on what's on screen, as she has all the confidence in the world and a strong dramatic presence. It's a role that demands a lot as far as range, as she has to portray Holiday's radiant, sultry stage presence as well as the extreme lows of her heroin usage and abusive relationships, but Day is wonderful and provides a deeply human side to an icon.
The United States vs. Billie Holiday doesn't so much feel like a film based on a screenplay as much as it does a series of index cards pinned to a corkboard. It does provide a deeper look into a complicated life, and tells a story that on a larger level is most certainly worthy of the biopic treatment, but it doesn't always seem to have a firm grasp on exactly what it's trying to say or get across about the singer. By the end of it you do have a greater appreciation for what Holiday went through during her career, and audiences will immediately be tuned into to what Andra Day is doing next, but the movie also doesn't quite come together coherently enough to deliver proper impact, and that's a disappointment.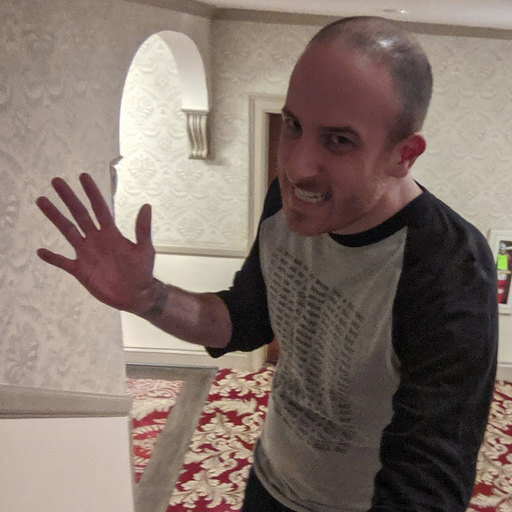 Assistant Managing Editor
NJ native who calls LA home and lives in a Dreamatorium. A decade-plus CinemaBlend veteran who is endlessly enthusiastic about the career he's dreamt of since seventh grade.