How To Watch The Mandalorian Season 3 Online And Stream New Episodes Now on Disney Plus
The Mandalorian returns with more high stakes space adventures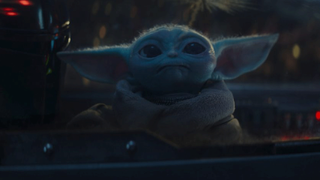 (Image credit: Disney)
Watch The Mandalorian Season 3
Swipe to scroll horizontally
Watch The Mandalorian Season 3: Synopsis
We're over the Tatooine moons about the return of TV's most memorable odd-couple: Mandalorian bounty hunter Din (played by Pedro Pascal) and the force-wielding child Grogu, who continue to navigate the galaxy post-Galactic Empire.
The show's Season 2 finale went over like the explosion of the Death Star: delivering an emotional, action-packed climax whose unexpected appearance of a certain X-wing flying Jedi Knight left jaws on the floor.
The story trajectory of Mando and Grogu then crossed over into spin-off series The Book of Boba Fett before the duo set off for Mandalore in a souped up Naboo starfighter.
There, Din will hope to be forgiven for transgressing the Mandalorian order as Grogu becomes more proficient at wielding the Force, while New Republic pilot Carson Teva (Paul Sun-Hyung Le) brings dark tidings of a threat that could plunge the galaxy back into chaos. The rise of the First Order, perhaps?
In addition to Pascal, Amy Sedaris returns as Tatooine mechanic Peli Motto, and Carl Weathers is back as bounty hunter guild leader Greef Karga, with Back to the Future actor Christopher Lloyd confirmed to appear in an undisclosed role.
Prepare yourself for more gripping Star Wars drama and epic visual spectacle as we explain below how to watch The Mandalorian Season 3 online now, and only with a subscription to Disney Plus.
How to watch The Mandalorian Season 3 Online
May the Force be with you on March 1, when The Mandalorian Season 3 debuts on Disney Plus (opens in new tab). New episodes will arrive on the platform every Wednesday at approximately 12.01am PT / 3am ET/ 8am GMT, until the season finale on April 19.
If you're not already subscribed to Disney Plus, you can opt for its $10.99/£7.99/CA$11.99/€8.99/AU$11.99 monthly rate (opens in new tab). If you're in the US, that's paying for its Ad-Free plan.
You can also opt into ads and currently lock in a discounted price of $6.99 a month for the first three months (opens in new tab) (down from $7.99 a month).
Alternatively, save as much as 16% by paying $109.99/£79.90/CA$119.99/€89.90/AU$119.99 for a year upfront.
Watch The Mandalorian Season 3 online with the Disney Plus bundle
Those in the US can get an even better value for money by subscribing to the Disney Plus bundle plan. Bringing together Disney+, Hulu and ESPN+ under one subscription (opens in new tab), there are now even more packages depending on exactly what you want to watch.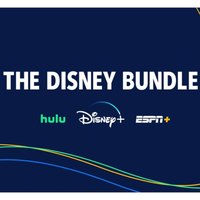 (opens in new tab)
Disney Plus bundle: from $9.99 a month (opens in new tab)
The best value way to get Disney Plus is through the Disney Plus bundle, which adds in Hulu and ESPN Plus under one monthly subscription. Costing just $12.99 a month, it combines ad-free Disney Plus, Hulu (With Ads), and ESPN Plus, saving a total of $16 if you were to subscribe separately. For a complete ad-free experience, you can remove commercials on Hulu and pay $19.99 a month. Not a sports fan? Get Disney Plus and Hulu for just $9.99 a month.
---
The Mandalorian Season 3 trailer
The Mandalorian Season 3 release schedule
Episode 1, "Chapter 17: The Apostate" - March 1
Episode 2, "Chapter 18" - March 8
Episode 3, "Chapter 19" - March 15
Episode 4, "Chapter 20" - March 22
Episode 5, "Chapter 21" - March 29
Episode 6, "Chapter 22" - April 5
Episode 7, "Chapter 23" - April 12
Episode 8, "Chapter 24" - April 19
Your Daily Blend of Entertainment News
Daniel Pateman has been a freelance writer since 2018 and writing for fun for much longer. He currently works across Future Plc brands like TechRadar, T3, Games Radar, and What Hi-Fi?, where he has produced detailed guides on the best streaming services and regularly writes How to Watch pieces informing our readers where to watch the hottest new films and TV shows.
In addition to his work with Future, Daniel writes broadly on topics across the cultural spectrum, including photography, sculpture, painting, and film, the latter being the medium closest to his heart. He's been published in Aesthetica, The Brooklyn Rail, and Eyeline magazine, interviewed various artists and has reviewed exhibitions within the UK and internationally. He's also commissioned by curators and artists to help produce catalogue essays, press releases, and museum wall text.