Planet Sex With Cara Delevingne: 5 Things To Know Before You Watch The Hulu Docuseries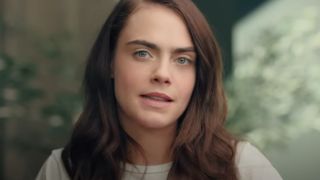 (Image credit: Hulu)
The past few years could be considered the golden age of the docuseries, with streaming services like Netflix, HBO Max, and Peacock boasting massive libraries of educational and entertaining explorations of a myriad of topics and people throughout history and modern times. And the same can also be said about Hulu, which continues to add riveting and engaging docuseries to its growing library of original titles that push the envelope like one of its newest docuseries, Planet Sex with Cara Delevingne.
On Valentine's Day 2023, Hulu subscribers were given a front row seat to the Carnival Row star's sex-centric docuseries, a new show that is both fun and educational, raw yet refined, and eye-opening, to say the least. But before you watch Planet Sex with Cara Delevingne, there are a few things you should know.
Planet Sex With Cara Delevingne Is An Exploration Of Human Sexuality And Identity
As the name suggests, Planet Sex with Cara Delevingne is a documentary series that turns its focus to all things sex. However, it isn't all about making love and making porn (though both are covered in the series), as the new Hulu title also focuses on things like sexual identity and what it means to various people who come in contact with the model and actress on her exploration.
The Series Sees The Model And Actress Conducts Interviews, Demonstrations And Experiments With Various Experts
Over the course of Planet Sex with Cara Delevingne, the model and actress goes to great lengths to get a better understanding of human sexuality and sexual identity while also coming to terms with her own insecurities when it comes to the topic. This includes speaking with experts (both on the cultural and scientific sides of the spectrum), taking part in demonstrations, and also participating in experiments that help her make sense of everything.
Planet Sex With Cara Delevingne Has A Fun Yet Educational Tone
By focusing on both the cultural and scientific aspects of human sexuality, Planet Sex with Cara Delevingne has a fun yet educational tone that gives it a unique voice. Yes, a great deal of information is presented throughout the Hulu original series, but it doesn't feel like you're back in high school being forced to sit through an awkward sex education class. It's fresh, daring, and honest about the subject matter, creating a unique experience unlike any other.
The Series Consists Of Six Episodes Touching On Different Topics
Planet Sex with Cara Delevingne is split into six episodes ranging from 40 to 45 minutes in length, meaning you could definitely knock it out in a couple of sittings. Each of these episodes focus on a different topic, including the LGBTQ+ community, the "orgasm gap," gender fluidity, the feminist porn movement, monogamy and polyamory, and the cosmetic surgery industry. And all six episodes are available right now.
Planet Sex With Cara Delevingne Is Rated TV-MA
Though expected, it should be noted that Planet Sex with Cara Delevingne is rated TV-MA and viewer discretion is advised. With adult language, situations, and conversations, this is clearly meant to be watched by adult audiences. In the event you wish to show it to a younger audience, you will most likely want to vet each episode before doing so.
Hopefully, this helps make sense of Planet Sex with Cara Delevingne, which is now streaming in full on Hulu. Make sure to check out our 2023 TV schedule to see what other new additions are coming to Hulu and various other channels and streamers in the coming weeks and months.
Stream Planet Sex with Cara Delevingne on Hulu. (opens in new tab)
Your Daily Blend of Entertainment News
Philip grew up in Louisiana (not New Orleans) before moving to St. Louis after graduating from Louisiana State University-Shreveport. When he's not writing about movies or television, Philip can be found being chased by his three kids, telling his dogs to stop yelling at the mailman, or yelling about professional wrestling to his wife. If the stars properly align, he will talk about For Love Of The Game being the best baseball movie of all time.