The Best Hulu Original TV Shows To Watch Right Now
From The Handmaid's Tale to UnPrisoned.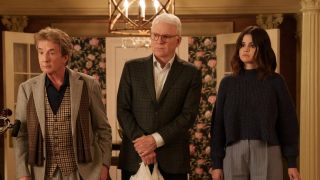 (Image credit: Hulu)
In recent years, streaming services have been producing a plethora of engaging and award-winning programming, adding more scripted series to the many already airing across network and premium cable channels. Hulu has not been an exception. The streaming service may not have as large of a library as Netflix, but it has expanded over the years to include a number of memorable original series worthy of checking out.
From The Great to UnPrisoned, the streaming service has delivered some excellent content, and you can get all of it with a Hulu subscription. To help narrow it down for your next binge-watch, we've compiled several of the best Hulu original series that you can watch right now.
The Handmaid's Tale
Probably one of the most known Hulu original shows, The Handmaid's Tale has continued to prove just how amazing of a series it is through its brilliant storytelling and fantastic acting. In this original series adaptation of Margaret Atwood's novel, the United States has become a dystopian society where women are seen as property of state and used in order to reproduce. However, it's not long before they begin to rise up, and take back their freedom. Having been the recipient of many Emmy awards, with five seasons and a sixth (and final one) on the way, this is a show you certainly want to check out.
Stream The Handmaid's Tale on Hulu.
Pam & Tommy
Let's move on to a great biographical miniseries. Pam & Tommy, starring Lily James and Sebastian Stan in the titular roles, covers their relationship that the two had back in the '90s, and the sex tape they made on their honeymoon that was released to the public without their consent, including all of the backlash that came with it. The series was nominated for several Primetime Emmy awards, and the Pam & Tommy cast was all amazingly talented.
The Act
If you want another intriguing biographical miniseries, then The Act is for you. In this miniseries based on a true story, we follow Gypsy Rose Blanchard and her mother, who, for years, pretended that her daughter had serious illnesses. The story ultimately ended in tragedy. Starring Joey King from The Kissing Booth cast as well as Patricia Arquette, this miniseries is suspenseful and brilliantly acted. With eight episodes, it's the perfect series to watch in an afternoon.
Welcome To Chippendales
Ever wonder how one of the most famous male strip clubs started? Get a dramatization of that story here with Welcome to Chippendales. The Hulu original series tells the story of Steve Banerjee, a young man who is looking to become successful in America by creating Chippendales, but years later, every part of his success starts falling to pieces. The Welcome to Chippendales cast is full of talent, and the story is intriguing from start to end.
Stream Welcome to Chippendales on Hulu.
The Great
At the beginning of every episode, The Great informs viewers that it's "an occasionally true story," and it is. Of course, this Hulu original is the brainchild of The Favourite scribe Tony McNamara, who seems to relish in the lavish frivolity of royalty. The Great, which stars Nicholas Hoult and Elle Fanning as part of the fantastic The Great cast, is loosely based on the life of Catherine the Great who, after marrying Peter III of Russia, plots to kill him.
There are a lot of great wigs, wildly over-the-top characters, and scathing commentary. The series is nothing short of comedic brilliance, boosted by strong performances, and is worth every minute of your time. There are three seasons so far to binge, and while it hasn't been renewed for a fourth yet, the first three are enough to enjoy. Huzzah!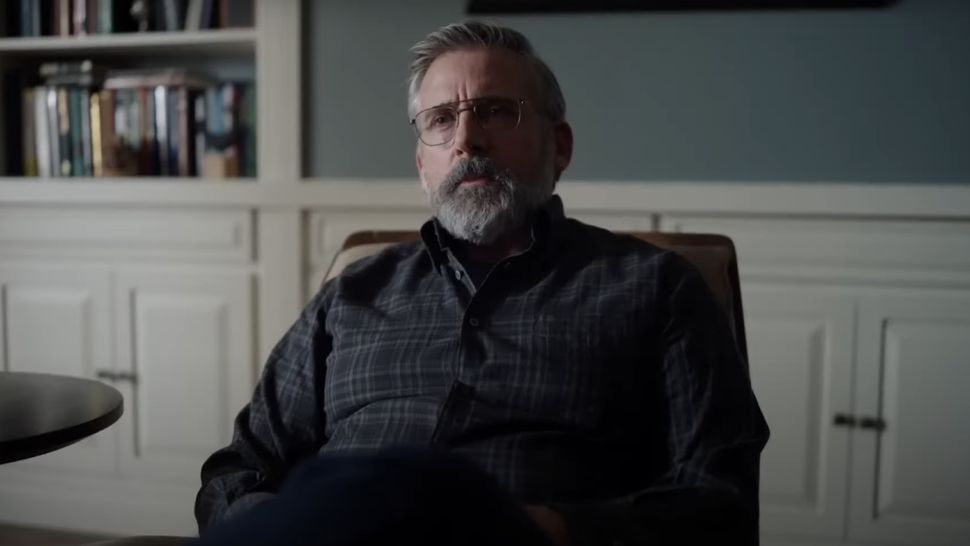 The Patient
What's the first thing you think of when you think of actor Steve Carell? For me, it's been a combination of him in The Office and Bruce Almighty, but for those who don't know, Carell is an excellent dramatic actor as well, having earned Academy Award nominations and now, showing off those drama chops in The Patient. The FX series on Hulu follows the story of a therapist who undergoes a terrifying experiment – he is captured by a serial killer and is forced to help the murderer cure his urges to kill. Truly, a suspenseful show from beginning to end, and Carell is brilliant.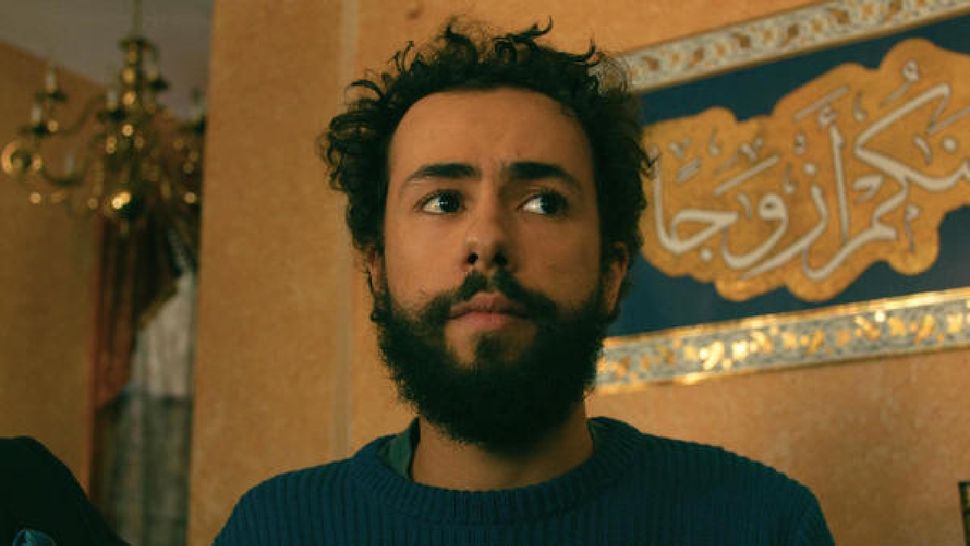 Ramy
Hulu's Ramy garnered a 2020 Golden Globe win for series star and co-creator Ramy Youssef. The series is a character study that turns Ramy into his own worst enemy. As he seeks to find love, religious guidance, and purpose, Ramy's good intentions often blow up in his face.
Ramy's first two seasons also explore the duality of his Egyptian-American identity and takes the time to flesh out the supporting characters as well. The series is poignant, funny, and emotionally raw. Ramy Season 2 takes things a step further and really examines the titular character more deeply through the eyes of other people, including second season addition Mahershala Ali.
Only Murders In The Building
Ever wonder what would happen if Martin Short, Selena Gomez and Steve Martin were all in the same apartment building together and a murder happened? That's what Only Murders in the Building answers – well, they play characters who live in an apartment building anyway. This fun Hulu series tells the story of three podcasters who use their true crime knowledge to solve a murder within their home, despite not really being investigators at all.
The Only Murders in the Building cast is star-studded, hilarious, and will almost make you want to become a true crime enthusiast so you can look as cool as them while they solve a murder. There are two full seasons to watch, and as of updating this in August 2023, the third season is currently airing, with brand new stars that joined alongside Short, Martin and Gomez.
Stream Only Murders in the Building on Hulu.
Fleishman Is In Trouble
In this drama starring Jesse Eisenberg, Fleishman is in Trouble is all about Dr. Toby Fleishman, a man who is recently divorced and trying to stabilize his now single life when all of a sudden, his ex-wife vanishes, and now he has to take care of their children on his own while also trying to learn the ways of being a single parent. However, he finds out that the way to figure out where his wife went, is to find out what went wrong in their marriage. That alone could be the key. The series received positive reviews from critics, and had some stellar performances.
Stream Fleishman is in Trouble on Hulu.
Normal People
The rise and fall of Marianne's relationship with Connell is at the core of Normal People. Based on the novel by Sally Rooney and starring Daisy Edgar-Jones and Paul Mescal, their romance begins while they're at school in a small Ireland town and carries on through their years at college. The series is replete with fantastic and complex performances that make the series all the more intimate and crushingly powerful in its execution. One of the standouts of Normal People is that the show doesn't shy away from the messy, complicated love lives of its lead characters, which makes for an intense and wondrous binge.
Solar Opposites
Co-created by Mike McMahan and Justin Roiland, Solar Opposites is an animated series tailored for adult audiences. With four seasons under its belt, the show revolves around a family of aliens forced to remain on Earth after crash-landing on the planet, leading to a string of subsequent adventures. Garnering reviews of praise from critics, the series is sprinkled with moments that might just have you clutching your side from fits of laughter. There's even a Christmas special and a Halloween special you can watch.
Stream Solar Opposites on Hulu.
The Bear
If you want to talk about a stressful show, you need to check out The Bear. This Hulu original, starring Jeremy Allen White, follows Carmy, a chef who once worked in a fine-dining restaurant and returns home to his family's sandwich shop in Chicago to run it after his brother commits suicide. The show is so good and the story is amazing as well, and you get to see some stunning (and quite plainly, delicious) food. White is a fantastic lead, and the rest of The Bear cast is stunning too. You don't want to miss out on this one - and there's already two seasons to watch.
History Of The World, Part II
If you're looking for a hilarious sketch comedy show, be sure to check out History of the World, Part II. The limited series is a sequel to the 1981 Mel Brooks film, History of the World, Part 1, and is exactly what you would expect it to be — a sketch show about historical points of the world but parodied, and extremely funny, featuring tales about human legends and different periods of time. The History of the World, Part II cast is freaking enormous. I'm sure that with each of its episodes that are released, you'll find someone you love to watch.
Stream History of the World, Part II on Hulu.
Tell Me Lies
Hulu offers a wealth of dramas, and among them, Tell Me Lies stands out as a great pick. The show elevates the drama and romance genres with its narrative centered around Lucy Albright and Stephen DeMarco, whose paths cross during their college years. Initially, their relationship appears typical of a college romance, but as the plot unfolds, it takes a transformative turn, leaving a huge impact on their lives due to their insatiable attraction. The series stars Grace Van Patten and Jackson White and draws its inspiration from Meaghan Oppenheimer's novel of the same title, and has a delicious yet dangerous romance you won't get enough of.
Reasonable Doubt
Legal dramas hold a special appeal for me, and Hulu has delivered with Reasonable Doubt, a legal series that grabs your attention right from the beginning. The narrative primarily revolves around Jax Stewart, portrayed by Emayatzy Corinealdi, a defense attorney at an L.A. law firm. Viewers of the show witness her as she navigates through demanding cases, all the while striving to unravel her personal matters. To add a twist, a former client unexpectedly reenters her life, when he is released early from prison. Currently boasting one riveting season, the show has a second season already in the works.
Stream Reasonable Doubt on Hulu.
UnPrisoned
Lastly, we have UnPrisoned. Featuring Kerry Washington and Delroy Lindo in leading roles, UnPrisoned presents the perfect comedy escapade for a leisurely Saturday afternoon binge-watch. Drawing inspiration from creator Tracy McMillian's life, the series follows the journey of a therapist and single mother whose world takes an unexpected turn when her father is released from prison, and he chooses his daughter's home as his place to re-enter society. This dynamic comedy duo not only delivers laughter but also an unexpectedly touching depth of emotion.
All of the above shows are currently available to stream on Hulu. For more on what to watch, be sure to check out our 2023 TV schedule to see if any of these shows have a new season coming soon – or to find even more great Hulu shows to watch.
Your Daily Blend of Entertainment News