10 Superheroes That Need Their Own Netflix Shows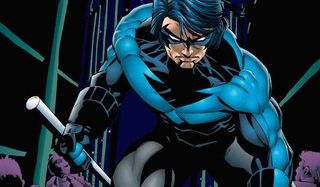 With more superhero adventures being seen on TV than ever before, it's no wonder that Netflix jumped into the game by signing on with Marvel. Daredevil premiered in April to critical acclaim and has already been renewed for a second season. Later this year, we have Jessica Jones, followed by Luke Cage, Iron Fist and The Defenders. But why stop there? Why not feature more superhero adventures not just from Marvel, but DC Comics as well?
Let's face it, not every superhero is cut out to star in a film, but that doesn't mean they shouldn't get the opportunity to lead their own adventure. Netflix has proven it can produce good content, and if Daredevil is any indication, any show on there featuring a costumed adventurer should at minimum be a quality product, if not exceptional. Taking into account future superhero projects on both the big and small screens, as well as Netflix's more limited budget per show, these are the heroes from both Marvel and DC we believe need to have their own series on the streaming platform.
10. Blade
Marvel's resident vampire hunter was the star of three films between 1998 and 2004, and his only other live-action project was a one-season series on Spike in 2006. Marvel acquired the rights back to Blade from New Line Cinema several years ago, but they haven't done anything with him yet. Despite Wesley Snipes' eagerness to make a fourth film, it doesn't sound like Blade fits into Marvel's theatrical plans, so a Netflix series is the next best option to reintroduce the character. Because these shows skew darker and grittier, having a guy slice and dice these pale bloodsuckers would be a great fit for the digital platform. Doctor Strange is delving into the world of magic in 2016, so Blade could be an extension of that by introducing various horror elements.
9. Stargirl
Courtney Whitmore is a legacy hero, which we don't often see in superhero stories outside of the comic books. As Stargirl, Courtney inherited the Star-mantle from the first Star-Spangled Kid Sylvester Pemberton and uses the same cosmic staff that Jack Knight, a.k.a. Starman, once wielded. She is also partnered with Pat Duggan, who was once Pemberton's old sidekick Stripesy and now fights crime in an armored suit as S.T.R.I.P.E. A Netflix Stargirl series would have Courtney learning the ropes of being a superhero with some help from her elders while also carving out a name for herself. Best of all, unlike Marvel's dark entries, it would ideally be a show suitable for the whole family.
8. Zatanna
Constantine was DC's latest attempt at doing a mystical series, and it didn't go so well. Still, that doesn't mean everyone should give up on creating a show centered around magic. What might work better is using a character that is viewed more as a superhero. Enter Zatanna, the tuxedo-clad stage magician who uses real magic to fight otherworldly creatures and threats. She's previously been seen in live-action on Smallville, and since attempts to make a live-action movie failed last decade, giving her a series is the next best way to put her in the spotlight. Of all the entries on this list, a Zatanna show would likely be the most expensive to produce given the effects needed to create her magic, but it would be worth it. This could also lead to appearances from other magical DC characters, including perhaps Matt Ryan reprising John Constantine again.
7. Booster Gold & Blue Beetle
It may be cheating to have two characters in one entry, but it would be wrong not have these two paired together in a series. Booster Gold is a glory-seeking time traveler from the future, while Blue Beetle is a genius inventor with a variety of bug-themed gadgets. Together they make one of the most hilarious duos in the DC universe. Arrow originally wanted to use Ted Kord (Beetle) for Season 3, but DC said they had other plans for him, and he was replaced with Ray Palmer. No such projects featuring him have emerged, so putting him on Netflix would finally allow him to be introduced in the CW's DC TV universe. As for Booster, since Legends of Tomorrow is using Rip Hunter as its resident time traveler, this is the next best way to use him. If seeing these two fight crime together isn't enough of a draw for you, the series would also have humor working for it with the duo's crazy antics.
6. Moon Knight
Don't think of Moon Knight as Marvel's version of Batman. If you look closely, this guy might be more screwed up than Gotham City's Caped Crusader. While most superheroes have their share of issues, be they physical or mental, Moon Knight is one of the few heroes that suffers from dissociative identity disorder and has dealt with as many as three alter egos at once. Despite fighting for good, this is a character who is truly tragic and is perfect for deep character study. Despite primarily using his fighting skills and gadgets against evil, Moon Knight does have connections to mysticism (which includes briefly having powers) and Egyptian mythology, so we would get to see great action scenes and the magical elements in the MCU that Moon Knight is forced to deal with on a regular basis.
5. Spider-Woman
Although she shares the same arachnid as Marvel's famous web-slinger, Spider-Woman has distinguished herself as a unique character not just with different abilities (like being able to fly and shoot bio-electric energy), but with her spy background. Jessica Drew started out as a brainwashed HYDRA agent in the comics before eventually overcoming the organization's control and becoming a superhero. Later she worked with S.H.I.E.L.D. and the extraterrestrial group S.W.O.R.D. It would be easy enough to establish Jessica's spy connections in the MCU, so all that's left is to inject her with a serum derived from spider blood (or just change the way she gets her abilities) and we have a great story full of both superhero action and secret agent intrigue.
4. The Question
As director Kevin Smith recently pointed out, nothing is more frightening than a guy with no features cornering you in an alley and beating you to a pulp. That's the appeal of Vic Sage, a.k.a. The Question, who puts on a faceless mask as a disguise. Like Batman, Question relies on intimidation and badass fighting skills to take down enemies, and his background as an investigative reporter makes him one of DC's best detectives. While the second Question, Renee Montoya, would work well as the hero, it's unlikely she could be the star of the series given her role on Gotham. Picture a Question series as less of an outright superhero show and more as a mystery series with the protagonist fighting the corrupt and powerful. Basically, it's Sherlock meets Arrow.
3. Nightwing
Dick Grayson is said to be one of the leads in TNT's Titans, but there's barely been any word on that project's development. If that project is ends up getting scrapped, than give the former Robin his own show. Start it off with him quitting as Batman's sidekick and moving to Blüdhaven (or some other city) to make a name for himself as Nightwing. In order for the show to work, there would need to be no Batman appearances, at least for the first several seasons. Dick needs time to settle in and build his own cast of characters before his former mentor shows up. Like Daredevil a Nightwing series would a be great platform to show off amazing fight sequences and impressive practical effects. Sure he's fought his fair share of supervillains, but most of the adversaries that Dick fights are non-powered criminal scum.
2. Punisher
Fury's Jon Bernthal has been cast as the MCU's Punisher, and will be debuting next year in Daredevil Season 2. While it will be great to see Frank Castle feuding with the Man Without Fear over crimefighting methods, it would be a waste if this didn't lead to Frank Castle's own series down the line. By all accounts, Marvel isn't willing to go past the PG-13 rating with movies since they want them to be accessible to people of all ages, so it's unlikely Punisher will get a fourth film since any Punisher adaptation (aside from kid-friendly cartoons) tends to be R-rated. Netflix is basically Punisher's only hope of leading his own adventure in this universe, and considering that the films weren't well reviewed, a 13-episode series might be the best way to deliver a great story for him.
1. Black Widow
Despite pleas from fans, it doesn't look like Marvel will be giving Black Widow a solo movie anytime soon. Granted, she has played a substantial role in nearly all of her appearances so far (Iron Man 2 is debatable), but many of us want to see her starring in her own adventure, not just as a supporting character/player in an ensemble. Black Widow has proven herself to be a great character in the MCU, and now it's time to show off her skills and resourcefulness in a solo spy story. Because Scarlett Johansson is in high demand, it's unlikely that a Black Widow series would be continuous. It's more likely it would have to be a one-off limited series, but it's one we'd still take.
Your Daily Blend of Entertainment News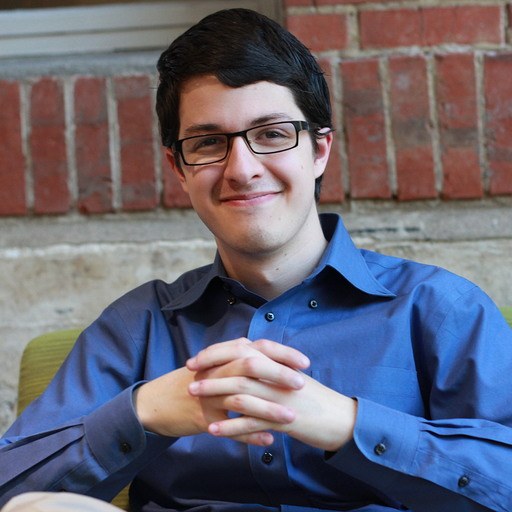 Connoisseur of Marvel, DC, Star Wars, John Wick, MonsterVerse and Doctor Who lore. He's aware he looks like Harry Potter and Clark Kent.