13 Shows NBC Should Be Embarrassed About Canceling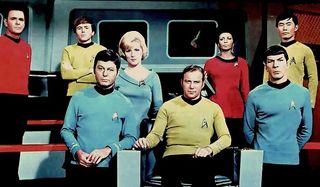 As a TV network that has existed for over 70 years, NBC has expectedly and understandably brought an end to plenty of shows that fans were pissed to see leaving. You're never going to make friends by canceling things, and some of their decisions to take shows off the air still sting today. We TV viewers are an emotionally fragile bunch, obviously.
Here are 13 series that were too good to ever get canceled, much less canceled so early into their runs. And yes, Matthew Perry shows up. If you'd like to see more in this series, here's 12 shows Fox should be embarrassed about canceling.
Freaks and Geeks
To many, Freaks and Geeks is right up there with Firefly in topping the annals of shows that were ended before their time. The comedic drama came from current Hollywood megastars Paul Feig and Judd Apatow, with a cast of future stars like James Franco, Seth Rogen, Linda Cardellini, Jason Segel, and Martin Starr (among others). It brilliantly looked at the trials, smiles and tribulations of high school life, through the prism of the early 1980s, and it seriously couldn't have been a better series. (Joe Flaherty for the win.) Though its final episode served as a wonderful and sensible farewell, it still shouldn't have come around for another couple of years.
Constantine
Comic book TV shows are all the rage now, although most of them are of the superhero variety. NBC should get the tiniest bit of credit for going out of their comfort zone to bring the world the weird and often horrific adventures of occult expert John Constantine. But they could have, you know, actually been proud of it and given it something better than a Friday night timeslot. And they also could have been more upfront with their disinterest in keeping Constantine on the air, rather than drawing out the rabid fanbase's hopes and dreams, thus making the eventual cancelation feel harsher than it was. We're hoping anyone but NBC decides to put faith back into it after his appearance on Arrow this season.
Car 54, Where are You?
One of the first truly great and ahead of its time comedies on TV, Car 54, Where are You? was created by The Phil Silvers Show mastermind Nat Hiken in 1961, and the show only made it through two seasons before NBC siphoned all the gas out of it and took it off the air. The show centered on NYPD officers Toody and Muldoon, played respectively by the always hilarious Joe E. Ross and Fred Gwynne, and also had Gwynne's future Munsters co-star Al Lewis in there. The show was a victim of relatively low ratings for its Sunday night timeslot, and the second season only exists because most people still involved agreed to make it for less money. The lame duck big screen adaptation doesn't hold a candle.
Star Trek: The Original Series
Back in the early 1960s, no one in their right mind could have expected that the sci-fi ensemble drama Star Trek would end up becoming one of the most popular fictional franchises in history, spawning movies, TV spinoffs, video games, toys and just about everything else that can be marketed. Back then, it was just a low-rated series that drew mixed reviews from the general public, although the core Trekkie fanbase was there from the start. (Just not as vocal.) And so NBC shuffled its schedule around before eventually pulling the plug after Season 3. And the rest, as they say, is a history where people have trashed NBC for making such a stupid decision.
Eerie, Indiana
Rare is the TV series that is imaginative, weird and smart enough for adults while basically aimed at children. But that's exactly how things were with the short-lived Eerie, Indiana, which debuted in 1991 and was canceled before the last of its 19 episodes could air. The show centered on Omri Katz's teen Marshall Teller, whose family moved to the titular town that was home to urban legends (like Elvis still being alive) and other bonkers scenarios that make it a perfect pairing for Are You Afraid of the Dark? and shows of that nature. It was funny, it was creepy and it developed a huge following later that NBC would have loved at the time.
My Name is Earl
To be fair, My Name is Earl got four seasons on the air, and the declining ratings were matched to the show running out of steam on its central concept of Jason Lee's Earl righting all of the wrongs on his karma-centric list. But the reason why NBC sucks for canceling My Name is Earl is because they hadn't given any real hints that they were going to do so, and so creator Greg Garcia probably had few reservations with ending the Season 4 finale with a cliffhanger that would have told audiences who Earl Jr.'s dad really was. And it was probably going to be someone famous. Attempts were made to bring the show elsewhere, but they fell through, and we remain clueless.
Studio 60 on the Sunset Strip
Studio 60 on the Sunset Strip seemed like it had the perfect recipe for a years-long success. It was created by Sports Night and West Wing's Aaron Sorkin, it centered on the behind-the-scenes workings of an NBC sketch series in the vein of Saturday Night Live, and it was the first major post-Friends series for star Matthew Perry. Plus, Bradley Whitford, because of course. It was a critical darling, and although it wasn't a ratings smash, the network believed in it enough to give it 22 episodes, initially shushing those who thought it would be canceled mid-season. And then, of course, it got canceled mid-season, with the last 6 episodes airing after the fact.
Hannibal
Like Constantine, Hannibal even making it to air in the way it did was something that probably never should have happened. The show was deeply complex, featured some of the most amazing visuals on TV, utilized gore and horror not just for shock value but to inform the story and its characters, and was expertly led by Mads Mikkelsen and Hugh Dancy. And it actually defied expectations by lasting for 3 13-episode seasons. But creator Bryan Fuller was just getting to his best stuff in Season 3, which was finally reaching the timeline of author Thomas Harris' novels, and it was canceled before we ever got to see Clarice Starling on the small screen. Maybe we should blame the lack of audiences on this one, but I'm comfortable hating on NBC.
The Monkees
A show that was such a part of the time period that it's hard to imagine it lasting much longer than it did, The Monkees debuted in 1966 and served as a small screen take on The Beatles' fame and their film A Hard Day's Night. It gave the world the "fake" titular band, which became successful on the charts in its own right, but the TV show was a perfect mesh of anarchic silliness and artistic energy that looked and felt unlike anything else at the time. Apparently one of the reasons NBC decided to end the show after 2 seasons is because The Monkees stopped using canned laughter for its episodes. That kind of awful reasoning was alone enough to have this show make the list.
Community
No, I'm not crazy. Yes, I realize that NBC allowed this ratings deathtrap on the air for 5 entire seasons, a run that other shows on this list would have killed for. Yes, I realize that Season 4 was terrible, mostly due to the fact that creator Dan Harmon was replaced as showrunner, combined with the show's casting "Chang"-ups. But this show was so entrenched in its "6 Seasons and a Movie" mantra that canceling it before it even got to Season 6 felt like a repeated paintball blow to the head. It's one of the most critically praised comedies in the network's history, and has one of the biggest cult fanbases, and so not even Yahoo's Season 6 pickup will get us to forgive NBC for pea-cocking up the show's run.
Revolution
The success of Lost made a lot of networks and show creators shift their thought-lines to mystery-driven science fiction, and NBC's most notable effort came in 2012 in the form of the post-apocalyptic "what happened to all of the power?" drama Revolution. Though the show's ratings dropped fairly steadily throughout its two-season run, the millions of people still tuning in were diehard fans, and many of them petitioned the network and tried to convince other outlets to pick up the show after its cancelation in May 2014. It eventually did "return" in the form of a four-part comic book, but that was hardly a real silver lining.
Amazing Stories
Similar to how things are going now, anthology series used to be all the rage, especially when they genre-based, since supernatural and horror-ish stories often work well when they're limited to a single episode length. And one would have thought that a mid-1980s show created by Steven Spielberg would have been the biggest thing on TV. Unfortunately, despite a bunch of great episodes from people like Brad Bird, Richard Matheson, Joe Dante, Tobe Hooper and Spielberg himself, the Emmy-winning series didn't do well in the ratings and was canceled after 2 seasons. Luckily, Bryan Fuller is working on a new take on the idea that will hopefully last longer than that. Get it straight this time, NBC.
The John Larroquette Show
This one is a little different from those previous. Starring the always brilliant John Larroquette (obviously). The John Larroquette Show kicked off in 1993 as one of the darkest and most depressing comedies to hit broadcast TV, as it centered on a recovering alcoholic's new job as a night manager of a bus station. Though critically lauded, the show's ratings were terrible, and NBC wanted to cancel it after Season 1. Instead, Larroquette and the rest reworked everything so that it lightened up the mood and storylines and made it resemble the rest of the sitcoms on the air at the time. It lasted three more years, and although it was good (largely due to the stellar cast), it just wasn't the same. In this case, I'm more bothered by NBC canceling the show too late, rather than too early.
Head to the next page and let us know which of these shows' cancelations makes you the angriest.
This poll is no longer available.
Your Daily Blend of Entertainment News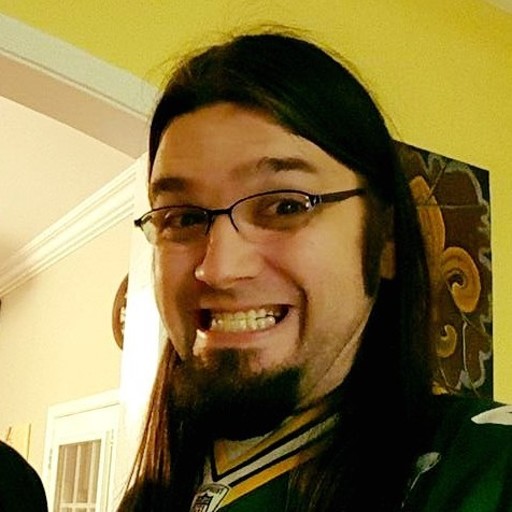 Assistant Managing Editor
Nick is a Cajun Country native, and is often asked why he doesn't sound like that's the case. His love for his wife and daughters is almost equaled by his love of gasp-for-breath laughter and gasp-for-breath horror. A lifetime spent in the vicinity of a television screen led to his current dream job, as well as his knowledge of too many TV themes and ad jingles.