Teen Titans Star Tara Strong Says The Show Could Actually Return For Season 6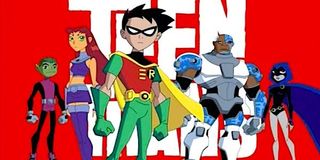 Teen Titans fans had their revival hopes all but extinguished when its goofy super-spinoff Teen Titans Go! became a megahit, and eventually got its own movie deal. Fittingly enough, though voice actress Tara Strong has claimed the potential success of Teen Titans Go! To The Movies might actually be what saves Teen Titans proper, as she reported a good run at the box office will bring the more mature versions of Robin, Raven and the rest back to the small screen. In her words:
Elsewhere, Tara Strong assured skeptical fans she was not joking when she said Teen Titans could be revived for Season 6 if Teen Titans Go! To The Movies is a success. Some fans still responded to her claim by saying her statement is just a clever ploy to get a good turnout for the film, because the Internet is gonna Internet. And that theory may very well be true in some ways, although one would imagine Strong's long-standing career with DC's animated shows had made her fully aware of the risks she'd take in toying with fans' hearts by making such a bold statement about Teen Titans' future.
Incredibly, it's been over a decade since the original Teen Titans was cancelled by Cartoon Network, yet the show still has its fair share of supporters who wish to see it revived. Those same fans were excited when Cartoon Network first revealed the Teen Titans Go! revamp, but many were put off after seeing the new series, which goes heavier on humor than the original series, and is stylized in chibi animation, while containing little to no carryover from the original show's canon. TTG! definitely has millions of fans out there, but the crossover between the two fandoms isn't as interconnected as some might think.
In hindsight, that might've all been for the best, as it now makes it possible for Teen Titans and Teen Titans Go! to exist as two different TV entities, which means the original series can finally have the Season 6 fans have been waiting to see for so long. Of course, that's all hinging on Teen Titans Go! To The Movies "kicking all butts" at the movies.
The film's chances of that aren't entirely known, although one would imagine much more success if Teen Titans and Teen Titans Go! fans will band together and see the film. Even if the film isn't a raging success, there's definitely a precedent that bringing the original Teen Titans back would be a good idea, and it's going to be hard to sweep that rumor back under the rug if Teen Titans Go! To The Movies disappoints. Nostalgic fans have reacted positively to revivals of shows like Samurai Jack and Young Justice, so we're anxious to see if the love for Teen Titans can somehow turn the younger heroes into move stars.
We're also hoping the TT animators are already working on Season 6's storyboards. And if Tara Strong wanted to bring up Batman: The Animated Series getting revived, we'd be down with that, too.
Teen Titans airs at odd hours on occasion on Cartoon Network, which is far less often than the daily airings of Teen Titans Go!. For some information regarding new superhero shows, visit our superhero premiere guide. Those looking for a more general list of things headed to television, visit our summer premiere guide.
Your Daily Blend of Entertainment News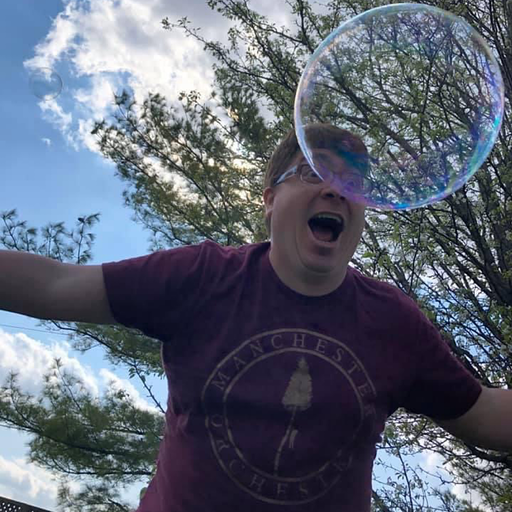 I like good television but also reality television. His day largely consists of balancing his workload between reporting on the latest and greatest news in Star Trek and other sci-fi, as well as 90 Day Fiancé, WWE, Big Brother, and more.