Former House Hunters Host Suzanne Whang Is Dead At 56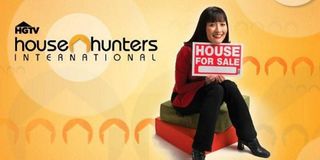 House Hunters host Suzanne Whang has died at the age of 56 following a long battle with breast cancer. Whang's partner, Jeff Vezain, revealed the news of her death in a post made to her Facebook page, confirming that the former host died on the evening of Tuesday, September 17 in her home.
Suzanne Whang is best known for the nine years she hosted House Hunters on HGTV, though she was also an author and radio host, among other things. Over the course of four seasons, Whang also appeared in several episodes of NBC's Las Vegas, where she played the recurring role of a manicurist named Polly Chae.
On Thursday, Jeff Vezain, who is also a musician and lead singer of the band Lt. Dan Band, took to Facebook to share the sad news. He spoke about how Suzanne Whang faced her fight against cancer "with courage." Vezain went on to say that Whang was not fond of people telling her not to cry, so he encourages tears in the face of this tragic loss and revealed that has understandably cried a lot himself.
During her tenure hosting House Hunters, Suzanne Whang revealed how funny of a person she was. Armed with a great sense of humor, her partner made sure to mention how much she enjoyed laughter and how it was a big part of their relationship. While facing the uphill battle against cancer for over a decade, humor was one of the things that helped Whang through it. She also shared her journey on social media frequently, so fans could keep tabs on how the TV host was doing.
Of the former House Hunters host, her partner said:
You can also see one of the last pictures Suzanne Whang posted of herself and Jeff Vezain together.
In addition to House Hunters, Suzanne Whang also hosted HGTV spinoff House Hunters International and even appeared in an episode of Hell's Kitchen. Prior to her death, Whang had most recently appeared as a guest star in the legal drama, For the People and in the TV movie, Double the Trouble, Twice the Fun.
Your Daily Blend of Entertainment News
Your Daily Blend of Entertainment News
Thank you for signing up to CinemaBlend. You will receive a verification email shortly.
There was a problem. Please refresh the page and try again.