FX Boss John Landgraf Reveals Why His Network Won't Run Netflix Ads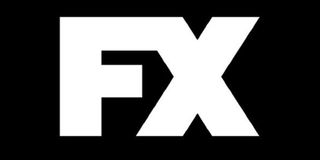 When it comes to network competition, Netflix is apparently the main enemy. Even director Steven Spielberg has criticized the streaming giant, citing it as the reason moviegoers have stopped going to theaters. Now, on the heels of Disney banning Netflix ads from ABC, Freeform, and all of its other networks save for ESPN, FX boss John Landgraf is addressing exactly why his network won't run Netflix ads.
In the wake of so many options, from Netflix to Hulu to CBS All Access, traditional cable networks all have their fair share of competition. However, the biggest enemy of cable and premium cable networks remains Netflix. FX chairman recently explained why the network, known best for American Horror Story and Pose, is banning Netflix from running ads.
While attending an event hosted by USC's Gould School of Law and the Beverly Hills Bar Association, FX boss John Landgraf (via THR) explained why the cable network would no longer be running Netflix ads.
That's an interesting take considering FX has the power of Disney, the network's parent company, behind it. However, it seems John Landgraf is fine with the removal of ads if it means it gives FX a fighting chance, though it's not necessarily a guarantee more viewers won't leave cable behind in the future.
Netflix's power is so vast that cutting ads from cable channels may not do the trick. Still, Landgraf insists that Disney and all of its services, including FX, are fully capable of competing with the streaming giant.
Additionally, John Landgraf went onto claim that 100% of FX's 13 original programs have made it onto the best of lists, comparing it with HBO's 29% and Netflix's 12%. However, it's not quite a fair assessment when considering the number of original shows Netflix produces per year (it's a lot).
Maybe there is reason to worry, especially now that Netflix is finally sharing the number of viewers who watch their TV shows and movies. Earlier this month, Netflix released their top ten shows of the last year, with Stranger Things averaging 64 million viewers overall.
It may put FX at a disadvantage, even though the network generally does well for itself considering its size and reach. Currently American Horror Story: 1984, the anthology series' ninth season, is drawing in an average of 1.44 million viewers in Live+Same day calculations. That viewership number, of course, doesn't factor in the network's global reach.
American Horror Story: 1984 is currently airing every Wednesday at 10 p.m. ET on FX. Want to see what's currently available to watch on streaming and network TV? Be sure to check out our complete guide to every new and returning show premiering through November.
Your Daily Blend of Entertainment News