The Masked Singer Season 2: All The Singers Revealed So Far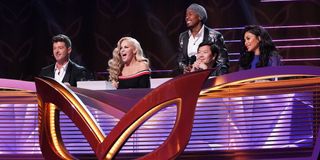 The Masked Singer is, by nature, a show of surprises. The contestants are a mystery, and when they're unmasked as an entertainer that audiences didn't expect, judges and fans get thrown for a loop. Much like how Season 1 went, Season 2 has so far been a strong one thanks to a few surprising reveals, though not all of the unmaskings were so unpredictable.
For who haven't been keeping up but are still curious to know whoThe Masked Singer roped in for Season 2, we've created a rundown of all the celebrity contestants that have been revealed so far. Take a look below, and be amazed at some of the big names the Fox series managed to snag this season.
The Egg (Johnny Weir)
No one ever likes to be the first person to drop out of a competition, but it's inevitable. The Egg ended up being The Masked Singer's first eliminated contestant in Season 2 after his rendition of Lady Gaga's "Just Dance" couldn't measure up to the Butterfly's singing prowess. Egg tried to survive in a showdown against the Skeleton with a rousing rendition of Blondie's "One Way or Another," but like his shelled brethren Humpty Dumpty, he had a great fall from grace and was eliminated.
When the mask came off, the "egghead" turned out to be none other than former professional ice skater and sports commentator Johnny Weir. Weir was a popular guess online, primarily due to the not so subtle nods to his Olympic past and figure skating career. Needless to say, there's only a handful of notable skaters who would've fit the bill, so his reveal wasn't eggs-tremely surprising to the audience.
The Ice Cream (Ninja)
Out of all the costumes that viewers have seen in The Masked Singer Season 2, few have been as visually cool as the Ice Cream. It's a shame, then, that Ice Cream got eliminated so quickly when his version of Lil Nas X's "Old Town Road" came up short against Tree's "High Hopes." Ice Cream's run actually came to an end after a showdown with Ladybug, and talk about a total meltdown!
Some of the older crowd (who had previously guessed other celebrities) may have been confused when Ice Cream was unmasked, since Ninja's career clues hinted his profession may be looked down upon by older viewers. The famous video game streamer has millions of followers online, and is one of the biggest celebrities on the internet at the moment, recently hopping from Twitch to its competitor Mixer. Had his fans known he was on the show, perhaps The Masked Singer's ratings would've been even higher than they typically are.
The Panda (Laila Ali)
The early rounds of The Masked Singer typically cull the weaker singers from the competition, though it's debatable if that happened in the case of The Panda. The singer had a rough first round against one of this season's current frontrunners, Flamingo. However, she had a chance at saving herself in the showdown with Leopard. Either contestant could've gone, but it was Panda that fell to Leopard's performance of "Respect" by Aretha Franklin.
Former pro boxer Laila Ali wasn't too happy about her clues on The Masked Singer, and she later went on the record to state that she felt the clues were too easy. It's understandable, since there aren't a ton of professional boxers who are also successful cookbook authors, and the vague references to her father Muhammad Ali definitely made this an obvious one to seemingly everyone but the often clueless judges. (Seriously, sometimes it just feels like they intentionally guess wrong for entertainment value.)
The Eagle (Dr. Drew Pinsky)
The Eagle looked like the type of contestant that could fly high, though largely just visually. His vocal skills were solid for a limited number of songs, though none of them really showcased a wide vocal range. After performances of songs by Meat Loaf and Nancy Sinatra, it was time for The Eagle to take those boots and walk right out of The Masked Singer. The real shame is he left before he could really lean in on all the bird references present in rock music!
The Eagle was unmasked, and much to everyone's surprise, it was pop doc Dr. Drew Pinsky. HIs clue packages had some clues to his former radio show Loveline, which especially embarrassed judge Jenny McCarthy, whose radio show followed Pinsky's for close to two decades. In her defense, McCarthy is often wrong with a lot of her guesses, and once briefly suspected a contestant to be her own husband Donnie Wahlberg.
The Skeleton (Paul Shaffer)
While most all celebrities are thrilled to be on The Masked Singer, few commit to the bit like Skeleton did. He came prepared and managed to wow judges with both his charisma and a healthy amount of bone puns. He wasn't the best singer of the bunch by any means, but he was entertaining, and sometimes that's all that matters.
The Masked Singer unmasked Skeleton, and it turned out to be none other than famous late-night band leader Paul Shaffer. Many viewers were tipped off by the subtle references to his time on The Late Show With David Letterman, as well as his inclusion in the National Black Sports and Entertainment Hall of Fame. The latter career highlight was probably meant to throw viewers off with their guesses, but with all the other clues combined, it really drastically narrowed down the pool of people it could've been.
The Penguin (Sherri Shepherd)
Penguin nearly had an early exit with her first performance, but she managed to stave off elimination by bringing some fierce moves in the battle against Dr. Drew Pinsky's The Eagle. Unfortunately, Penguin was put in a particularly talented pool of competitors in the following round. The Masked Singer competitor tried her best, but ultimately couldn't fly high alongside the show's other top-tier talent.
The Masked Singer revealed The Penguin to be former View host Sherri Shepherd, and Jenny McCarthy wasn't that surprised. It turns out she and Shepherd are pretty good friends, and some of the personal references about Penguin's personal life clued McCarthy in on the faux bird's identity. Hey, credit where credit is due; McCarthy may not be as great a guesser as Robin Thicke but she nailed this one. Well, to be completely fair, she was pretty confident on her guess right up until the end where she actually changed it away from Shepherd, but that could just be chalked up to overthinking.
The Black Widow (Raven-Symoné)
With the exception of maybe one key competitor, everyone in The Masked Singer was oozing talent at this point in the competition. This was also the case with Black Widow, who seemed like a surefire advancement in her round, but still somehow fell to the Leopard. Is it any coincidence that Black Widow was eliminated not long after she broke her arm? Competing with a broken arm in a costume would be tough, so it wouldn't be surprising if a contestant didn't want to remain in the competition after that.
Raven-Symoné was unmasked, and her identity was a surprise to very few. Her clue packages had lots of not-so-opaque references that pointed to her past on That's So Raven, and even a few that went back further to her younger years as a childhood actor in the Cosby Show era. Plus, there aren't many people in Hollywood who do those hilarious side squats like Raven, who gave the crowd one final side lean and then burst into song as the credits rolled on her final performance.
The Ladybug (Kelly Osbourne)
The Ladybug wowed the judges on The Masked Singer with her standout singing and southern charm, but as the competition continued, more and more talented competitors obviously had to go home. Her mistake, much like Penguin's, was getting paired up with the competition's strongest singers. The audience didn't pick her over the others, and The Masked Singer unmasked the southern bug.
It turns out Ladybug wasn't from the south at all, but far from it, in fact. The bug was actually Kelly Osbourne, which made all the references to her dysfunctional family a lot more understandable. Osbourne later said she used a southern accent while speaking as she was afraid her actual voice, even modulated, would've given her away to the judges immediately. The solid singing was a nice surprise, but honestly, Osbourne should definitely look into doing voice impressions for a living.
The Flower (Patti LaBelle)
Of all the eliminations on The Masked Singer in Season 2, this will likely be one of the most shocking, even if the reveal itself wasn't. The Flower was consistently near the top of the pack when it came to singing ability, and she rocked the stage each and every time she went out to perform. Unfortunately, one bad song choice in the singer-smackdown against the Leopard led to her elimination at the midpoint in the season.
Most everyone knew the Flower was Patti LaBelle the minute she opened her mouth to sing, since her iconic voice has been heard on the radio and TV for many decades. It would almost be insulting if the audience didn't know her by her voice, which LaBelle admitted she made no attempt to hide. Why would she, withGrammy-winning pipes like that? It's truly a shame she had to go out at the midpoint of this competition.
How The Masked Singer Keeps Its Contestants Top Secret
The Masked Singer airs on Fox Wednesdays at 8:00 p.m. ET. Stick with CinemaBlend for updates on the competition and for a look at what's happening in television and movies throughout the rest of 2019.
Your Daily Blend of Entertainment News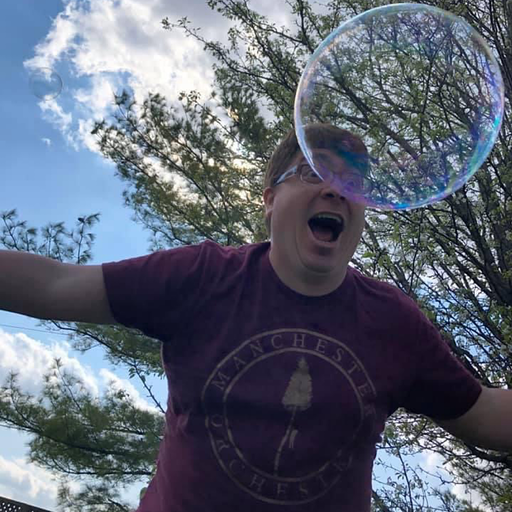 Mick contains multitudes and balances his time reporting on big happenings in the world of Star Trek, the WWE, reality television, and other sci-fi shows.