The 10 Most Memorable Big Brother Winners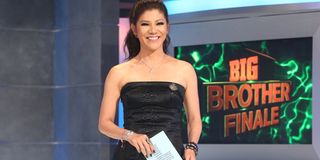 CBS has aired over 21 Big Brother seasons, including two Celebrity Big Brother seasons and a CBS: All Access only series, Big Brother Over the Top. In the last 19 years since the show originally aired in the USA, Big Brother has become a huge summer success, averaging a 1.5 rating in the 18 to 49 demographic. Along with a huge viewership, Big Brother has become one of the biggest social media TV topics. With such a huge and active fan base, Big Brother fans have many opinions, especially about current and former Big Brother winners.
Last September, the Big Brother 21 jury crowned Jackson Michie the latest Big Brother winner. Michie left his season of Big Brother with a controversial win, but he was far from the first Big Brother winner surrounded by controversy. Over the past 21 seasons, Big Brother has had a lot of contestants and winners that won fame, and some infamy, during their run on the hit CBS reality series.
We listed these 10 Big Brother winners because they were memorable players -- either for controversial reasons, show-stopping gameplay, or just for being popular Big Brother players.
Maggie Ausburn (Season 6)
Maggie Ausburn won Big Brother 6. She was the leader of The Friendship, also known as the Nerd Herd. Big Brother 6 had one of the most divided houses in Big Brother history. Half the house was part of Maggie's Friendship, and the other half was part of the Sovereign Six alliance. Big Brother 6 was one of the most popular seasons of the series because of the cast of characters, like fan favorite Janelle Pierzina. Maggie was such a memorable winner because she was one of the rare players who fans considered a Big Brother villain that won the entire season. It was also one of the most explosive seasons, so emotions ran high inside and outside the game all summer.
Josh Martinez (Season 19)
Josh Martinez won Big Brother 19. During his season, Josh made a name for himself for his emotional outbursts and antics. He eventually became a triple threat with Christmas Abbott and Paul Abrahamian. Josh beat Paul in the final two by a narrow 5-4 vote. Josh's win became so memorable because it divided the Big Brother community; half believed that the Big Brother 19 jury robbed Paul out of another victory, and the other half were excited to see Josh take the win. Josh Martinez has continued to bring his big personality to the reality TV world appearing as a regular cast mate on MTV's The Challenge.
Jordan Lloyd (Season 11)
Jordan Lloyd became the 11th Big Brother winner in 2009, and she then appeared on Big Brother 13 in 2011. Jordan won the admiration of millions as a young North Carolina sweetheart. Fans not only became invested in Jordan because of her nice girl persona, but because of her showmance with fellow contestant Jeff Schroeder. Jordan and Jeff became a huge Big Brother power couple, even appearing on other CBS reality shows like The Amazing Race. Jordan may have retired from the reality television business, as she seems focused on raising her two children with husband Jeff.
Mike "Boogie" Malin (Season 7)
Mike "Boogie" Malin made his Big Brother debut in Big Brother Season 2. He then returned for Big Brother: All-Stars/Big Brother 7, where he won the entire season. Mike/Boogie also made his third appearance on Big Brother 14 as a coach who became a player. Big Brother fans know Mike best for his loud personality and friendship with Big Brother 2 winner Dr. Will Kirby. Dr. Will and Boogie formed the Chilltown alliance, one of the most popular alliances in Big Brother history. In Big Brother 2, Mike had a short house stay, being voted out in week 4. During Big Brother: All-Stars, Mike seemed determined to win, so with the help of his mastermind best friend, he was able to ride the Chilltown wave to victory. Mike wasn't as successful in Big Brother 14, being evicted in week 6.
Rachel Reilly (Season 13)
Rachel Reilly won Big Brother 13, having previously appeared on Big Brother 12. She has often returned to the Big Brother world as a host of competitions and just for cameo moments. Rachel started her Big Brother 12 journey as a bold character that became the main target for many of the other BB12 houseguests. Rachel's personality made a big splash, but her romance with Brendon Villegas also didn't help her case. The Big Brother 12 houseguests evicted Rachel in week 5. Season 13 of Big Brother was Rachel's redemption story. She took home the BB13 crown, and she ended up marrying Brendon. Now, Rachel and Brendon have one daughter, but that hasn't completely stopped them from visiting the reality TV world. Rachel made her third appearance on The Amazing Race in 2019.
Evel Dick Donato (Season 8)
Evel Dick Donato won Big Brother 8. This season involved rivals, so the Big Brother producers cast him alongside his estranged daughter Dani Donato. Evel Dick and Dani returned on Big Brother 13 as part of the duo twist, but he had to leave early due to health issues. On Big Brother 8, Evel Dick was supposed to be a villain character, due to his no-nonsense personality, but Dick quickly became a fan favorite because of his love of the game, and his quest to repair his relationship with his daughter, as well as keep them in the game together. Dick and Dani ended up in the final two together, and the Season 8 Big Brother jury crowned Evel Dick the winner by a 5-2 vote. Since leaving Big Brother, Dick has started his own Big Brother/reality TV talk show called Dick At Nite, which often features former Big Brother contestants.
Jun Song (Season 4)
Jun Song won the fourth season of Big Brother. She appeared on the season with her ex, Jee Choe. Jun surprised everyone by forming a secret alliance with her rival Allison Irwin, which helped them make it to the final two together. Jun beat Allison by a 6-1 vote in the finals. Fans most remember Jun for her wit, game adaptability, and ruthless game play. Many credit Jun with creating the floater strategy. Jun also became the first winner of color on American Big Brother, and remained the only racial minority winner until Josh Martinez won in Big Brother 19.
Derrick Levasseur (Season 16)
Derrick Levasseur took home the Big Brother winner crown during Big Brother 16. Derrick successfully managed to hide his true profession (an undercover cop) all season. He also made Big Brother history by only being nominated by default during the Big Brother 16 finale. Derrick, along with his Hitmen partner Cody Calafiore, easily manipulated his fellow houseguests into complete trust. This led to fans labeling him as one of the greatest Big Brother strategists of all-time. Derrick has made several returns to the Big Brother stage to offer his insight into the game. Currently, he hosts an investigation show for Investigation Discovery (I.D) called Breaking Homicide.
Dan Gheesling (Season 10)
Dan Gheesling won Big Brother 10. He also appeared as a coach-turned-contestant during the fourteenth season of Big Brother. Dan is one of the most popular Big Brother winners, often labeled as one of the greatest players in the show's history. In Big Brother 10, Dan used his honest, humble persona to manipulate his fellow houseguests, while having a little fun at their expense. Dan mimicked many of his season 10 strategies during Big Brother 14, but he didn't have the same success, only finishing in second place this time. Dan was the first player to make it to the final two twice, Paul Abrahamian is the only other player to have this honor. Dan was also the only Big Brother winner to receive a unanimous victory vote until Tamar Braxton in Celebrity Big Brother 2.
Will Kirby (Season 2)
Dr. Will Kirby won Big Brother 2, and played during Big Brother: All-Stars. Dr. Will's bold antics and charm helped him escape eviction many times, even without a competition win. Many fans credit him with helping to make the show such a big success in Season 2 and beyond. In Big Brother: All-Stars, Will used his manipulative skills and humor to help his best friend Mike "Boogie" Malin win the season. Will Kirby often returns to the Big Brother world to host the annual jury roundtable, where he moderates a conversation to help that season's jury members decide on who to crown the latest winner. Besides appearing on Big Brother, Will has appeared on other reality shows as an aesthetic dermatologist, including The Doctors, Dr. 90201, and Shahs of Sunset.
Big Brother has had so many memorable winners, so it's hard to narrow it down to just ten standouts. Share your favorite Big Brother winner in the comment section below: Who would you say is the most memorable Big Brother player of all-time? Big Brother returns for its 22nd season during the summer of 2020. We'll get to see if the series brings yet another memorable Big Brother winner.
Your Daily Blend of Entertainment News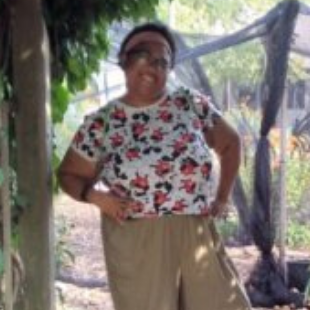 Spent most of my life in various parts of Illinois, including attending college in Evanston. I have been a life long lover of pop culture, especially television, turned that passion into writing about all things entertainment related. When I'm not writing about pop culture, I can be found channeling Gordon Ramsay by kicking people out the kitchen.