Will HBO Max Rule Streaming In 2020?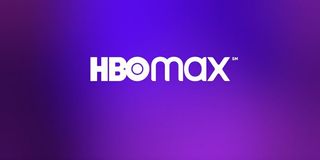 Many major players in streaming will have already launched by the end of 2019, but 2020 is when things will really get interesting. The traditional trinity of major streamers (Amazon Prime, Hulu, and Netflix) will continue to be in competition with Apple TV+, Disney+, and CBS All Access, as well as some others like a newcomer slated to hit in May: HBO Max.
There's been a lot of talk about the moves made by Disney+ and Apple in the past year, but not many may be as aware of the equally impressive things that HBO Max has on the way. For those that may be out of the loop, and questioning whether this streaming service can be mentioned as a legitimate must-own next to Netflix and other major services, here's some evidence HBO Max could rule streaming in 2020.
HBO Max Has A Strong Lineup Of Licensed Content
Strong licensed content is king in this new age of streaming, and services have dropped a good deal of cash to claim the rights of some iconic shows. HBO Max is no exception, as it recently acquired all 23 seasons of South Park, and plans to be the home for other great shows like Rick and Morty, Doctor Who, The Fresh Prince of Bel-Air, and Friends, among others.
Oh yeah, let's not forget that it'll also have all the best of HBO programming over the past 45 years. That's right: Euphoria, Game of Thrones, Barry, Watchmen, and the many other award-winning HBO shows that have made headlines over the years. With these original classics in the lineup and more potentially on the way, HBO has strengthened its must-watch licensed content lineup substantially.
In a world where content is king, HBO Max has already positioned itself for success with a strong lineup of tried and true programs. Original content is important too, but as any Netflix user who binge-watches The Office compulsively will tell you, sometimes people just want to watch what they know. Nothing wrong with that, so there's no shame about being psyched about the classic shows that will be on HBO Max.
HBO Max Has Exciting Originals On The Way
All the licensed pre-existing content in the world is nice, and like Hulu has shown, there's a market for giving people mainly that. Even Hulu had to come up with original content eventually, though, and so will HBO Max. The surprising part about HBO Max's originals, however, is that most of them are spinoffs of already popular franchises.
Right now HBO Max has a reboot, revival, or prequel in the works each for Adventure Time, The Boondocks, Grease, Gremlins, Gossip Girl, Looney Toons, and more. Original content is one thing, but having follow ups for well known and acclaimed franchises? That's quite a snag for HBO Max, and a way of pulling in even more subscribers curious to see the next chapter in a franchise they love so dearly.
HBO Max also has some original IPs on the way, with a sizable commitment of $250 million by WarnerMedia (via CNet) to help produce original content. That deal puts none other than prolific director J.J. Abrams, his wife Katie McGrath, and production company Bad Robot in a position to help make a slew of new content for the platform. There are also shows on the way from Mindy Kaling, Danai Gurira, and Denis Villeneuve, so yeah, HBO Max isn't going cheap on scooping up big names for content.
No Need To Be Family Friendly
Every streaming service has to be a bit worried about competition, especially with content juggernaut Disney jumping into the fray with Disney+. The House of Mouse is home to a handful of the largest film franchises currently in existence, and is in the works of developing original content for 2 out of 3 of them. How can anyone possibly compete with offerings like that?
One advantage HBO Max has going up against Disney+ is that it has options that cater to children, but has made no promises about keeping its content family friendly. Given some of the content HBO has given audiences over the years, I'm sure there will be more than a few people who will make sure to keep a close eye on what their kids are watching if they do use the service.
And kids should definitely be interested in HBO Max, because there's quite a bit of content for them. Beyond the back catalogue of Hanna-Barbera, there's going to be new content on that front and a new Looney Toons series. Also, a new series starring a young Ellen DeGeneres, Sesame Street, and a late-night format talk show that stars Elmo. All that and more should keep kids engaged and further justify the need for this streaming service.
The Home Of DC
In a world where there's already a streaming service called DC Universe, it may sound a bit bold to call HBO Max the future home of DC. Of course, once one glances over the content log and sees just how much DC content will arrive on the service, that may change. That includes original content that is currently airing on DC Universe, such as Doom Patrol. Other shows from The CW's Arrow-verse are slated to be a part of the lineup as well.
On the originals front, HBO Max is tapping Greg Berlanti to help develop shows based on Strange Adventures and something involving Green Lantern. Both are pretty exciting, though it goes without saying the thought of a serviceable Green Lantern show has been a project many superhero fans have been hoping to see for quite a while. If HBO Max manages to turn that into something successful, that may make it a must-own for avid DC fans.
If that won't do the trick, the fact that all the DC movies from the last decade will be a part of the lineup might. DC Universe may have a pretty impressive catalogue of DC Comics, but HBO Max is primed to get a few things that even it is lacking. HBO Max certainly has enough content to justify the title as "the home of DC," and one has to wonder if WarnerMedia may not just fold DC Universe into the service after a while.
AT&T Lost A Huge Number Of Cable Subscribers This Past Quarter Alone
Do you plan on getting HBO Max (opens in new tab) when it launches in May 2020? Sound off in our poll and continue to stick with CinemaBlend for all the latest in movies, television, and streaming.
This poll is no longer available.
Mick likes good television, but also reality television. He grew up on Star Wars, DC, Marvel, and pro wrestling and loves to discuss and dissect most of it. He's been writing online for over a decade and never dreamed he'd be in the position he is today.
Your Daily Blend of Entertainment News
Thank you for signing up to CinemaBlend. You will receive a verification email shortly.
There was a problem. Please refresh the page and try again.