How Roseanne's Death Affected The Conners In The Season 2 Finale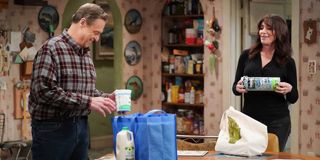 Warning: Spoilers ahead for the Season 2 finale of The Conners. Come back once you've caught up!
Well, no one said it would be easy to get through the death of Roseanne, and The Conners is still showing how the impact of losing that dearly departed character is affecting our favorite put-upon family. The Season 2 finale of The Conners saw Dan, Darlene, Becky and everyone else deal with lots of ups, downs and surprising challenges, but we can definitely tell that Roseanne is still a factor in their lives. Let's get down to what happened!
If you've kept up, you'll know that Dan got word at the end of last week's episode that the house he's been in for 40 years, and bought with Roseanne, is being foreclosed on. Because Dan is, well, stubborn and private as hell, he didn't tell anyone who could actually try to help him, like new girlfriend Louise or DJ, Becky, and Darlene. After Louise picks Dan up when she sees him walking back from the grocery store, she asks if he wants to go to a movie, but he says he's got somewhere he needs to go. He said it just oddly enough, though, that Louise knows that something is up.
When she inquires further, Dan admits that he's embarrassed about it, but he has to go to the bank because they're foreclosing on his home. When Louise asks why he didn't tell her sooner, especially since they're a couple now and they're supposed to help each other, Dan just puts his hand on her shoulder and asks for the $4,000 he needs to settle up on the mortgage. Louise laughs and tells him she doesn't have it, but she does have boobs and knows how to use them. So they head off to the bank, in the hopes that Louise will be able to use her womanly wiles to turn the tide of Dan's eviction.
Obviously, it's not that easy. Dan is meeting with the same banker who helped him buy the house, and who's always helped him out when financial problems strike, as long as Dan has brought along a ham for the man, that is. Unfortunately, Jim the banker tells Dan that he's under the gun at work and they won't let him give Dan a few months to catch up because he's an "unacceptable risk." Dan begins to get upset and yells that his whole family lives there, but then cools his temper, thanks Jim for his time and gets up to leave. You better believe that when Jim tried to take that ham, Louise snatched it back from him. She's basically already a Conner, isn't she?
Meanwhile, Ben and Darlene, who finally decided to move in together along with trying to have a baby, have spent the day looking at an apartment with Mark and Harris that they really love. When they get home to tell Dan about the place, Louise tells them about Dan's predicament. Darlene is immediately ready to do anything necessary to help Dan keep the house, but when Ben tells her they can try to sell more ad space in the magazine to put together some cash for him, she says it's not enough.
So, what does Darlene propose? She wants them to live together...in the Conner home, so that they can give Dan the down payment they had saved for that apartment. When she says it would just be for a few months, Ben notes that Dan is a 65-year-old construction worker and isn't going to suddenly be able to start making more money, so this new arrangement wouldn't just be for a little while.
When Ben tells Darlene flat out that he doesn't want to live with Dan because they just decided to move on and really start their lives together, Darlene tells him why the house is so important, and, you guessed it, it has a lot to do with Roseanne. Darlene says that losing the house would kill Dan and that all of her memories are in that house. She also can't let some other family come in and erase all of that, because that house is the last place she saw Roseanne alive. OMG, you guys. Are you crying? Because, I know I'm crying.
The next time we see Dan, Darlene is trying to talk to him in the kitchen when she realizes he has a black eye. He got into an actual fist fight with a guy who wouldn't pay him in full for drywall work, and Darlene says that he can't get into fights to try to get money to save the house. Dan is super annoyed that Louise told her about that, but Darlene won't give him much time to react to the fact that she knows. She offers to help, but Dan says that Mark told him about her and Ben and the apartment, and he refuses to be a burden to them.
Ben, bless his bearded, messy-haired heart, even steps up and tells Dan that he and Darlene, together, have the money to help out and take over the mortgage payments. Dan completely refuses, though, noting that he already had to beat up one young guy that day and didn't want to make Ben the second one.
In case you've been wondering why Becky and Jackie haven't been in on all of this news about Dan and the house, that's simple enough. Well, this is The Conners we're talking about, so it's easy to explain more than it is simple. See, Jackie and Becky took off with Beverly Rose at the start of the episode to drive to Mexico so that Emilio and his daughter could meet for the first time. His aunts paid for gas and hotels along the way, because otherwise Becky wouldn't have been able to make the trip happen.
You might remember that Emilio's aunts have been pressuring Becky to marry him so that he could eventually come back to the U.S. legally and help raise his daughter, but Becky hasn't been 100% sold on the idea of being married for the two years required to convince the feds that the marriage is real. Becky is mostly worried that she'll meet someone in that time that she actually falls for, and who falls for her, so she hasn't given in to the idea by the time she and Emilio meet in Mexico.
After a full day of watching him and Beverly Rose bond, they head back to the bridge to say goodbye. When Becky tries to assure Emilio that she'll be back with Beverly Rose at least twice a year until he can get back to the states, he says he know that won't happen because the trip is too expensive. Becky promises that she'll make it happen, but as she turns to walk away, she changes her mind and asks, "So, do you wanna get married?"
When Becky and the baby get home, and DJ (who never did get a real story) asks how Emilio is doing, she announces that he's married now...to her, and the family is surprised. Dan is not very happy, noting that Becky is going to have to be very careful, because she could go to jail for the "fake" marriage. She tells Dan not to worry, and notes that Emilio will be staying in Mexico until the two years are up, but when she's alone later that night doing laundry, guess who knocks on the window and surprises her? Yup, Emilio.
Who knows how he managed to get there so fast and arrange things, but he says he's going to stay with his aunts until the time is up, because after spending the day with Beverly Rose he knew he couldn't let her grow up without her. Becky's mad that he didn't tell her about this, and warns him that if this goes wrong he'll never be able to come back into the U.S., but he seems determined to make it work.
So, Ben and Darlene's apartment plans are up in the air. Dan very well might lose the house he shared with Roseanne unless a miracle happens. And, Becky is married to Emilio, who's now back in the states illegally. As Ben said earlier in the episode, "Man it just never ends with you guys. Did one of your ancestors mess with a witch or something?" Ah, Ben, I've often wondered the same thing.
The Conners hasn't quite been renewed for Season 3 yet, but another season seems likely to happen. In the meantime, be sure to see what else you can watch with our 2020 Netflix guide and summer TV premiere schedule!
Your Daily Blend of Entertainment News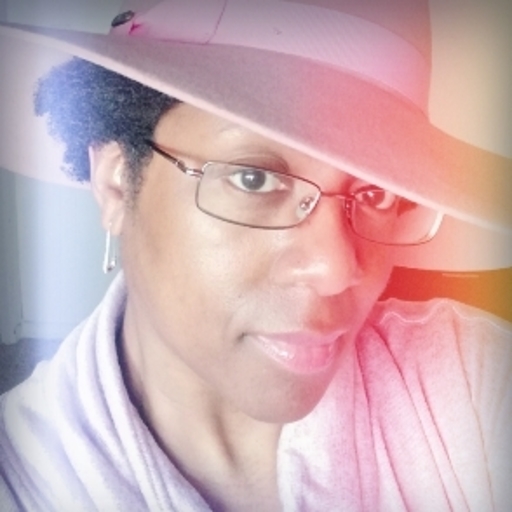 Yennefer's apprentice, Gilmore Girl; will Vulcan nerve pinch pretty much anyone if prompted with cheese...Yes, even Jamie Fraser.