The Conners Finally Gave Darlene A Romance That Works, But Can It Last?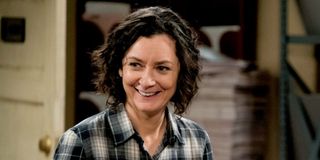 Warning! Spoilers Ahead for the fall finale of The Conners. Be sure to come back once you've caught up!
Well, what do you know? Some good things actually happened on the last episode of The Conners we're going to get before Christmas, and among those things was something I like to believe we've all been waiting for. That's right, folks: Darlene and Ben are back together! Now, the big question is whether or not we think these two crazy kids can really make it work long term.
OK, let's dive into what actually happened to bring Ben and Darlene back to each other after all the trouble they had the first time around. It was just a few minutes into the episode when we see Darlene typing away at her desk as Ben marches in, announcing that he's been fired as the publisher of the mugshot tabloid they both work for, Lock 'Em Up. He's upset, of course, but doesn't seem too broken up about the fact that the powers that be have told him it all boils down to them wanting someone cheaper to run the show.
Darlene is shocked, especially since Ben started the magazine, but also inquires as to whether or not his one full time employee is also out of a gig now. When Ben tells her she doesn't have to worry, he also let's Darlene know that they plan to make her an offer to take his place. Darlene is horrified that they think she'd replace him for a bucket of cash, but it turns out that her posturing isn't worth it.
Why, you ask? Well, because as Ben packs up his desk, he also tells her that they're only planning to offer the job to her because they figure she'll do it for half of what Ben got paid. Damn...Low. Blow. But, lovely Ben says that Darlene is free to tell them that he believes she's worth more, to which she replies, "No way. They hate you. The smartest thing I can do is trash you and use your body to bounce up the corporate ladder." Ah, yes. That's our Darlene!
We all know that Darlene isn't afraid to stand up for herself and would be in no mood to sign up for Ben's old gig at half the salary, right? So, she accepts, but says she won't take it unless she gets the same pay. After the meeting, the CEO, Carrie Langham (guest star Vanessa Bell Calloway) bounces happily into Darlene's office with a bottle of champagne to congratulate her on being a female publisher at the company. After they bond over empowering women and fighting for what you deserve, Darlene tells her the issue, and it doesn't go as expected.
The fact that Darlene wanted to go from copy editor to publisher and get Ben's salary really annoys Carrie, who thought she'd just be grateful for the major jump in responsibilities and title. In fact, Carrie is so put out by Darlene asking for more that she announces that there are five people in line for the job and fires Darlene. Carrie then takes her bubbly back and storms out.
Wow. I'm sure someone has gotten a promotion and then lost their job faster, but it's still not great, especially right before Christmas.
Now, here's where things get extra touchy feely for Ben and Darlene. After a trip home to help decorate the Conner home. Darlene and Ben meet at a bar to bemoan their lots in life and booze it up. As they talk, with Ben getting especially loopy from all the liquor, they start to talk about how much they've meant to each other.
Darlene notes that now that they're not dating, and also not working together, there's no reason for them to see each other, which she's going to miss, because she was still able to tell him all her family troubles and wonders who else would be willing to listen to all that stuff. Ben says he actually kind of looked forward to hearing about her family, and after they both say they're going to miss each other they kiss.
Obviously, they spent the night together, as Ben would say, "making sweet love to each other," and before Darlene leaves in the wee hours of the morning, they've declared that they're going to give the romance another go. YAY!
Alright, while I am beyond excited that Darlene and Ben are back aboard the love train, I am worried about their future. I mean, they had a rough time during the first leg of their relationship, and it was all because of Darlene. She managed to stay attached enough to David that she slipped back into having sex with him as she was dating Ben, unbeknownst to both men.
Darlene and David have never been the strongest of couples. Darlene spent many years lording over David, and David spent the same amount of time either being too weak to stand up to her or giving up to the point of abandoning her and the kids. Meanwhile, Ben is tough enough to stand his ground and not let Darlene run the relationship, but also kind, understanding, smart and sarcastic enough to fit right in with the rest of the Conners. Plus, Dan, Becky and Jackie all like him. OK, maybe Jackie likes him too much, but I think he can handle that.
As we saw this season with Darlene's inexplicable man sandwich, even though she's smart, she's not immune to making life way more difficult than it needs to be. Ben found out about what she was doing with David and broke up with her, but David never knew about the love triangle he was in, having gathered some courage finally and breaking up with her before the truth came out. So, once David finds out that Darlene is dating Ben, will he turn all wishy washy again and try to get her back just to keep her from moving on?
Even more importantly, will Darlene entertain the notion? Is she now committed enough to grumpy, lovable bear Ben to stick by his side and not be tempted by the thoughts of having her former family back together for the sake of the kids? Aside from all of that, will other Conner troubles be able to stand in the way or separate them?
We'll have to wait and see, but I have high hopes for Darlene and Ben, don't you?
The Conners returns to ABC, Tuesday, January 21 at 8 p.m. EST. For more on when you can watch your favorites and new shows after the holiday break, check out our 2020 TV premiere guide!
Your Daily Blend of Entertainment News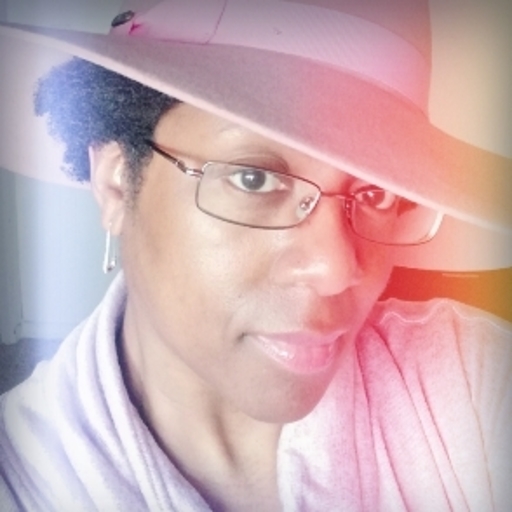 Yennefer's apprentice, Gilmore Girl; will Vulcan nerve pinch pretty much anyone if prompted with cheese...Yes, even Jamie Fraser.