Arrowverse: 8 Questions We Still Have About The Future For The CW Shows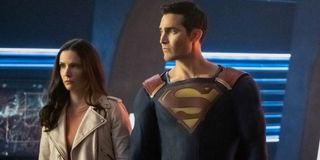 The Arrowverse was only just recovering and adapting its world following "Crisis On Infinite Earths" when it was hit with another massive world event. This time, however, a forced production shutdown thanks to a nationwide pandemic has created various problems for The Flash and others going forward. It's also left fans with a lot of questions regarding the CW shows, with many in need of answers they may not soon get.
I could talk all day about the unknowns we have regarding the Arrowverse currently, but this is a breakdown of the biggest burning questions. Above all else, these are the biggest questions we need answers to either before or when these shows return.
Will We Find Out What Happened To Iris?
The Flash Season 6 ended rather ambiguously for Barry's wife Iris West-Allen, who spent the back half of the season trapped in the Mirror Universe. The finale saw Iris fade out of that world, leaving Kamila (who was also in the universe) on her own to try and figure out a way to escape.
The Flash, like many of the Arrowverse shows, did not get a chance to complete. My assumption is Iris didn't just fade out of existence never to be seen again, but we don't actually know that though. After years of putting her life in peril could The Flash writers be ready to pull the trigger on the most devastating death the show has done to date?
Will Hush Bring Back Batman?
Batwoman's Season 1 finale gave Hush a new identity, and the iconic villain took on the role of about the most intriguing character the Arrowverse wants to know more about: Bruce Wayne. Hush will pose as Kate's missing cousin in Season 2, but could the charade actually bring The Dark Knight out of hiding to expose Hush?
The Arrowverse has danced around bringing Batman into its story, and last year, actually featured Kevin Conroy as an evil Bruce Wayne. We still have yet to see the hero suited up properly on The CW, however, and with Batwoman's main arc about Kate stepping in for Batman when he goes missing, one has to wonder if she'll ever track him down.
Who Will Play The New Batwoman?
In an unprecedented first for an Arrowverse series, Batwoman will be forced to recast its lead hero. Ruby Rose is out as Kate Kane, and while the actress won't be a part of the universe any longer, it has been confirmed the show will go into Season 2 with a new lead to play Kate.
Who will play the Arrowverse's latest major hero? One would assume it's a coveted role, considering Batwoman appeared to have a bright future in The CW's shared universe with crossovers and everything. I can't imagine there will be a shortage of actresses lining up for casting calls, assuming The CW doesn't already have someone in mind to step in.
Who Will Join The Legends Of Tomorrow Next Season?
One of the many great things about DC's Legends Of Tomorrow is its rotating cast of characters. The thrill that new characters could join or beloved characters may exit is always looming over every season, and the zany stories allow for just about any DC character to join the fray.
The question is, who could appear on the Waverider next season? Could it be someone as big as a Green Lantern, or someone a little more obscure like Animal Man? Again, we can only guess, and hope the casting is as great as when Legends of Tomorrow brought on Matt Ryan's Constantine.
When Will Supergirl Season 6 Air?
The CW listed 2021 returns for a good chunk of its Arrowverse shows, but Supergirl was not on the list. Season 6 has been confirmed, but as of this writing, fans have no idea when the series will return or air.
Popular speculation at the moment is that Supergirl will return in the summer of 2021. That's atypical for an Arrowverse series, but these are unprecedented times. Perhaps a summer release will give Supergirl more time to shine separate from the other shows, and maybe find some more eyes in the process. Again, we can only speculate, and hope Supergirl's absence isn't a harbinger of an announcement for a final season or cancellation.
Will The Arrowverse's Unresolved Plot Threads Impact The Release Of Superman & Lois?
Superman & Lois was set to be the new kid on the block fall 2020, but when COVID-19 halted production on every other Arrowverse show, it was pushed to 2021. It will premiere alongside The Flash, Black Lightning, and Batwoman, but obviously in a different position than those shows.
That situation being that three of those shows had to prematurely end their previous seasons, and will want to wrap up those unresolved plot lines of the prior seasons before moving ahead. This leaves Superman & Lois space to tell its story, but those other shows' stories could mean it'll take a while before everyone is on the same page in terms of the current events of the Arrowverse in earnest. Of course, I don't actually know this will be the case, and maybe the series will do more of a Batwoman Season 1 timeline that brings it current after so many episodes?
Will Crisis On Infinite Earths Continue To Impact The Arrowverse?
"Crisis On Infinite Earths" had a pretty major impact on the Arrowverse initially, though the reveals on what all had changed tended to wane in the episodes that followed the crossover for each show. Of course, there's a whole world that was changed, so chances are there's a lot more changes the Paragon heroes have yet to discover.
The question is whether or not the Arrowverse will embrace that chance. Each show was essentially given a free license to change up various things in its universe without consequence, provided they don't interfere with the other Arrowverse shows. After all, these decisions all impact each other in some way, now that each hero shares the same Earth. I'd love to see this concept toyed with more in the future, though I can only hope the Arrowverse will find more ways to make its Crisis changes interesting.
Will Swamp Thing Join The Arrowverse After Airing On The CW?
DC Universe fans' ears perked up recently when it was revealed the critically acclaimed Season 1 of Swamp Thing would air on The CW. Though it was said the series is still cancelled, one can't help but get a little excited there's some hope of Swamp Thing making a comeback.
Even if a full series revival isn't in the cards, perhaps there's new life for Swamp Thing in the Arrowverse at large? As mentioned earlier it's hard to rule anyone out for Legends of Tomorrow, or a show like The Flash for a one-off. Obviously, there's no news that it will happen, but with so many impossible things happening in the DC world as of late, it's hard to rule anything out!
Be sure to stick with CinemaBlend for more answers on the future of the Arrowverse. Of course, also be sure to check in for all the latest news happening in television and movies.
Your Daily Blend of Entertainment News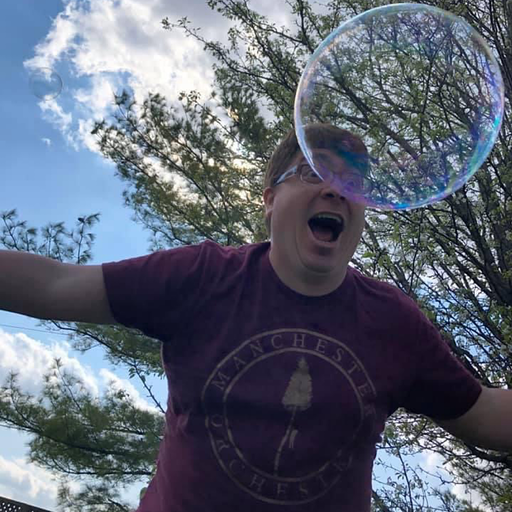 Mick contains multitudes and balances his time reporting on big happenings in the world of Star Trek, the WWE, reality television, and other sci-fi shows.