The Blacklist Season 7 Finale: 6 Shockers I Cannot Get Over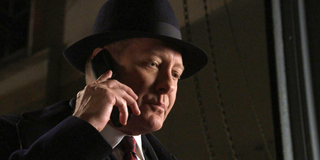 (Image credit: NBC)
Be warned: spoilers for the Season 7 finale of The Blacklist are discussed below.
The Blacklist signed off sooner than initially planned, with Season 7 coming to an early end via an impromptu finale that shocked viewers as much as it entertained them. As promised, Episode 19 ended up working as a proper season finale by delivering a lot of surprising information for fans to mull over.
From Liz's big decision to all those animated scenes, The Blacklist gave fans a lot to sift through as the creative team builds up the next chapter in this twisted tale. The Season 7 finale took the NBC crime drama to places I never expected it to reach. It may sound cliché, but nothing will ever really be the same after this episode. Here are the biggest ways The Blacklist's Season 7 finale shocked viewers such as yours truly.
Animated Blacklist Episodes Could Be A Thing
What Happened: The Blacklist wasn't finished filming what turned out to be its Season 7 finale when production was forced to close. Rather than holding all the scenes for Season 8, the producers unexpectedly decided to feature animated sequences interspersed with live-action ones, inspired by the show's comic book line. The result was a finished product that was surprisingly well-done, considering the compressed timetable, as well as being pretty wonderful overall.
What It Could Mean for Season 8: Now that the gateway has been opened, it makes sense for animation to continue being utilized by The Blacklist in the future. It gives the show the chance to push action sequences beyond the usual scope it can convey. Plus, it provides Season 8 the opportunity to bring the late Brian Dennehy's Dom back if desired.
Dom Started To Regain Consciousness
What Happened: The Blacklist's Season 7 finale kicked off with Liz sitting at Dom's bedside. By the end, Brian Dennehy's Dom was said to be coming out of the comatose state he'd been in since he got shot during the firefight with Katarina's people. Dom's somewhat unexpected re-entrance into the world opened up a ton of possibilities.
What It Could Mean for Season 8: The Blacklist's creator confirmed that fans had not seen the last of Brian Dennehy's Dom and that proved true in the Season 7 finale. Dom waking up could mean that he will be back to shake things up in Season 8, despite Dennehy's recent passing. If an animated Dom is on the table for the long-term, with another actor subbing in vocal work, his story could feasibly continue indefinitely. Unless he somehow succumbs off-screen during the season-to-season break, that is.
Liz Has No Love Left For Red
What Happened: Red has saved Liz's life countless times, and she has almost gotten him executed in return. However, Liz became fully convinced she is the injured party following events in the Season 7 finale, which saw Red continue to conceal the truth. Through Liz's monologue, The Blacklist left me with the impression that she has little to no love left for Red.
What It Could Mean for Season 8: Liz pretty much told The Blacklist's audience that she is done with Red, and is now totally on her mom's side. This, of course, is the same mother that Liz knows terrorized an innocent person in Dembe's Imam. If Liz is fully against Red now, it presumably means another war is forming between them. Given her vow to ruthlessly pursue "the truth," Liz may very well be heading to the dark side, after all.
Red Is Still Sick And Still Staying Silent
What Happened: Red suffered a significant health-related setback in the Season 7 finale. Despite any misery, he remained mum on the forever allusive illness. Red has been sick since Season 6, and The Blacklist is apparently still no closer to revealing what is actually ailing him. He is potentially dying from what would appear to be one or more neurological problems, but that is about all viewers can ascertain at this point.
What It Could Mean for Season 8: I am hoping that Season 8 will be the one to reveal what on earth is ailing Red, while also curing him in the process. The Blacklist has so many Red-related mysteries, so why not resolve this one? Season 8 will hopefully bring resolution to this now multi-season arc in a way that keeps Red alive, able, and ready to take on Liz and Katarina. On the other hand, showrunner Jon Bokenkamp & Co. may have plans for Red's sickness to set up the show's overall endgame.
Katarina Saved Red's Life
What Happened: Katarina actually stepped in to save Red when he fell ill, giving Red the luxury of living another day. Did it redeem Katarina? Not exactly. What may have seemed like a noble deed from the outside was arguably more motivated by not wanting to lose Red, since she believes he can save her life, while also providing her with the answers she brutally sought in Season 7.
What It Could Mean for Season 8: Katarina is in no danger of showing her softer side in Season 8. She has a proven agenda, and while Katarina apparently cared about whoever Red is once upon a time, she will likely not let anything from the past stop her from getting answers. Now that Katarina knows he is sick, she has something to fully exploit when The Blacklist returns.
Still No Hints About Red's Identity
What Happened: The Season 7 finale brought fans no closer to learning who on earth Red really is, or who he isn't. It did not remove the theory that the Red we know is Raymond Reddington's twin, so I am pleased with that. Of course, I was still pretty shocked that the episode didn't reveal at least one more new clue that could possibly confirm or deny Red's true identity.
What it Could Mean for Season 8: There were three more episodes left to produce for The Blacklist Season 7 when the show had to shut down, so if there were any last-minute shockers planned regarding Red's identity, they will have to wait for Season 8, which James Spader already has fans excited to see. Of course, I do not expect all of the answers until much later in the game, but still thought The Blacklist would add a little more fuel to the fire to close out the latest season.
In a pleasant surprise, Dembe avoided using torture to get answers from the Kazanjian Brothers. All too often, Red has relied on his torturer, Teddy, to get details. To his massive credit, Dembe found another tactic, and it worked. It is one shocker The Blacklist delivered that is entirely positive in nature. Here is to a new trend!
The Blacklist will return for Season 8 on NBC at an undisclosed date either later in 2020 or early on in 2021. At this point, it is safe to say that Blacklist fans will have to wait until after this summer's premieres for it to premiere. Until then, you can busy yourself with past seasons of the crime drama on Netflix, along with lots of 2020 arrivals.
Like a contented Hallmark movie character, Britt happily lives in the same city she grew up in. Along with movies and television, she is passionate about competitive figure skating. She has been writing about entertainment for 5 years, and as you may suspect, still finds it as entertaining to do as when she began.
Your Daily Blend of Entertainment News
Thank you for signing up to CinemaBlend. You will receive a verification email shortly.
There was a problem. Please refresh the page and try again.