6 Things HBO Max Already Does Better Than Netflix And Disney+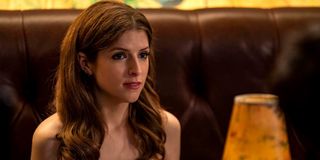 HBO Max is the new kid on the block when it comes to streaming. While there have been some hiccups with its launch, there's a lot to be impressed with, so much so that I'm already putting it on the level of juggernauts like Disney+ and Netflix. The service has made a lot of big moves to ensure it's a major player in streaming, and I'm seeing positive signs it could be a legitimate competitor to the top dogs.
Sure, it may take a while for HBO Max to really rival the OG streamer Netflix, but there are some signs it could one day be the streamer that overtakes Netflix's status as streaming king. For those that haven't dived in just yet, here are some of the things to really love about HBO Max that you don't necessarily get with Netflix and Disney+.
The Homepage Is Super Easy To Navigate
Netflix, Disney+, and most streaming services have the standard square blocks with thumbnails homepage. Hulu has a different text-based setup, and because I tend not to like that nearly as much as the usual method, I just assumed the square thumbnail method was the superior layout. That was before I got on the HBO Max train, which is far less cluttered and easier on the eyes.
There's still some of the thumbnails and scrolling to the right in boxes, but it's much more like a landing page than Disney+ or Netflix. You won't scroll too long without being prompted to go to a drop down of options to sort content by network, and there's a generalized browse category for whatever genre you're wishing to get into. I don't spend nearly as much time looking for something to watch on HBO Max as I do on other platforms, and I think the layout is a big reason for that.
Relatively Short Load Times And Minimal Hang Ups
Since launch, there has been one thing about Disney+ that drives me absolutely crazy. I'll load up a show or movie, and inevitably, there will come a time where the video stops but the audio continues rolling for 15-30 seconds. Eventually, the app will recognize what is happening, reload, and re-sync the program, but then you're forced to re-watch whatever happened when the video froze.
It's a problem I've been willing to forgive considering how new Disney+ was, but then I got HBO Max. Not only have I not experienced that issue with HBO Max, but I've even seen faster load times than I've seen on Netflix as of late. Granted, I don't have any hard data to prove the latter is true, but I do know that I haven't seen any of the same problems as what has happened on Disney+. Credit where it's due, HBO Max is a definitive step up from HBO's past journeys into streaming.
It Cornered The Market On Some Of The Most Bingeable Shows
HBO Max paid a small fortune to grab the streaming rights for some of the biggest television shows of the couple decades, and that's going to pay off for them in the long run. Sure, some of us like to watch all new stuff all the time on streaming, but there's no denying the crowd who binges Friends for the umpteenth time. HBO has prepared for that and has Friends, The Big Bang Theory, Doctor Who, and will eventually have many other big shows on the way.
And let's not forget, HBO's original series have been award-winning for quite some time. There are decades of original content available to subscribers, and more originals on the way for in foreseeable future. All the competing streaming platforms have some solid originals, but I say that anyone is lying if they try to argue that they match up to what HBO has in its library in overall quality. Originals are the future of all streaming services, and in my opinion, HBO Max is beating all else in that category.
It's Not Prone To Data Caps (In Some Cases)
For those that have AT&T and like to stream a lot on their phones, I have some good news. While Netflix and Disney+ have been held firm to the company's data caps, HBO Max will not hit that cap on their devices, according to The Verge. Basically, you won't be charged data for using HBO Max, which is always a good thing.
Sure, this means absolutely nothing to those that don't have AT&T phones. I can certainly understand why someone wouldn't think this is a definitive reason to choose HBO Max over any other service, but it's such an advantage for the average AT&T customer that I feel like it has to be stated. Admittedly, there are arguably some ethical questions to address as to why AT&T can allow that for its service and not Netflix and Hulu, but that's for another story.
The Movie Selection Is Vastly Superior To Competitors
It cannot be stated enough just how vast the movie selection on HBO Max is. I guess it would be more accurate to say there's a vast collection of movies that a viewer could sort through, and realize they're interested in watching a good number of them. Those that have run through the movie catalog of Netflix knows that's not always the case, and for every high profile classic there are 8-10 movies you've never heard of that look like low-budget VOD features.
Scroll through HBO Max and there's a mixture of blockbuster hits from the past year, and the classics you know and love. And by classics, I mean everything from Alien to Turner Classic Movies library favorites like Gone With The Wind and Casablanca. The list of great films on HBO Max is nothing short of staggering, and I don't imagine that's going to be a problem in the future given the movie library HBO has had on its services over the years.
New Content Almost As Soon As It Airs On HBO
One thing that HBO has been consistently good about ever since it got into streaming with HBO Go was making sure its streaming audience was in the loop as much as its cable audience. Episodes of the hottest shows have traditionally hit their platforms as soon as they aired on cable, and sometimes earlier whether it was intentional or by accident.
It's the selling point for HBO Max in a nutshell. You have HBO, but you also have thousands of hours of WarnerMedia content at no additional charge. Yes, HBO Max is one of the more expensive streaming services out there at $14.99 a month, but for those that have had HBO in their homes for years already, this is essentially free.
Do you think HBO Max (opens in new tab) is better than Netflix or Disney+? Share all thoughts in the comments below, and as always, be sure to stick with CinemaBlend for all the latest news happening in television and movies.
Mick likes good television, but also reality television. He grew up on Star Wars, DC, Marvel, and pro wrestling and loves to discuss and dissect most of it. He's been writing online for over a decade and never dreamed he'd be in the position he is today.
Your Daily Blend of Entertainment News
Thank you for signing up to CinemaBlend. You will receive a verification email shortly.
There was a problem. Please refresh the page and try again.