12 Fun TV Shows Streaming On HBO Max Right Now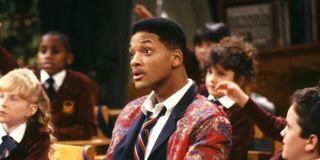 HBO Max officially launched on May 25, 2020. The latest streaming service is trying to compete against giants Netflix, Hulu, and recent streaming star Disney+ for your attention and money. HBO Max is entering the streaming game full of popular content like The Big Bang Theory and Friends.
HBO Max is now the home to plenty of DC movies and shows, current CW series, classic TV series, the Harry Potter franchise, and so much more. The great thing about the launch of HBO Max is that it gives you plenty of content to stream for whatever strikes your mood. Need something dramatic? HBO Max has it! Need something suspenseful? HBO Max has that as well. Need something fun? HBO Max has plenty of those movies and series. Here are a few that you should consider watching.
The Big Bang Theory
The Big Bang Theory is a sitcom that originally aired on CBS and follows a group of nerds, and their cool neighbor Penny (Kaley Cuoco), as they learn to navigate social situations, love, embrace their geeky interests, and become more evolved as humans. The Big Bang Theory's cast includes Jim Parsons, Johnny Galecki, Simon Helberg, Kunal Nayyar, Melissa Rauch, and Mayim Bialik.
The Big Bang Theory is a funny series that takes a playful look at nerd culture, while also incorporating the many sitcom themes and elements that viewers love, like wacky characters, gasp worthy guest stars, long-running jokes, sincere moments, and just plain funny antics.
Stream it on HBO Max here.
The Bachelor Franchise
HBO Max is home to the original American Bachelor series. Unfortunately for Bachelor Nation, all seasons still aren't available to stream online. HBO Max currently has about three seasons of the original series, and plenty other Bachelor related series, including international Bachelor shows. The UK, New Zealand, Canada, and UK Bachelor series all have some seasons available to stream on HBO Max. But wait, there is more.
The Bachelorette and international versions of that series are also available, along with Bachelor in Paradise and Bachelor Pad. This collection comes at a perfect time with Clare Crawley's season of The Bachelorette still on hold until further notice. The Bachelor has been going on for over 20 seasons because it's a show easy to consume. Just grab some snacks, a drink or two, and watch all the cringey, exciting, and cheesy romantic moments unfold. It's the reality TV equivalent of a fairy tale.
Stream it on HBO Max here.
Rick And Morty
Rick and Morty revolves around the adventures of a genius time traveler named Rick (Justin Rolland) and his grandson Morty (also Justin Rolland). This animated adult series explores quests in time and domestic sci-fi related struggles. Rick is eccentric, so he often dreams up crazy schemes and forces his grandson to help with them. Somehow, it ends up (mostly) all right in the end.
Rick and Morty works both as an adult animated series and a sci-fi comedy show. Rick and Morty is full of weird characters, strange storylines, and a really fun absurdity that makes it a really funny way to spend a half an hour.
Stream it on HBO Max here.
Friends
Friends is the very popular sitcom from the 90s about six 20-somethings (turn 30-somethings) trying to make it in New York. It follows the ups and downs of Monica (Courteney Cox), Rachel (Jennifer Aniston), Phoebe (Lisa Kudrow), Joey (Matt LeBlanc), Chandler (Matthew Perry), and Ross (David Schwimmer).
Friends has remained such a beloved series all these years later because of its simple concept that most people find relatable. Everyone, at some point, will or has been 20 and 30 somethings trying to figure it all out. And who hasn't looked to their friends for guidance and support? Friends creates ridiculous situations that amp up the comedy, and help viewers grow attached to these Friends.
Stream it on HBO Max here.
Little Big Shots
The first three seasons of Little Big Shots, which is hosted by Steve Harvey, focuses on children with remarkable talents, dedication, spirit, perseverance, and character. It's more of a talk-show than a reality series. Steve Harvey sits down with several children each episode, and goes more in-depth with their talents and history. There is also a segment where they get to show the audience what makes them such a little big shot.
Little Big Shots is a nice blend of inspirational, entertaining, and cute. It's a great series to watch with the family, because it's wholesome and a bit educational. Steve Harvey also brings his unique comedic flare to this series, so it keeps it lighthearted and funny.
Stream it on HBO Max here.
Adventure Time
Finn the Human (Jeremy Shada) and Jake the Dog (John DiMaggio) travel the galaxy as they engage with various different creatures. Adventure Time is all about Jake and Finn going on adventures to help their friends, learn something new, or save and protect each other.
Adventure Time is a quick series to binge with short episodes, most less than 15 minutes. The minds behind this fantasy cartoon really sculpture a unique, detailed, and delightfully silly world. It's a funny series that stays true to its bizarre but lovable characters from beginning to end.
Stream it on HBO Max here.
Insecure
Issa Rae stars in and co-created Insecure, an HBO original comedy series about a young woman named Issa and her friends trying to navigate romantic relationships, friendships, and their careers. Insecure hilariously portrays Issa and her friend's struggles as black women trying to forge their own identity and not always getting it right.
The seriesworks so well because of its smart, relatable comedy with a very strong ensemble cast. As you watch, you root them on, get frustrated with them, and grow to appreciate most of the characters. It's one of HBO's most unique and entertaining comedies still on the air.
Stream it on HBO Max here.
The Nineties
The Nineties is a docu-series that aired on CNN in 2017. It's a seven part series co-produced by Tom Hanks, which follows some of the biggest stories of the 1990s, like the Bill Clinton and Monica Lewinsky affair scandal, the evolution of 90s TV series, and the birth of the internet.
Though The Nineties isn't completely light hearted, because it addresses some serious issues facing the world in the 1990s, overall it's a nostalgic look at a decade that was very influential for today's pop culture, and a defining decade for many Gen X and Millennials.
Stream it on HBO Max here.
Dexter's Laboratory
Dexter's Laboratory is an animated series about a kid genius named Dexter (Christine Cavanaugh/Candi Milo), who has a secret lab in his room. He uses the lab for various projects and inventions. Despite Dexter's best efforts, his sister Dee Dee (Allison Moore/Kat Cressida) often foils his plans.
Dexter's Laboratory is a series I grew up watching, and to this day, I still remember some of the gags and episodes because the show leaves a pleasant impression. The series has a playful take on the mad genius that both made Dexter someone to respect for his mental prowess and someone to pat on the head for his childish delusions.
Stream it on HBO Max here.
The Fresh Prince Of Bel-Air
The Fresh Prince of Bel-Air helped launch Will Smith to superstardom. In it, he plays Will, a kid from West Philadelphia who gets into trouble, and has to move with his aunt (Janet Hubert-Whitten/Daphne Maxwell Reid) and uncle (James Avery) in Bel-Air. It's a culture clash as Will must learn to adjust to the rich lifestyle, while bringing a little bit of urban life to Bel-Air.
The Fresh Prince of Bel-Air is many people's favorite series because it's one of those rare show that's still relevant and funny in any decade. It's the classic fish out of water story with heart, lovable wacky characters, and many meme-able and memorable moments.
Stream it on HBO Max here.
The Comeback
Lisa Kudrow stars in this HBO original series about a sitcom actress named Valerie Cherish. Valerie is holding on to hopes of glory, but hasn't really found work since her sitcom was canceled in the '90s. Valerie has another shot at fame as Aunt Sassy in a new sitcom, which is paired with a reality TV series that follows her attempted comeback.
Valerie's sense of delusion makes her a character to pity, but also empathize with, and eventually cheer on. Kudrow takes a role much different from her Friends character, but even more complex (no offense to Phoebe) and believable. It's a sad but very funny look at the struggles of trying to make it in Hollywood, especially as an aging woman.
Stream it on HBO Max here.
The Righteous Gemstones
Danny McBride brings another fresh and funny series to HBO with The Righteous Gemstones. It's a series about a family of televangelists. They are corrupt, greedy, and display narcissistic behavior-- all in pursuit of their own sense of glory and fame.
Most of the series that Danny McBride brings to HBO are pretty fantastic, but this one has an all-star cast that includes John Goodman, Adam DeVine, Walton Goggins, Edi Patterson, and Jennifer Nettles. The show relies a lot on the cast to bring these ridiculous characters to new heights of ridiculousness, but every minute is worth it, even if to just get to this moment.
Stream it on HBO Max here.
HBO Max has plenty of fun series available to stream, both as licensed and original content, so your next few weekends might be booked.
Your Daily Blend of Entertainment News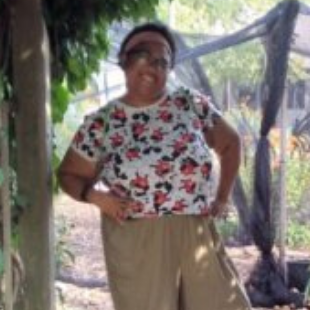 Spent most of my life in various parts of Illinois, including attending college in Evanston. I have been a life long lover of pop culture, especially television, turned that passion into writing about all things entertainment related. When I'm not writing about pop culture, I can be found channeling Gordon Ramsay by kicking people out the kitchen.