The Bachelor: 5 Things I Need To See On Matt James' Season 25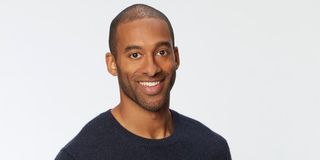 Well, the long-overdue time has finally come, Bachelor Nation. After 18 years and 40 combined seasons of The Bachelor and The Bachelorette, former lead Rachel Lindsay is no longer our only person of color to lead their own season. Matt James, a 28-year-old community organization founder, entrepreneur, and real estate broker is now the new Bachelor for Season 25, which should still be coming our way in 2021.
As we all know, this monumental casting did not come about during the easiest of times for the franchise. And, many of us in Bachelor Nation are quite glad that Matt is getting to shoot his shot at first-time love in front of millions every Monday night. But, I, for one, really want to make sure that the producers don't bungle this season to the point where even those of us who've been wanting to see a man of melanin in this position for many moons have a hard time sticking with his...journey. So, here for you now, I have a list of things I really need to see from Matt's season of The Bachelor (aside from an official photo of him in a nice suit, like most of the other Bachelors).
Make Sure The Women Cast For Matt James' Season Are As Diverse As Possible
I can give The Bachelor a teensy bit of props for upping the number of non-white women cast in most of the recent seasons, such as Peter Weber's recent (and still basically infuriating, nonetheless) season, which you can see above. So, there hasn't really been any doubt that Matt's time as Bachelor would see a diverse cast. But there's also no better time like the present to really pump those numbers up.
This is especially true since Matt has already gone public (during his Good Morning America introduction to the world) and said that he's looking for a woman who's "selfless, honest, caring, compassionate" and noted that women like that come in all "shapes, sizes and races," so the show had better present us with as many of those shapes, sizes and races as possible. (I would so, so, SO, love it if there were a few women who were larger than a size four on Season 25, but I'm not gonna hold my breath.)
The Bachelor Cannot Be Self-Congratulatory In Matt James' Season
Will this be a historic season of The Bachelor? Of course it will be. Though, I honestly will not be able to bear it if the show acts like the franchise did something special here. This is only happening now because their hands were forced by the fans starting a petition, and a Twitter account to report on changes made in the franchise. Not to mention Rachel's decision to take a stand and say she wouldn't be involved with Bachelor Nation anymore if they didn't finally cast a black lead. And, if they didn't have Rachel, we all know they had no one else to turn to as a sort of official representative, so they bowed to the pressure.
I don't want the show talking about how important it is that Matt is The Bachelor, because the producers, clearly, didn't really think this step was important at all. And, now that I think about it, I don't really remember The Bachelorette doing any over-celebrating during Rachel's season, so let's just follow that playbook where this particular thing is concerned, alright? This needs to be a pretty regular season, aside from the lead and the diversity of the cast, which leads me to my next point...
Make Sure That Season 25 Is Fun As Hell
Tell the truth. Don't you think that The Bachelor has gotten stale in a lot of different ways? Anything that's been on the air for as many seasons as this show has would. After the near total fiascos of Peter and Colton Underwood, I think it's time to really switch this whole bitch up and make sure what we see is as intriguing, surprising, exciting and just plain fun as all hell!
They can do all the aerial shots of the lush locations (assuming we get those in Matt's season) that they want, but I do not want to see a single helicopter date on Season 25. Hell, I'd be fine if we don't see another helicopter until Season 972, but that might just be me. I hope the women are a bit older than usual, but let's not pretend that can't mean that there will be some weirdos in the bunch who will start shit, cry a lot or do oddball stuff that they'll have to answer for later. In short, they need to bring us the drama so that Matt's time as Bachelor is as enticing to watch as before.
Focus On Matt James In His Season
I know this may seem like an odd request and you might be saying to yourself, "Why, whomever would they focus on in Matt's season besides Matt?" Well, you're looking at a picture of him, right above this section: Tyler Cameron. Ever since Tyler became a breakout star on Hannah Brown's season of The Bachelorette, his best buddy (and business partner...and roommate) Matt has also been on our collective radar. And, while it's great that these two seem to have a very genuine bromance going on, it cannot be exploited for Matt's time as Bachelor.
Why? Well, because it wouldn't be fair or appropriate, that's why. This is Matt's time to shine, so if the show leans too heavily on the Tyler of it all, it would just remind folks how much we love him and how he wasn't The Bachelor instead of Peter (in my mind it was between Mike and Tyler, but, oh well...). Then we're thinking about whether or not he be could be the lead in 2022, and suddenly we're not thinking about our dude Matt anymore at all. I'm not saying we can't hear from Tyler at all, but once should be the limit, and preferably toward the end of the season.
Don't Try To Drive Home The Fact That Matt James Is Black
This is really where having additional people of color working behind the scenes will help. You might remember how, during Peter's season, they traveled to some Spanish-speaking countries and made sure to include several scenes where he spoke that lovely language. I suppose this was in an effort to show off the fact that Peter is part Cuban (on Barb's side, I believe), but the results were pretty cringe-worthy, because it was abundantly clear that Peter did not grow up speaking any significant amount of Spanish. Honestly, he sounded like he had just learned every phrase he used.
We don't want this happening with Matt James, do we? The producers are going to have to be able to balance the things they usually do with opening the doors to other cultures on the show and making sure that the leads (especially) are doing things that feature their interests. Just because Matt is black doesn't mean that The Bachelor needs to go film in Africa for eight weeks. But, the flip side of that is that his season should showcase aspects of his life connected to his heritage that Matt is already interested in. If the man doesn't like gumbo, don't send him on a date to a gumbo factory. Yeah, I know there aren't any gumbo factories, but I also know that you know exactly what I mean.
Really, if the producers take the time to think about this, they should realize that Matt James' time as The Bachelor should, as all seasons prior, be about him and what he needs to find love, not simply his race. We still want to see kissing, confrontations, confusion and goofy moments. Fans will still need sweeping shots of mountains and waterfalls, and crazy dates that real people would never go on in regular life. Someone (Maybe even Matt!) should absolutely end an episode wallowing in a puddle of their own tears. As long as they can deliver on this, Matt's season should be golden.
Your Daily Blend of Entertainment News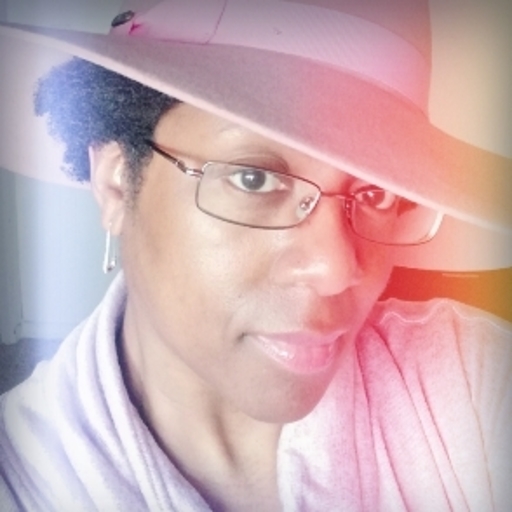 Yennefer's apprentice, Gilmore Girl; will Vulcan nerve pinch pretty much anyone if prompted with cheese...Yes, even Jamie Fraser.