The 5 Worst Cast Photos From The Bachelor And The Bachelorette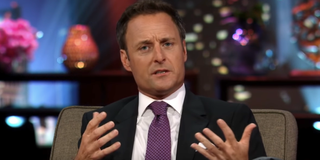 The Bachelor franchise has been doing some good reflecting upon itself lately. Not only has the long-running dating show taken fan concerns to heart about the age (and behavior) of some of its female contestants and decided to give us our oldest female lead in Clare Crawley for the upcoming season of The Bachelorette, but we're actually getting our first black lead on The Bachelor in 2021, when Matt James steps into the head rose-giver position. We've also been treated to a nifty retrospective show this summer, The Bachelor: The Greatest Seasons - Ever!, which has looked back on some of the most popular, controversial and drama-filled seasons that Bachelor Nation has seen over the past 18 years.
Seeing as how those behind The Bachelor have decided to take a trip down memory lane, it occurred to me, someone who's only been watching this wonderfully dramatic and crazily addictive mess of a franchise since Rachel Lindsay's groundbreaking Bachelorette season in 2017, that I, too, should take a look back over all that I've missed from this show. And, you know what I found? Some truly regrettable cast headshots.
I felt it was only fair to share my findings with you, Bachelor Nation, so here are the five worst cast photos from The Bachelor and The Bachelorette. And, yes, it's going to seem like I'm picking on the guys, but that's only because I combed through 18 years worth of cast pictures, and theirs are, actually, way worse than the women's photos. So, I feel justified. Now, here we go!
Brad Womack - The Bachelor - 2007
I mean, why not get started with a Bachelor who's still widely considered a villain by the standards of many fans, right? At first glance, Brad Womack's cast photo from his first stint leading The Bachelor isn't that bad. His suit seems nice enough, his hair isn't an embarrassment (you'll see later that this will prove difficult for many who appear on these shows), and he's rather pleasant to look at. But, upon further inspection, I think we can see a tell-tale sign of trouble to come from good ol' Brad.
Just join me for a moment, and look deep into the eyes of Stephen Bradley Womack, won't you? There...Do you see what I see? Sure, Brad's smiling to beat the band, but his eyes do not say "I'm happy to go on this journey, Chris Harrison!" Oh, no. Those eyes say fear if ever any eyes attached to a man who's about to date 25 women at one time would say fear. He was not ready. Which is probably why he couldn't manage to find love with either of his final two ladies in this season, and didn't last long with Emily Maynard, whom he chose during his 2011 go-round as Bachelor.
Chris C. - The Bachelorette - 2005
Oh, my. All of you who are older than 20 will likely remember that there was, indeed, a time when white dudes did this to their hair on a regular basis. And, honestly, I'm just sorry that Chris C. got all caught up in it to this extent, especially as he tried to woo Jenn Schefft during Season 3 of The Bachelorette. Just look at him, he's got a good, sincere smile that actually lights up his eyes, but also doesn't make him look crazy or desperate. From what I can see, anyway, because those boy bangs are doing the most.
The Campton, Kentucky native was actually a hairdresser at the time of his appearance on The Bachelorette, so I'm just going to assume that he was way too wrapped up in trying out trends for his own good. I can't help but wonder about the many clients he must have given this style to. Did they abandon him for another stylist, or let him rethink his position and fix his mistakes? At any rate, many of us have gone down this treacherous road and regretted it, so here's hoping that Chris has matured follicly by now.
Jesse Csincsak - The Bachelorette - 2008
Well, I think my heart dropped out of my chest for a second when I saw this photo, because heavens above! What in the absolute world, Jesse Csincsak!? We've already talked about terrible man-hair decisions, and this certainly fits that bill, though once again, I'm willing to sorta (kinda) blame white guy hair trends and the profession of Mr. Csincsak when it comes to this very misguided choice.
Jesse, who romanced DeAnna Pappas during her Season 4 stint as The Bachelorette, was a professional snowboarder when he appeared on the show. This..."style" looks as though it would fit easily under a helmet and need little work to regain its..."shape" once said snowboarding was complete, correct? Of course, his hair isn't the only problem, as this pinstriped applique blazer is also...a look. I'm using a lot of ellipses in this section, but that's OK, because I should probably only use the phrase "FUCKING ALMIGHTY HELL" once in this story, and there it is. Jesse managed to win DeAnna's heart by the end of the season, but both are now happily married to other Bachelor Nation alumni, so everything turned out just fine.
Stephen R. - The Bachelorette - 2009
Wow. Alright, Stephen R. let's get something straight, sir. One, you are not God's Gift To Jillian Harris, OK? In fact, she booted you in Week 1, so you should have really calmed down when you took your cast photo. Just look at that smug smirk on your face. Was this all a silly lark to you, Mr. R? Because Jillian was actually serious and looking for love! How dare you bring this attitude to her journey toward forever love!
And, furthermore, this look you decided to serve is quite the triple whammy. Not only are you smiling smugly, but you're also slouching with your arms crossed, so you appear to be especially uninterested in the potential seriousness of this endeavor. Plus! This shirt is terrible! What's on the arms? Buildings, diamonds, explosions, Transformers? I literally cannot tell, but I am so very glad that Jillian saw through your behavior on night one and tossed you back into the wilds of Lexington, Massachusetts! Good day, sir!
Jillian Harris - The Bachelorette - 2009
Speaking of Jillian, her picture also needs a little more room so that we can fully see the wrongs which were done to her during her solo photoshoot. And, here we have it, Bachelor Nation, as Jillian Harris is in all her finery and...not looking fine. I mean, obviously, she's all gussied up, and smiling prettily, but there are several things wrong with this look. First of all, she was primped and primed infinitely better in the cast picture with all of her suitors, so I don't know what happened here, but, none of this is really working, is it?
This isn't Jillian's fault, at all, but just look at those roses. The heads are enormous, and the stems go way past her hips. I would have been afraid that they were grown with some radioactive substance and turned them away, but if those were the only roses on set, I guess she didn't have a choice. And, what about that gown? It doesn't matter what any of the fashion people say, ruching is no one's friend. Who can look sophisticated with 80 million pleats going up and down her body? And, her hair...Well, at least she's done well for herself since then, with a booming career as an interior designer and having found her forever love. Good on you, Jillian, you made it through the storm.
So, which of these cast photos do you think is the worst? Let us know in the poll below!
This poll is no longer available.
Your Daily Blend of Entertainment News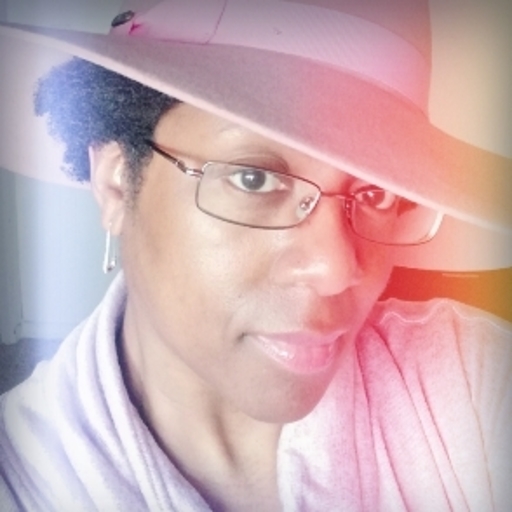 Yennefer's apprentice, Gilmore Girl; will Vulcan nerve pinch pretty much anyone if prompted with cheese...Yes, even Jamie Fraser.