Agents Of S.H.I.E.L.D.: 4 Ways The Series Finale Can Resolve The Fitz Twist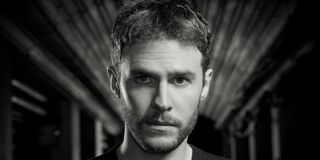 (Image credit: ABC)
Spoilers ahead for the penultimate episode of Agents of S.H.I.E.L.D., called "Brand New Day."
Agents of S.H.I.E.L.D. is just two hours short of the final credits rolling on the full series, and Iain De Caestecker has only just made his first appearance in Season 7. Fitz has been missing ever since the end of Season 6, and Simmons' revelations last week proved that even what we thought we knew about him might have been wrong all along. Unfortunately, "Brand New Day" didn't bring Fitz back to the present to reveal that he's fine and dandy, but the flashbacks featuring him (and Enoch!) raise some exciting possibilities for the series finale on August 12.
First things first: what happened with the flashbacks to FitzSimmons' time away. After Simmons took Malick on a trip down memory lane with flashbacks to Season 1 and Season 3, he found out about the Diana implant blocking her memories, and Deke was caught way too early to be of any use when Malick decided to just invade Simmons' mind himself. She warned him that "The more you dig, the deeper Fitz will go until he's disappeared completely," which turned out to be surprisingly literal.
S.H.I.E.L.D. ended the episode still without revealing Fitz's whereabouts in the present, but I see four ways the series finale can handle the Fitz twist. Just for fun, let's go from the most tragic to the least tragic!
Fitz is dead
While the glimpses of Fitz in the flashbacks, including one that Simmons' hairstyle suggests was right before she returned to the past, are encouraging that Fitz was still alive as of the end of Season 6, he could still be very dead. Simmons never got any responses to her messages, and she was awfully devastated when Diana was removed and she started remembering during the time loops. A flashback also referred to "bloodwork" in a way that came across as pretty foreboding.
If Fitz wasn't killed by Chronicoms, could he have died of natural causes? He said that "if May and Coulson have taught us anything," they should take the time that they have, and even Malick thought that was ominous. And what happened after May and Coulson were taking their time together? Coulson died. Would S.H.I.E.L.D. be so cruel as to reveal Fitz really is dead -- whether by natural or unnatural causes -- after making fans wait so long for answers?
Fitz is alive, but Simmons forgot
"Brand New Day" also delivered an option that is more uplifting than Fitz being dead, but still with a classically tragic FitzSimmons twist. In the final flashback of the episode, Fitz and Simmons were having an argument about the implant, with Simmons not wanting to forget while Fitz made the point that she wouldn't feel guilty because she wouldn't even know she forgot. Simmons had her Season 6 finale hair at the time, and Season 7 proved that the implant did alter her memories.
Throw in the fact that Simmons asked "Who's Fitz?" after Malick dug too far in her brain, and it's looking like Fitz won the argument and Simmons was convinced to let the implant erase her memories. Fitz could be alive and well, but Simmons has no memory of him and what she left behind. If this is the case, I can only cross my fingers that her memories can be brought back!
FitzSimmons built a life together
Let's move away from the doom and gloom options of death and erased memories! In the flashback with the foreboding mention of bloodwork, Enoch mentioned that it didn't really matter how long it took them to invent time travel, and Fitz ran with it. Instead of immediately agreeing with Simmons that they should rush back to their friends at the temple, he suggested they take their time and build a life together first.
We know from both Simmons and Enoch that FitzSimmons were gone for a considerable amount of time, and if any S.H.I.E.L.D. characters could be convinced that staying isolated far from their own planet was their best shot at sticking together, it would be Fitz and Simmons. Building a life together in the past doesn't mean that Fitz isn't dead or that Simmons' memories aren't erased in the present, but knowing they were happy for a time would make a tragedy a little easier to accept. That said, let's jump to the least tragic, which is, of course...
FitzSimmons had a secret child
Look, there are a lot of tragic ways this Fitz twist could be resolved, but I can see a possible heartwarming cause for all the heartbreak of separation and memory tampering. I haven't been pitching a secret FitzSimmons daughter all season just to give up now! There are more reasons that a secret child reveal might be on the way than just hope. The ominous mention of bloodwork in the first flashback might not refer to a terminal illness, but a Simmons pregnancy. Why not debut this new timeline's version of Deke's mom?
Fitz and Simmons' debate about Simmons forgetting seemed to me like it was fueled by more than Simmons not wanting to lose memories of her husband. Simmons said that the implant was to make her forget his location, and Fitz countered by saying that was before they "knew," to which Simmons said, "Never this." Fitz said that she wouldn't be strong enough to do what needs to be done if she remembers," and she started freaking out about the guilt for having left and part of her being "torn away," repeating over and over that she didn't want to forget.
It was a devastating scene that served to remind me how much of an emotional punch that Iain De Caestecker and Elizabeth Henstridge pack when they perform together, even without an explanation for most of what they were talking about. Honestly, it was all so sad that I have to hope that there's a happy reason for all the heartbreak. The dots leading to a secret child reveal may not be connecting themselves, but I think there's enough evidence that a reveal would make sense in the series finale.
Find out just how tragic the Fitz twist will or will not turn out to be when the two-hour Agents of S.H.I.E.L.D. series finale airs on Wednesday, August 12 at 9 p.m. ET on ABC. For some viewing options once S.H.I.E.L.D. has come to an end, check out our 2020 fall TV premiere schedule!
Resident of One Chicago, Bachelor Nation, and Cleveland. Has opinions about crossovers, Star Wars, and superheroes. Will not time travel.
Your Daily Blend of Entertainment News
Thank you for signing up to CinemaBlend. You will receive a verification email shortly.
There was a problem. Please refresh the page and try again.